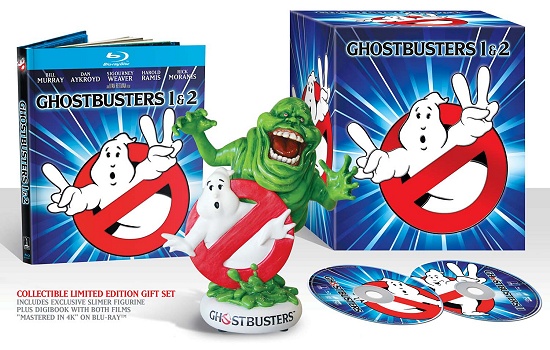 (click to enlarge)
As part of
Spook Central's Ghostbusters 30th Anniversary Celebration
, I am please to announce that the new Ghostbusters 1 & 2 30th Anniversary Special Edition Blu-ray box set is scheduled
to be released on September 16, 2014
, a few weeks after the first film returns to over 700 theaters in the United States and Canada for a limited engagement starting August 29th.
The "Ghostbusters 30th Anniversary Edition" Blu-ray and the "Ghostbusters II 25th Anniversary Edition" Blu-ray will be available in three configurations:
The Limited Edition Gift Set will only be available for a very limited time, with the collectible Slimer figurine being a true must-have for fans. Both films have been fully restored and remastered in 4K and will be presented in high definition on Blu-ray from those 4K sources. Both the Ghostbusters and Ghostbusters II Blu-rays come loaded with exclusive bonus materials, including revealing conversations with director Ivan Reitman and Dan Aykroyd, as well as never-before-seen deleted scenes from Ghostbusters II and more. The Ghostbusters anniversary edition features the original music video of the Oscar nominated song "Ghostbusters" by Ray Parker Jr., while Ghostbusters II includes the original music video for "On Our Own" by Bobby Brown. In addition, Ghostbusters will contain all previously released legacy content, commentary and an interactive Slimer Mode, offering fans a picture-in-picture graphical viewing experience.
GHOSTBUSTERS Blu-ray Special Features:
•
NEW!
Who You Gonna Call: A Ghostbusters Retrospective - Roundtable Discussion with Director Ivan Reitman and Dan Aykroyd (Part 1)
•
NEW!
Poster Art Gallery - Gallery 1988 artwork
•
NEW!
"Ghostbusters" Music Video - Ray Parker, Jr.
• Legacy Content:
• Slimer Mode - Picture in Picture and Trivia Track
• Commentary w/ Ivan Reitman, Harold Ramis & Joe Medjuck
• 10 Deleted Scenes
• 1984 Featurette
• Cast and Crew Featurette
• SFX Team Featurette
• Multi-Angles
• Ecto-1: Resurrecting the Classic Car
• Ghostbusters Garage: Ecto-1 Gallery Storyboard Comparisons
GHOSTBUSTERS II Blu-ray Special Features:
•
NEW!
Time Is But A Window: Ghostbusters II and Beyond - Roundtable Discussion with Director Ivan Reitman and Dan Aykroyd (Part 2)
•
NEW!
Deleted Scenes
•
NEW!
"On Our Own" Music Video - Bobby Brown
[##### UPDATE - 6/6/2014 #####]
Thanks to the
Sony-Approved GhostbustersStore.com
(operated by MyPlay Direct), we now have better looks at the two-film Digibook by itself, as well as the covers for the two single-film individual releases. (
photos in this gallery
) We also now have the MSRP's for the two-film Digibook ($26.99) and the two single-film individual releases ($19.99 each). Even cooler than that, if
their information is correct
, GB1 will include one more new bonus feature:
Alternate Takes from TV Edited Version
. Well, ain't that a knockabout of pure fun! As more information slowly comes in, stay tuned to the following Spook Central pages for updates: the page your reading now,
Ghostbusters 2014 Blu-ray page
,
Ghostbusters II 2014 Blu-ray page
.
Today also marks the premiere of the new
Ghostbusters.com website
, where fans can access new franchise offerings, including collectible merchandise, music, and more. Fans can register for updates, unique video content, as well as Ghostbusters news. There will also be a slew of new merchandise from Sony Pictures Consumer Products to be released. Collaborations include Lego, Mattel, Funko, Mad Engine and other select items to help celebrate the occasion. In addition, SPCP partnered with Gallery 1988 to create a once-in a lifetime experience, displaying original paintings, limited edition prints, and sculptures inspired by the film. Finally, Legacy Recordings / Sony Music Entertainment, will celebrate the 30th anniversary of the iconic Ghostbusters soundtrack with multiple collectible vinyl LP releases this year.
Fans can follow the action on social media with the hashtag #GB30 or visiting the following official sites:
Facebook
,
Twitter
,
Instagram
, and
Pinterest
.
Spook Central will be giving away several copies of the new Blu-ray directly from Sony Entertainment, so be sure to stay tuned for details at a later date.
Thanks to Kerry and Kelli from Sony's PR firm for sending along the images and press release (which can be
read in full here
).
No feedback yet
Leave a comment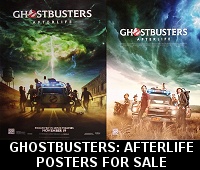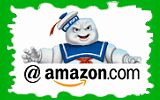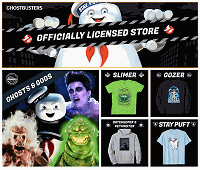 Please be aware that as an Amazon Associate, I earn a very tiny commission from purchases made though the Amazon links on this site.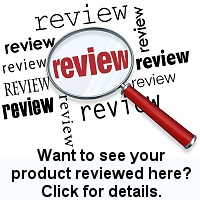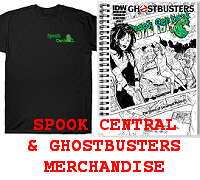 (
MY COMPARISON REVIEW
)
(
AVOID SHIPPINGEASY/STAMPS.COM
)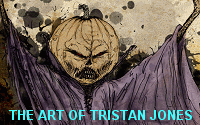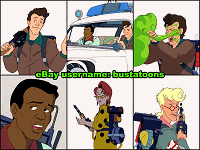 U.S. eBay (Ghostbusters stuff)
U.K. eBay (Ghostbusters stuff)