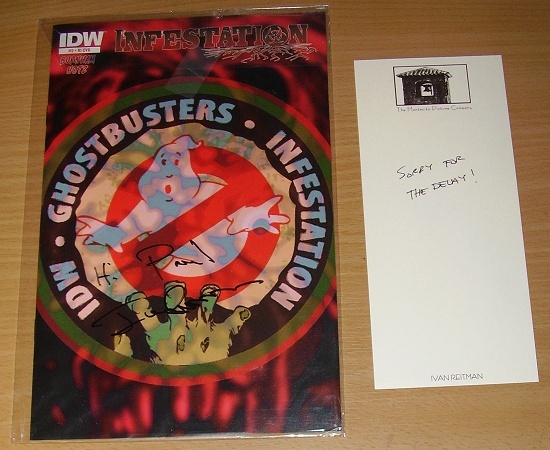 Life is strange sometimes.
You see that glorious Ghostbusters Infestation #2 comic book signed on the cover by Ivan Reitman, director of Ghostbusters 1 & 2, and lots of other classic comedy films? I received that in the mail today, but how it got to me is quite a story.
A few weeks ago, the day after
my birthday
no less, I received an e-mail from Eric Reich of The Montecito Picture Company. For those of you who don't know, that's Ivan Reitman's production company. He wrote to tell me that they found a comic book Ivan had signed for me a long time ago, which had gotten returned and apparently got lost in a pile.
The wheels started turning in my head. I'm sure that I sent Ivan a comic to sign (that sounds like something I'd do), but it had to have been quite a long time ago because it's not something that was fresh in my mind. I couldn't even remember
what
kind of Ghostbusters comic I had sent him. I was sure about one thing: they must have sent the comic to my old address; the house I was living in before
Hurricane Sandy destroyed it in October 2012
. So, I immediately got in touch with Eric and gave him my current mailing address.
Fast forward a week and a half, and I find this in my mailbox today.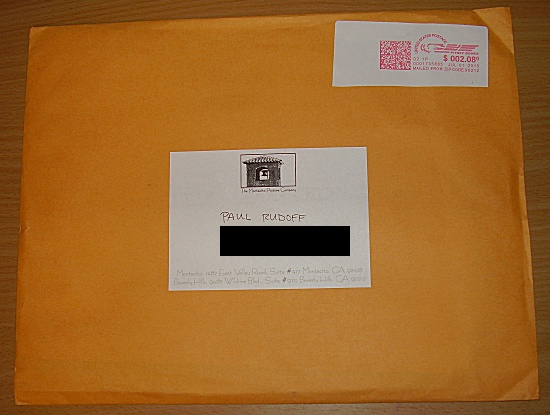 I carefully pry it open and inside is my original self-addressed stamped envelope. Sure enough, there's my old mailing address on it in my own hand-writing, along with the U.S. Postal Service's yellow "Return to Sender, Unable to Forward" sticker.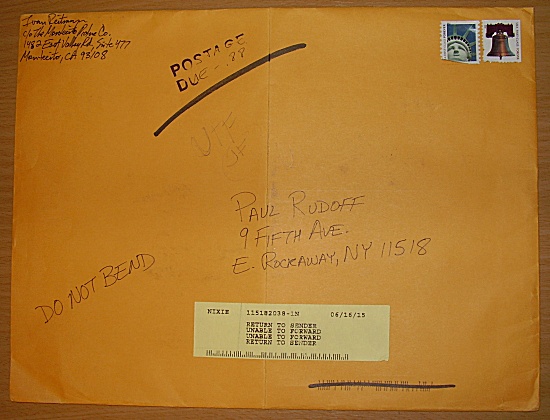 I lift the flap on the back and I notice that I, very wisely, wrote a note to myself about who I wrote to, what I sent, and most importantly,
WHEN
I sent it.

I mailed the comic to Ivan back in June 2011. That makes sense as this
comic was released on March 23, 2011
. So, this wouldn't have been part of my autograph collecting wave in the early 2000s. For those of you who just did the math, it took four years for this comic to come back to me signed. That's the longest I ever waited for an autograph through the mail. He beat Weird Al Yankovic's three year turnaround time, and all I got in return was a small black & white lithograph photo.
A
Montecito Picture Company/Ivan Reitman note card
apologizing for the delay was also included, along with my original typed letter (my handwriting sucks, so I type my fan letters). I mentioned Spook Central in my letter, with the SpookCentral.cjb.net url that the site was using at that time. That address
died on April 1, 2013
when CJB cancelled their free service, without any forewarning to their users. If you're playing along at home, that means that the folks at Montecito DIDN'T have my current mailing address, e-mail address, or website address. It's quite a miracle that Eric took the time to track me down online. I guess that's why I should be glad that I use my real name on Spook Central instead of hiding behind a screen name.
So, thanks to Ivan Reitman for signing my comic, and HUGE THANKS to Eric Reich for making sure it got to me. This now brings
my signed Ghostbusters comic book collection
to seven books (two from Dan Schoening). I never intended on having such a niche collection, but I like the way it's turned out. Looks like I should now send a comic out to Paul Feig so I can get the
other
Ghostbusters director in this very specialized collection :-)
Oh, and since some of you may ask, here's the mailing label for The Montecito Picture Company with their two addresses on it. I see no harm in sharing this since the
addresses are public knowledge
. I used the Montecito address.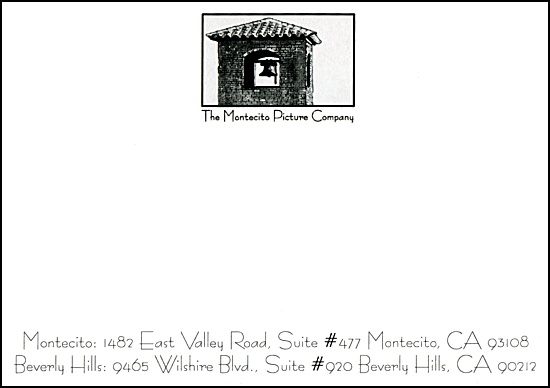 1 comment
Wow, that's a neat story!
Jul. 7, 2015 @ 07:35
Leave a comment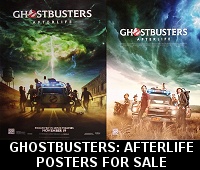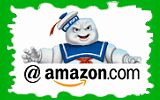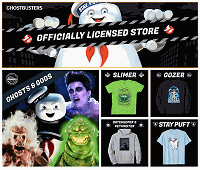 Please be aware that as an Amazon Associate, I earn a very tiny commission from purchases made though the Amazon links on this site.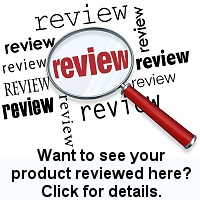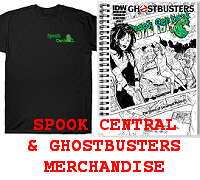 (
MY COMPARISON REVIEW
)
(
AVOID SHIPPINGEASY/STAMPS.COM
)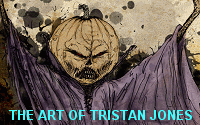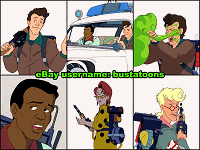 U.S. eBay (Ghostbusters stuff)
U.K. eBay (Ghostbusters stuff)