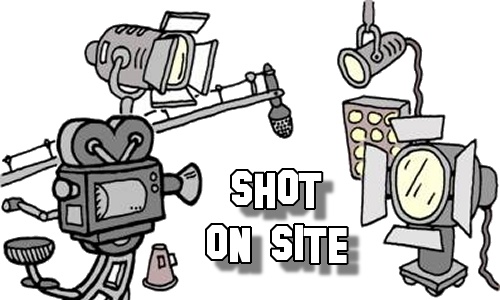 It's been a while since we've done a Shot on Site article here, mainly because most of the Ghostbusters filming locations have already been identified, and what remains may be near impossible to find. Today's location is a Ghostbusters location in another movie, yet is
isn't
a Ghostbusters location. Thanks to Matthew Jordan, as always, for noticing this.
Way back in 2001, Ben Stiller wrote, directed, and starred in a little movie called "Zoolander". Maybe you've heard of it. Maybe you haven't. I finally saw this movie a few years ago after having no desire to see it for such a long time. The ads always made it look so stupid, but after seeing it, I realized that it's *supposed* to be stupid! :-)
Anyway, one of the key scenes involves
Zoolander's friends having a gas fight
(but not involving flatulence). In a bit of irony, the gas station where Zoolander's friends explode - never play with gasoline, kids - is across the street from the
New York firehouse
. More specifically, it was in what
used to be
an empty lot across the street, at
the corner of North Moore Street and West Broadway
. (All movie shots can be enlarged)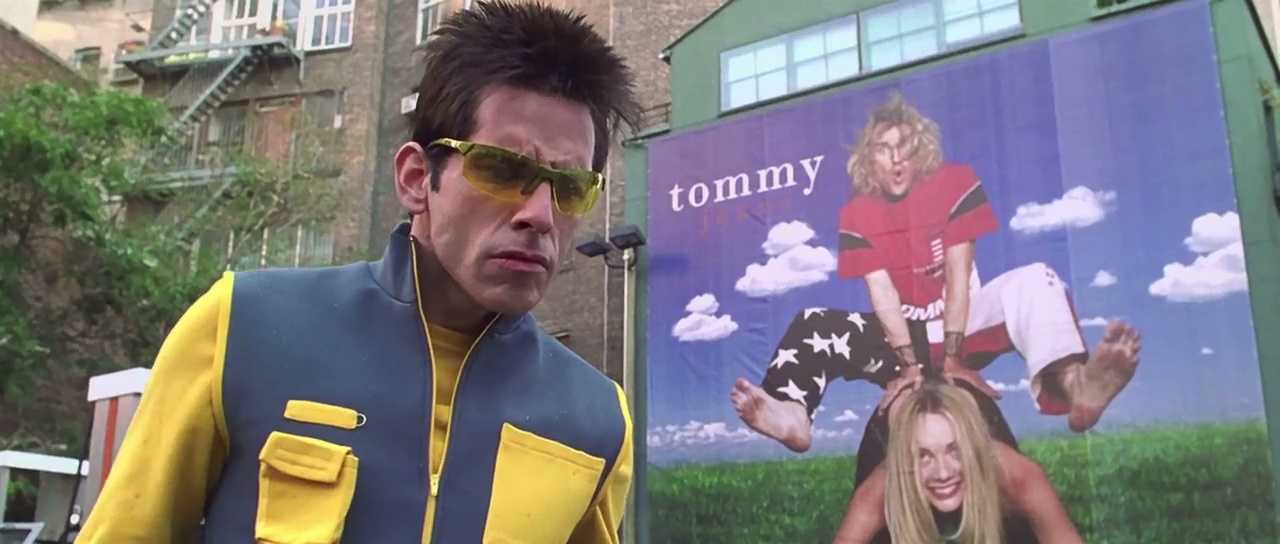 We have to use Google Maps' street view to time travel all the way back to April 2009 to see the location as an empty lot, much like it was back in 2001 when the "Zoolander" crew put their fake gas station there. (By August 2012, a real building was built in the spot.)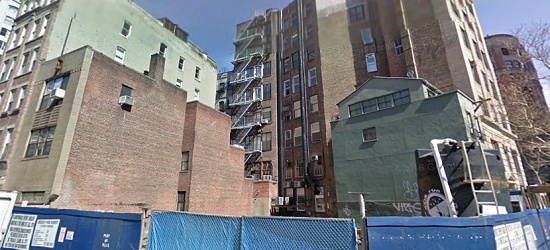 You can even glimpse a few of the firehouse bricks in one shot (circled).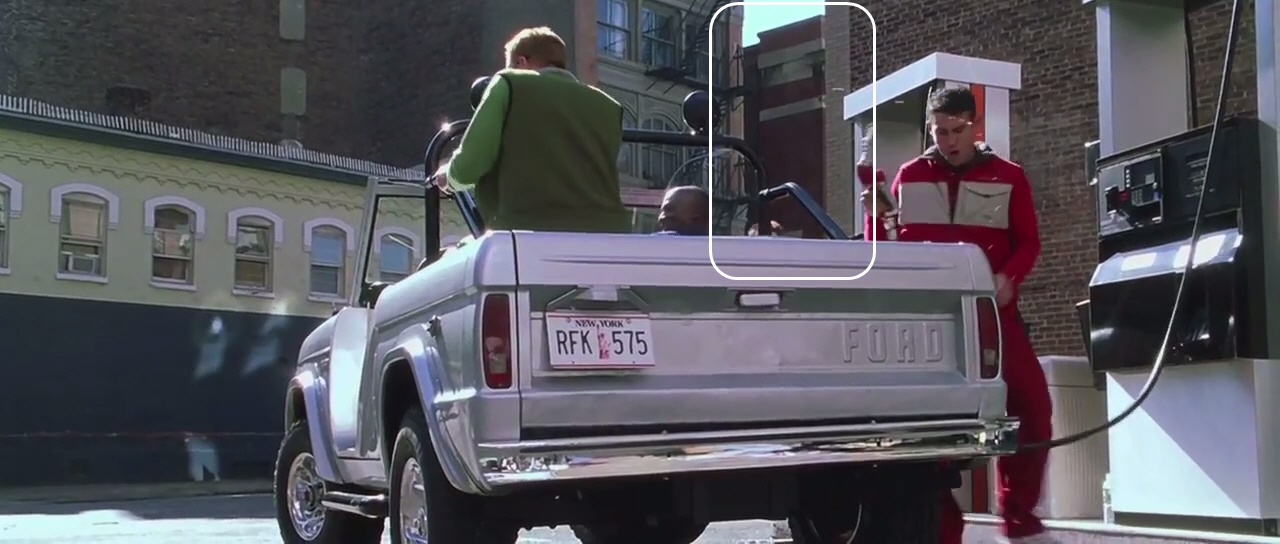 And here's what that looks like in April 2009 via Google Maps.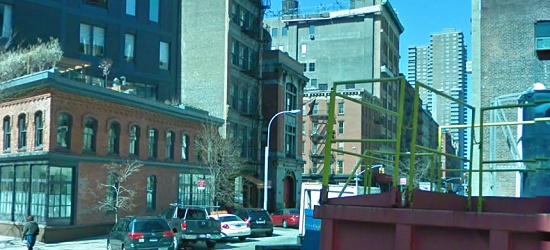 In addition to that glimpse of the firehouse, the street that Louis wandered down after the containment unit exploded in the first film, White Street, is seen in the background of a few shots.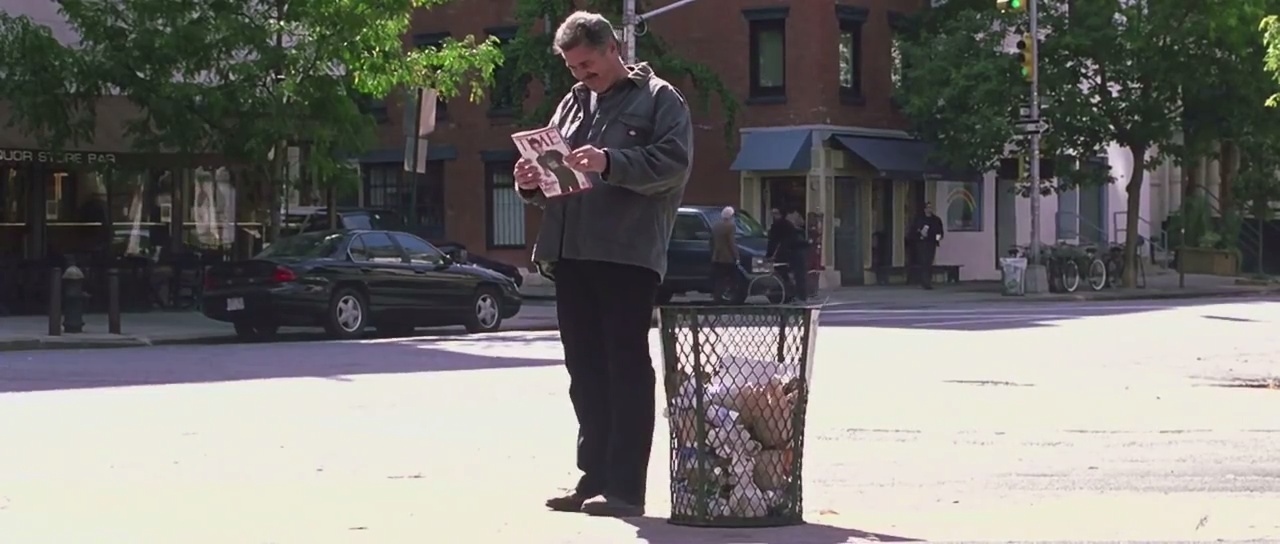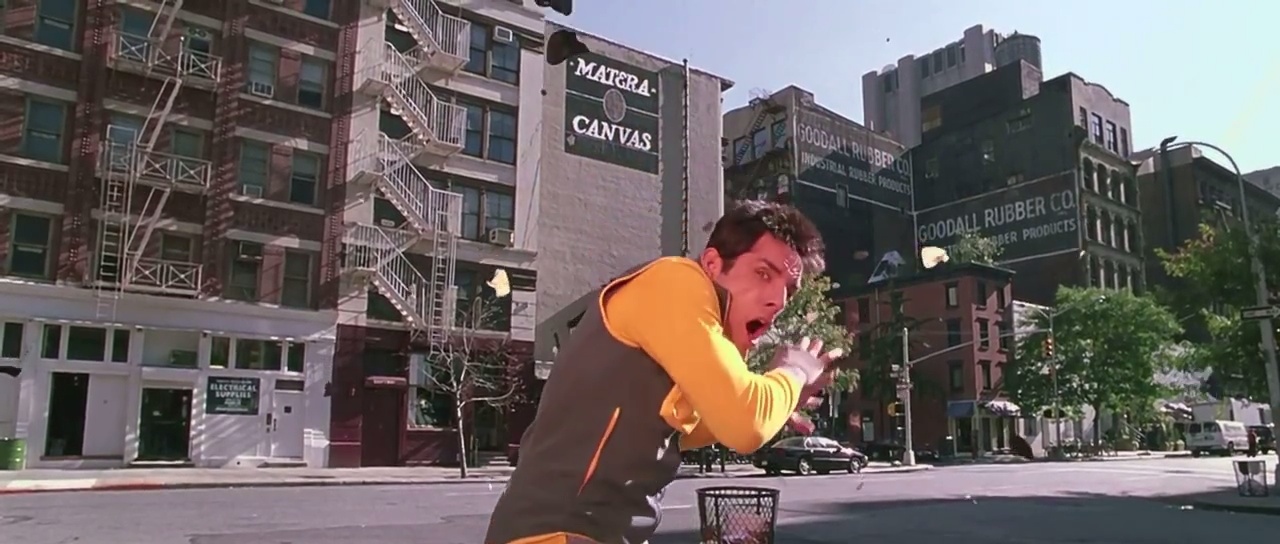 And here's what that looks like in April 2009 via Google Maps.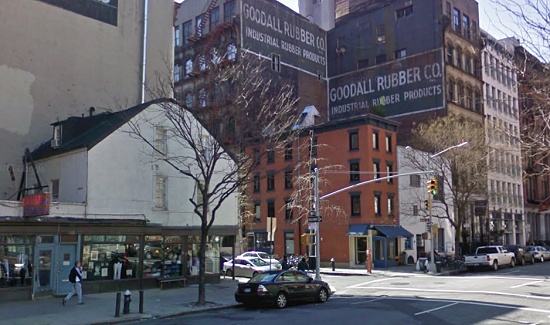 And that's all I have to say about that!
---
For more information about Ghostbusters filming locations, be sure to check out the
rest of Spook Central's Shot On Site articles
,
Spook Central's Filming Locations page
, and
Chris Stewart's Shot On Site articles
. Thanks Chris for letting me use your awesome title. Title graphic drawn by
Paul Kinsella
.
No feedback yet
Leave a comment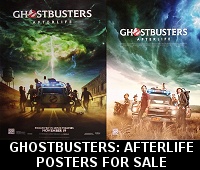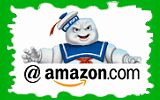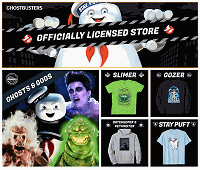 Please be aware that as an Amazon Associate, I earn a very tiny commission from purchases made though the Amazon links on this site.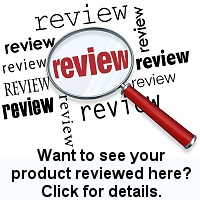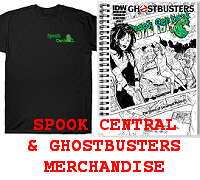 (
MY COMPARISON REVIEW
)
(
AVOID SHIPPINGEASY/STAMPS.COM
)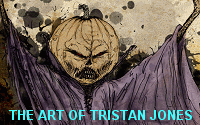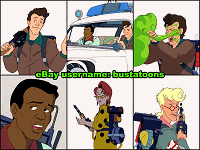 U.S. eBay (Ghostbusters stuff)
U.K. eBay (Ghostbusters stuff)