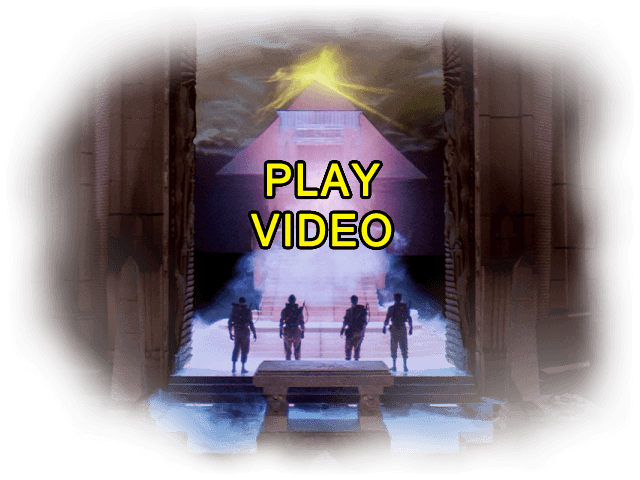 For the past 10 years all video and audio files on Spook Central were played using a Flash plugin-based multimedia player. That was the ideal way to do it at the time, but since then, Flash has fallen out of favor (to put it nicely). If you've been viewing Spook Central on a mobile device, you wouldn't have even seen the embedded media player because all Apple and Android devices don't allow Flash to be used. That meant that I needed to
eventually
find a new way to play and display the media on the site.
Raffaele Ruffaldi, the Italian Stallion from the land of the Smurfs and damn fine waffles, has worked his butt off these past few months to help me find a solution to the problem. After lots and
lots
of testing and trial and error, and me being a general pain in the ass, we have found something that seemingly works in nearly every situation. Only one older browser (Internet Explorer v8 on Windows XP) and mobile device (an iPod Touch using iOS v6) failed our tests, but it's not likely that anyone reading this is using either of those two. If for some reason you can't see the video, there's a "Can't See The Video?" panic link at the top of the floated box that links directly to the .mp4 file which should allow you to view the video file.
When I committed to using videos on Spook Central, I grabbed the tiny "Play Video" image from the DVD-ROM content of the
1999 DVD
and blew it up to 320x240. It got the job done, but it wasn't very pretty, and I wanted something that looked a little better, wasn't tied to a specific background color, and was of a larger size (as a way to plan for future use). I asked my friend, the Ghostbusting' Guru
Matthew Jordan
, for some help to make a new image that was a homage to the old one. What you see at the top of this post is the masterpiece he created. Those of you on desktop or laptop computers will, likely, not see the image very much. However, those of you on mobile devices will become quite familiar with it. When you click on any video thumbnail on the site (and I hope it's obvious which thumbnails link to videos on the various pages), a desktop/laptop computer will auto-play the video floated over the page. On a mobile device, you will need to click/touch the "Play Video" image to have the video start playing.
It should be noted that all I did right now is take the small (mostly 320x240 or 424x240) compressed .flv videos I already had on Spook Central and re-compress them to .mp4 files. They are being displayed on the site, floated over the pages, at DVD resolution sizes of 640x480 or 852x480. There will be a certain ugliness when seeing those small files enlarged to those sizes, but they are still perfectly viewable. Maybe in a few years, if I can ever find the time, I want to go back to my original video sources and re-encode all of the videos at those larger DVD image dimensions and with less compression. That will probably happen when I get around to transferring my VHS collection to DVD-Rs. For now, what's on the site will have to do. Oh, and ignore the black box in the lower right corner of some videos. It covers up an outdated watermark I had on the original files.
Okay, so that about covers it all. Raffaele and I would appreciate it if you would use the comments section below to provide feedback, so we'll know if there are any issues we need to address, or if everything is running as well as expected.
No feedback yet
Leave a comment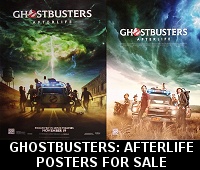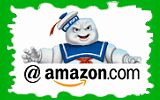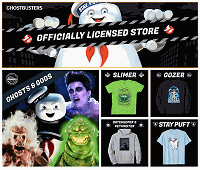 Please be aware that as an Amazon Associate, I earn a very tiny commission from purchases made though the Amazon links on this site.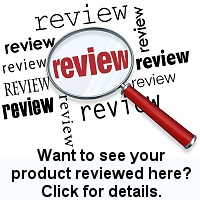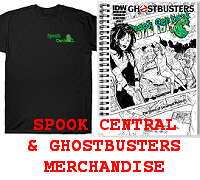 (
MY COMPARISON REVIEW
)
(
AVOID SHIPPINGEASY/STAMPS.COM
)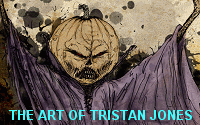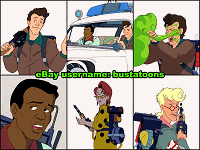 U.S. eBay (Ghostbusters stuff)
U.K. eBay (Ghostbusters stuff)