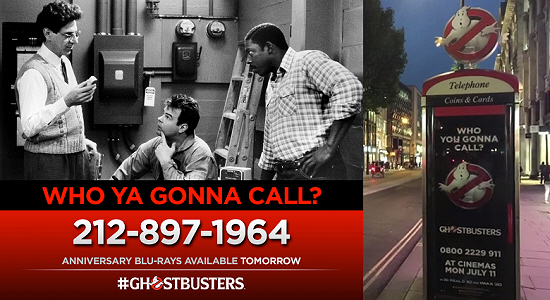 Back in 1984, a promotional phone number was set-up for the original Ghostbusters movie. You would call and hear a pre-recorded message from Bill & Dan. Sony used this same type of promotion again in 2014 and 2016 for the 30th anniversary and the Feig film, respectively.
It should go without saying, but I know that I have to say it: DO NOT CALL THESE PHONE NUMBERS. The older phone numbers do not work anymore. They now belong to other businesses who won't appreciate being harassed by Ghostbusters fans. Just listen to the audio messages embedded below.
Thanks to the Southland Ghostbusters, Ghostheads can
finally hear the phone message
created for the original Ghostbusters back in 1984. Fans who called 1-800-654-1984 got to hear Bill Murray and Dan Aykroyd, out of character (but still in character), in this pre-recorded message:
Your browser does not support the audio tag.


Dan: Hi. This is Dan Aykroyd.
Bill: And this is Bill Murray
Dan: You've reached the office of Ghostbusters. Unfortunately, we can't speak with you now. We're on a call.
Bill: We've got a very difficult assignment. There's a possible infestation backstage at the show 'La Femme Des Paris' at the Waverly Theater in Times Square.
Dan: We're bringing all of our equipment into the girls' dressing room now. We're doing a complete sweep. Could take a couple of weeks.
Bill: I think it's probably in Brigitte's dressing room. Don't you, Dan?
Dan: Well, I don't know. Fifi was looking a little pale and green. She looked like she's, you know, gone through a shock. I'm going to check that out personally. Uh, see if she, uh, you know, can respond to some of our equipment. Uh, I'll hook her up for a couple of hours and see what happens.
Bill: Well, I don't want to leave Brigitte alone 'cause she said she's new to the city and she really doesn't have anyone to turn to.
Dan: Well, even if we don't find any ghosts, though, we'll take these babes out on dates and who knows?
Bill: Well, why don't you go see the Ghostbusters movie. We'll be back in this... what, like Tuesday? Wednesday?
Dan: I guess so. It depends on the girls' schedule.
Bill: Umm, umm.
In September 2014, Sony created a promotional toll-free phone number (212-897-1964), based in New York City (hence the 212 area code), for fans in the United States to call. This number was created for the Ghostbusters 30th Anniversary, as well as for promotion of the
then recently-released Blu-rays
.
Advertisements featuring the phone number
were promoted through the official Ghostbusters Facebook page. When someone dialed the number, they would hear this pre-recorded message:
Your browser does not support the audio tag.


Janine Melnitz (Annie Potts): "Ghostbusters. Whadda ya want? You know, I've been working here for 30 years and I still get no respect. I've quit better jobs than this... but I STAAAAY because I love it. We couldn't have gotten where we are today without all of you. So, thanks for your support along the way. Head over to Ghostbusters.com for updates on all things Busters. Just remember to always be humanitarian like Egon, even if they're not human."
Sony would use the same type of promotion in July 2016, but this time in the United Kingdom.
Advertisements featuring a toll-free phone number
(0800 2229 911) were plastered on phone boxes all across London, such as at Clayton Street in Newcastle city centre just outside the entrance to Intu Eldon Square, at Newcastle Business Park, at Sunderland Road in Gateshead, and at Oxford Street. The phone number was also seen on floor stickers surrounding the promotional Stay Puft at Waterloo Station. When someone dialed the number, they would hear this pre-recorded message:
Your browser does not support the audio tag.


Kevin Beckman (Chris Hemsworth): "Hi, there. You've reached the Ghostbusters hotline. Due to the considerable rise in paranormal activity, we can't take your call. If you've experienced strange noises or feelings of dread, just ignore them and hope they go away. If you're troubled by a floating apparition, open a window and turn on a fan. Anything worse, RUN!!! ...and leave the ghostbusting to us. And remember to get our spooky updates from the Ghostbusters Facebook page at facebook.com/ghostbustersofficial. See ya."
I believe that these are all of the Ghostbusters phone messages, and thankfully, they are now all preserved.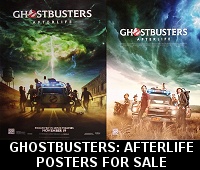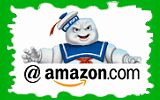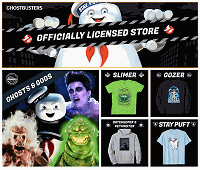 Please be aware that as an Amazon Associate, I earn a very tiny commission from purchases made though the Amazon links on this site.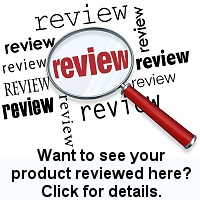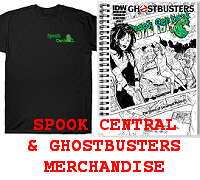 (
MY COMPARISON REVIEW
)
(
AVOID SHIPPINGEASY/STAMPS.COM
)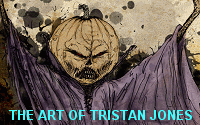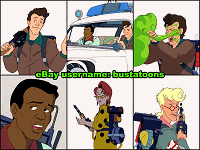 U.S. eBay (Ghostbusters stuff)
U.K. eBay (Ghostbusters stuff)