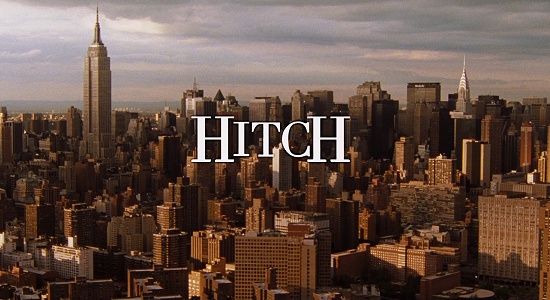 Most Ghostbusters references are short bits that can best be encapsulated with a small video clip, as evidenced by
Spook Central's collection of Ghostbusters reference videos on Critical Commons
. However, sometimes there's a reference for which a small clip won't do it justice. It is for these types of references that I have this reoccurring feature here at Spook Central known as the "Ghostbusters Reference Review".
Hitch
(2005) stars Will Smith as Alex "Hitch" Hitchens, a romance consultant who helps hapless men woo the ladies of their dreams. Complications ensure when he falls for gossip columnist Sara Melas (Eva Mendes), who unbeknownst to both of them, is doing an expose on the mythical "date doctor" as she tries to figure out how the clumsy Albert (Kevin James) is dating the wealthy and famous Allegra Cole (Amber Valletta).
While a "Ghostbusters Reference Review" article usually focuses on references,
Hitch
presents a unique opportunity. There are two references, though I'm not sure if they are meant to be references, or are simply coincidences. More significantly, the movie features a handful of Ghostbusters New York City filming locations. While they are also covered on the
Filming Locations page
(where the full-size Blu-ray frame grabs can be found), there needed to be a way to tie them all together; especially since a major location in the film is adjacent to the most famous Ghostbusters filming location of them all.
Without further ado, let's take a look at the Ghostbusters filming locations and references found in
Hitch
.
The movie opens with a montage showing Hitch working with several of his clients. One of them is Pete (Matt Malloy), who secretly meets with Hitch at the
Washington Square Park
arch. It's seen from the same direction as in
Ghostbusters II
, only it's such an extreme close-up that it could be easily missed. Will Smith would live across the street in
I Am Legend
(2007).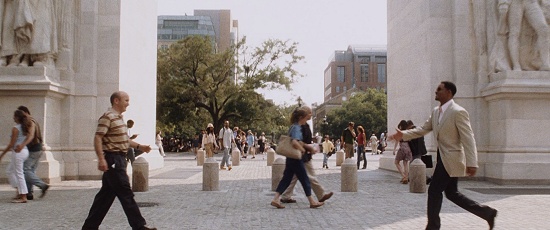 He meets Pete later at his place of work, which just so happens to be a
familiar firehouse
, which is given a nice pan-down beauty shot.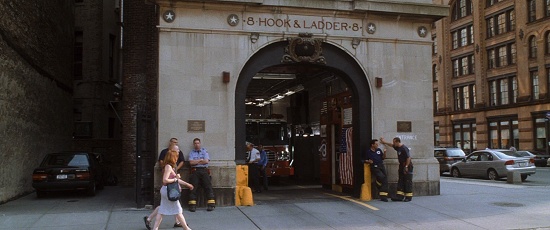 No, Pete isn't a ghostbuster. He's a fire captain at Hook & Ladder #8. We get this nice shot looking out the firehouse front door, which shows us the parking lot across the street that has since been replaced with a building.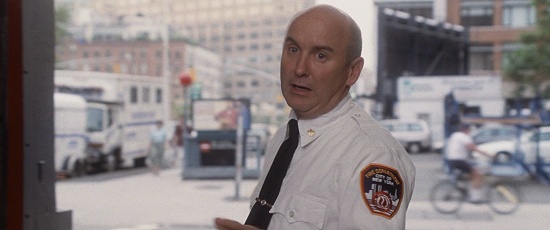 Pete is getting Hitch's help to win the affections of the ravishing redhead Lisa (Maria Thayer). It isn't long before he shows her his pole. She's wondering if it still works.
Skipping ahead, we flashback to Hitch at
Columbia University
, where we learn that he wasn't always the suave ladies man that he is now. He meets Cressida Baylor (Robinne Lee) on the steps of the Low Library. Not only do we get a look at the building behind the "Ghostbusters" title shot, but we also see where Peter and Ray had their discussion in the background of the side shots.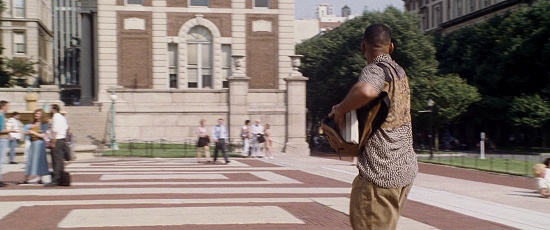 Eventually, Hitch is hired by Albert, who wants to date the famous Allegra Cole. Albert visits Hitch's loft apartment. I immediately recognized the exterior. It's the building diagonally across the street from the firehouse. Ray and Winston pulled up outside (near Ron Jeremy) when the containment unit exploded, but you see it best in the background of the
Ghostbusters II shot of Janine and Louis making a date
.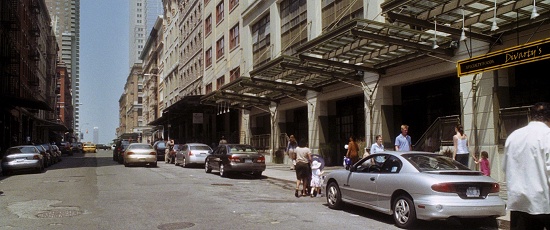 A few minutes later, Hitch and Albert are talking inside. We get several nice shots showing the outside world through the windows, which tells us that they actually filmed inside the real building and not on a stage. This shot at 46:36 shows the 40 Worth building outside, which is also
a few blocks behind the firehouse
.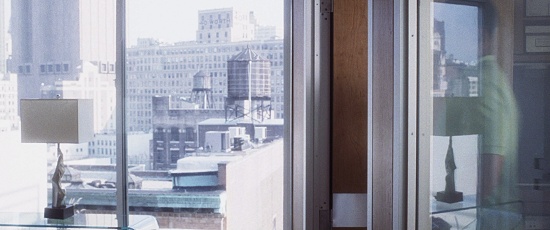 Allegra takes Albert to a fancy fashion party, where she introduces him to one of her acquaintances; a pretentious blond guy named Egon (Jeffrey Carlson). While this may not have been meant as a Ghostbusters reference, Egon Spengler is, without a doubt, the most famous real or fictional person with that name. Writer Kevin Bisch could have given this character
any
name in the world. That he chose "Egon", and the movie takes place in New York City, leads me to believe it that it's an intentional reference.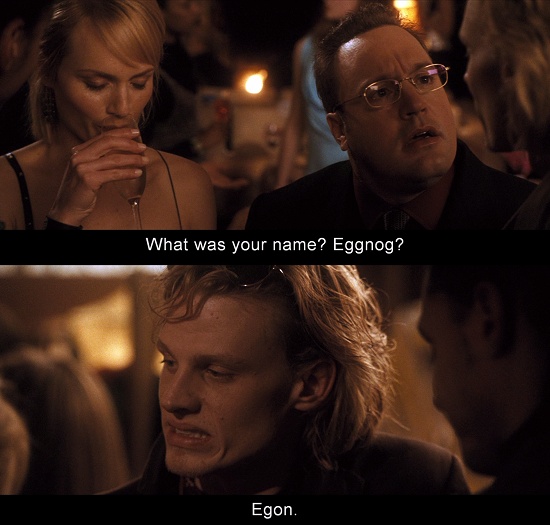 Hitch's other notable client is a real jerk named Vance (Jeffrey Donovan), who is using Hitch to hump and dump Sara's friend, Casey. When Sara confronts him, we learn that Casey's last name is Sedgewick. Again, it could be a coincidence, especially since Sedgewick isn't as uncommon a name as Egon. I just find it to be
too
much of a coincidence, so I'm calling it a reference.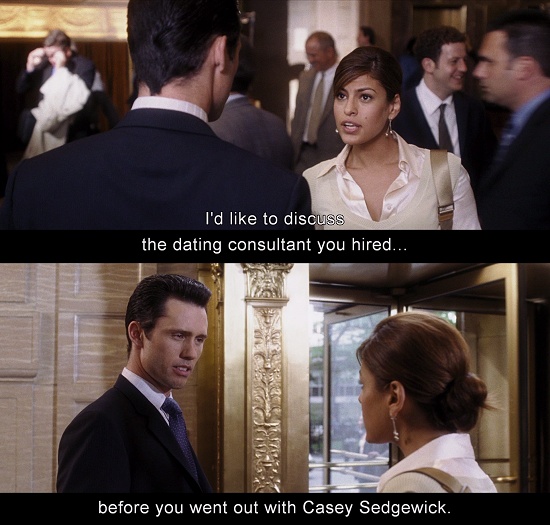 After dealing with Vance in front of
Arturo Di Modica's "Charging Bull" statue
, Sara walks behind it and through Bowling Green Park when she gets a call from Hitch. As the movie cuts back and forth between Sara and Hitch during their conversation, we see her emerge from the park, turn in front of the
U.S. Customs House
, and walk down Battery Place towards the (unseen) Men in Black headquarters building. She should stop in and say "Hi" to Agent Jay. I bet she'd take a real liking to him :-)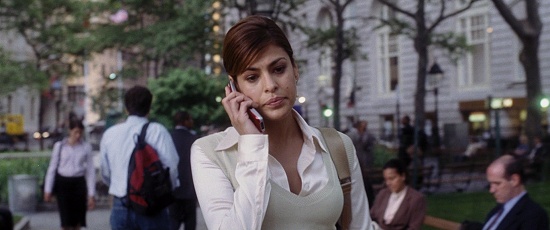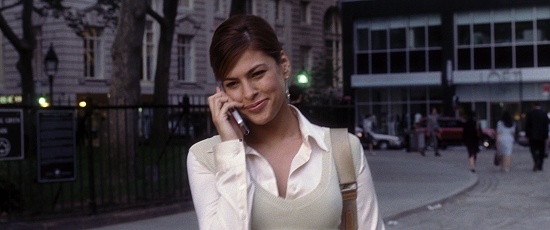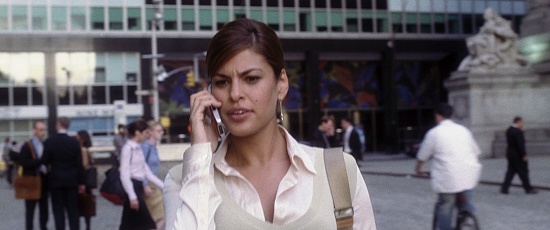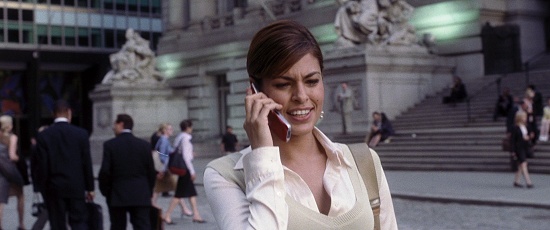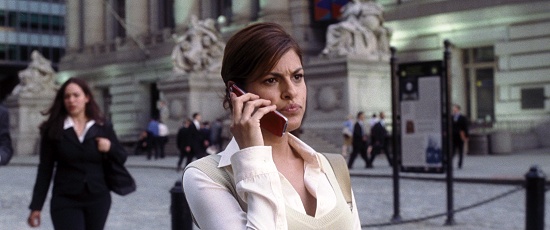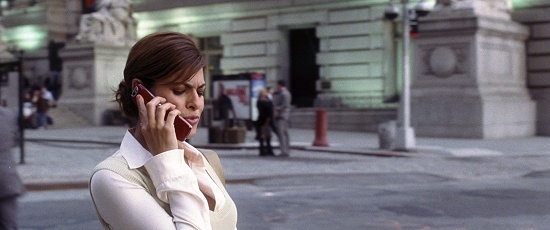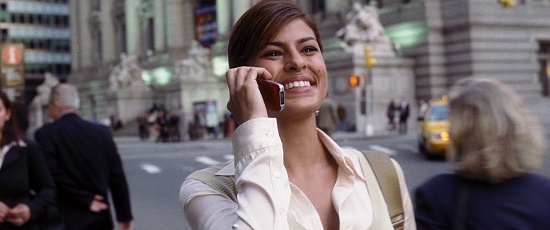 At the movie's climax, Hitch runs out of his apartment to make things right between Allegra and Albert. This gives us a nice shot of his apartment exterior from the opposite direction, showing us the firehouse and the surrounding area.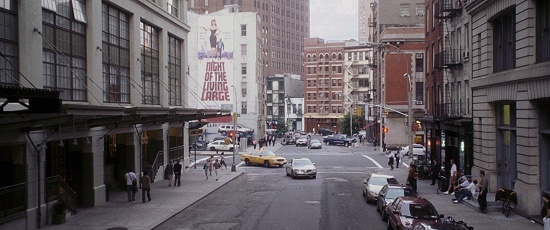 As with all romantic comedies, a happy ending is had by all.
---
For the complete list of Spook Central's Ghostbusters Reference Review posts from years past,
check out the References category
.
No feedback yet
Leave a comment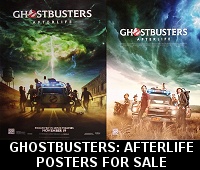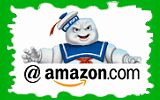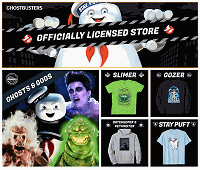 Please be aware that as an Amazon Associate, I earn a very tiny commission from purchases made though the Amazon links on this site.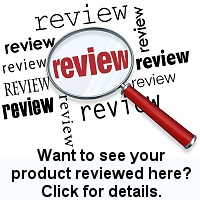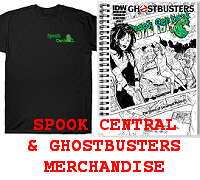 (
MY COMPARISON REVIEW
)
(
AVOID SHIPPINGEASY/STAMPS.COM
)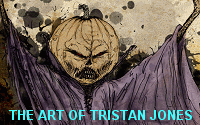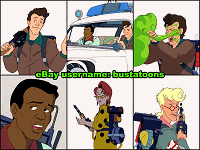 U.S. eBay (Ghostbusters stuff)
U.K. eBay (Ghostbusters stuff)