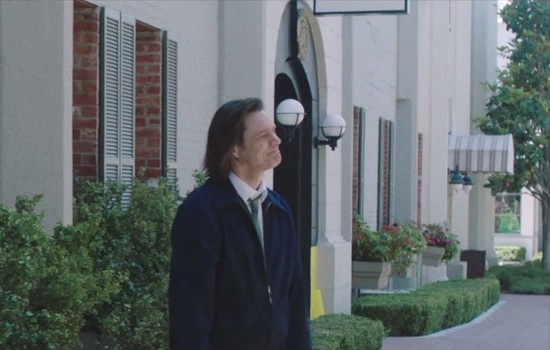 For those of you who have been living under a rock with Patrick, back in 2015 Ivan Reitman and company formed a group called
Ghost Corps
, under the Sony banner, to handle all future Ghostbusters projects. The company is headquarted on the Sony Pictures Studios lot in Culver City, California. Although I've never had the honor of visiting the place - maybe they'll fly me out there next year for that Fan Fest thing - I've seen photos of the place, and the entrance is made up to look like the entrance of
Hook & Ladder #8 in New York
.
On the most recent episode of the Showtime series
Kidding
- "The New You" (Oct. 7, 2018) (s01e05) - Jeff Pickles (Jim Carrey) walks out of a writer's meeting. His producer/father Seb (Frank Langella) follows him and they have a chat outside.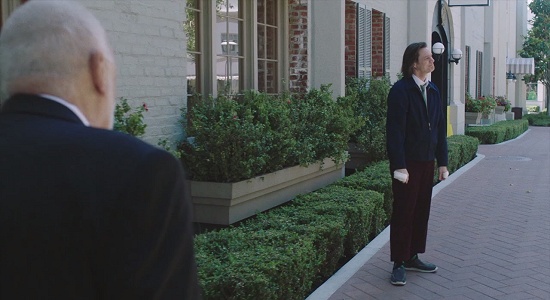 They're actually on the Sony lot standing outside of Ghost Corps headquarters. You don't see the name, of course, but it's instantly recognizable in the background.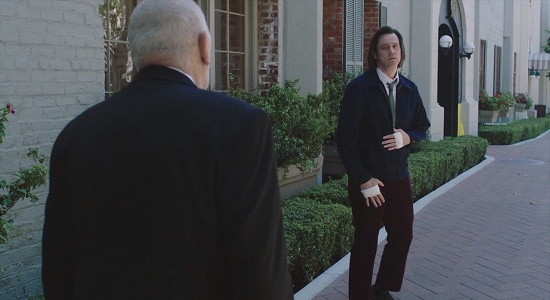 The No Ghost Logo sign above the entrance is seen, though they digitally-erased the logo and replaced it with "FO", seemingly the name of the "restaurant" where the meeting took place (even though it didn't look like a restaurant inside in the previous scene).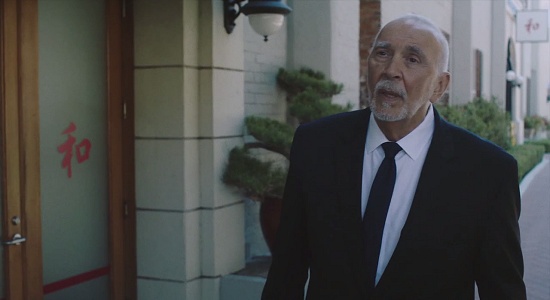 I have to wonder if Jim or Frank visited the Ghost Corps crew. They couldn't have missed the logo sign, and maybe wandered in out of curiosity.
Anyway,
Kidding
is too new to be available on Blu-Ray or DVD, but you can
watch it through Amazon with a Showtime subscription
. It's not a bad series, but I will admit that it's not for everyone. If you're expecting wacky Jim Carrey and a laugh a minute, don't bother, because this is more of a serious show with a tinge of wackiness. Jim plays a Mister Rogers-like children's show host, but its NOT A SHOW FOR KIDS! If you've ever wanted to see Judy Greer or Ginger Gonzaga topless, DO check it out! Having seen Judy topless in
What Planet Are You From?
(2000), I have to give her credit for keeping herself in great shape.
No feedback yet
Leave a comment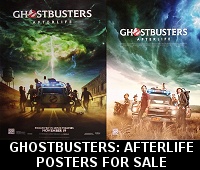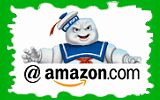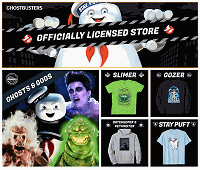 Please be aware that as an Amazon Associate, I earn a very tiny commission from purchases made though the Amazon links on this site.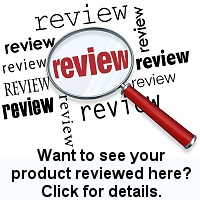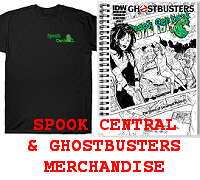 (
MY COMPARISON REVIEW
)
(
AVOID SHIPPINGEASY/STAMPS.COM
)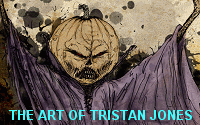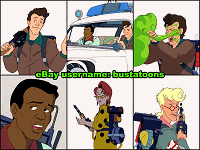 U.S. eBay (Ghostbusters stuff)
U.K. eBay (Ghostbusters stuff)