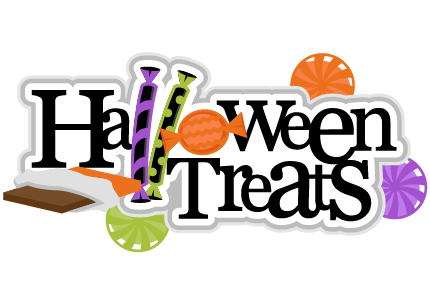 This year's Halloween Treat is something really special, and it's something that a lot of us fans have been waiting over 30 years for. Exclusively on Spook Central, you can now find the
call sheets from The Real Ghostbusters recording sessions
. They have been given to Spook Central by James Eatock, who got them as a gift from voice director Marsha Goodman when he interviewed her back in 2008 for the TimeLife DVD set. For the past 10 years, he's kept them locked away in his secret vault with his stash of Ecto Coolers and rare He-Man condoms ("He held aloft his mighty sword and said, 'I have the power!'").
Thanks to these call sheets, we now know that the first episode recorded was "Ghosts R Us" (on May 6, 1986) and the last was "Attack of The B-Movie Monsters" (on May 6, 1991). We also now know when Dave Coulier and Kath Soucie redubbed Peter and Janine's voices in those
alternate episodes
: September 27, 1987; January 27-29, 1988; and February 1, 1988. It's surprisingly to find out that Maurice LaMarche voiced Peter in "The Grundel" and filled in for Arsenio Hall as Winston in three episodes: "Who's Afraid of the Big Bad Ghost?", "Janine Melnitz, Ghostbuster", and "The Ghostbusters in Paris".
What's more surprising is how many well-known actors have appeared in the series. Since the early seasons only credited the main cast, and the later seasons mass-credited the guest stars, we never truly knew who graced the series with their presence. Now it can be told! If this were a Buzzfeed listicle, it would be called,
OVER 50 ACTORS YOU NEVER KNEW WERE IN THE REAL GHOSTBUSTERS
.
Please note that this is a multi-page article. I'm stating this now so you don't miss the links in the lower right corner to the other pages.
I'll start with the popular big names stars that have appeared on the show. Some have gone on to great fame in the years following The Real Ghostbusters, while others were big names at the time and probably relished being able to work in anonymity. The first one falls into the latter category, and was a complete surprise to me.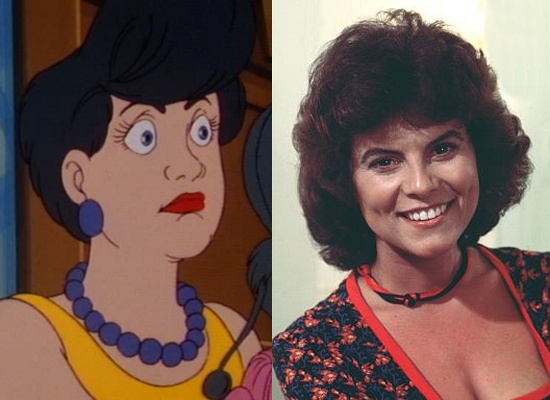 Adrienne Jo Barbeau came to prominence in the 1970s as Broadway's original Rizzo in the musical
Grease
, and as Carol Traynor, the divorced daughter of Maude Findlay (played by Beatrice Arthur) on the sitcom
Maude
(1972–1978). In 1980, she began appearing in horror and science fiction films, including
The Fog
(1980),
Creepshow
(1982),
Swamp Thing
(1982) and
Escape from New York
(1981). During the 1990s, she became known for providing the voice of Catwoman on
Batman: The Animated Series
(1992–1995), and subsequent Batman cartoon series. In the 2000s, she appeared on the HBO series
Carnivale
as Ruthie the snake dancer. Her autobiography,
There Are Worse Things I Could Do
, was published on March 21, 2006.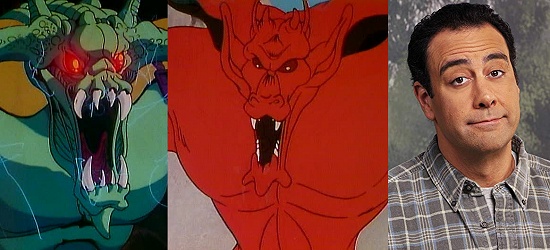 Born Brad H. Gerstenfeld, Garrett is noted for his imposing height of 6' 8.5" and his distinctive deep voice. After being initially successful as a stand-up comedian in the early 1980s, Garrett started doing voice work and minor television appearances. From 1985–1986, he was the voice of Hulk Hogan in the CBS Saturday morning series
Hulk Hogan's Rock 'n Wrestling
. That was followed by notable roles as Trypticon some 1986 episodes of
Transformers
, Big Dog in
2 Stupid Dogs
(1995), and as Fatso in the theatrical motion picture
Casper
(1995); a role he reprised on television in
The Spooktacular New Adventures of Casper
. Then he did what few voice actors have been able to do, transition into a highly successful live-action career; all thanks to landing the role of Robert Barone, brother of the titular character, on the television series
Everybody Loves Raymond
(1996-2005). His role on Everybody Loves Raymond won him five Emmy Award nominations, and the 2002, 2003 and 2005 Emmy Awards for Outstanding Supporting Actor in a Comedy Series. Thanks to those Emmy wins, Garrett became a highly paid actor who landed his own telelvison shows in which he was now the main star:
'Til Death
(1006-2010),
How to Live with Your Parents (For the Rest of Your Life)
(2013), and his current ABC series,
Single Parents
(2018). Simon and Schuster published Garrett's autobiographical book,
When The Balls Drop
, in May 2015.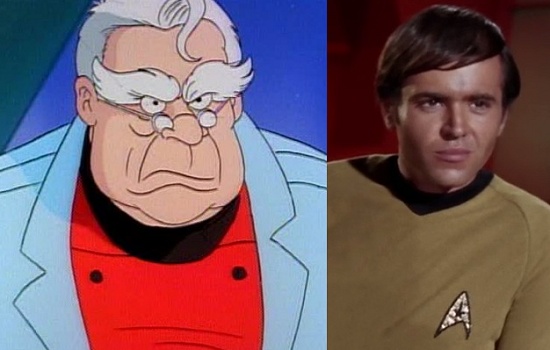 Walter Marvin Koenig began playing Ensign Pavel Chekov (photo shown above), navigator on the USS Enterprise, in the second season of the original
Star Trek
television series in 1967. He has continued this role in
all of the films featuring the original cast
. Although the Chekov character never appeared in the
animated Star Trek series
, Koenig wrote the episode "The Infinite Vulcan", thus making him the first cast member to write a Star Trek story for television. From 1994 to 1998, Koenig had a recurring role as Psi Cop Alfred Bester on the television series
Babylon 5
, created by J. Michael Straczynski. He has written several books, including
Warped Factors: A Neurotic's Guide to the Universe
(an autobiography),
Chekov's Enterprise
(a journal kept during the filming of Star Trek: The Motion Picture) and
Buck Alice and the Actor-Robot
(a science fiction novel), which was re-released in 2006. Koenig received the 2,479th star of the Hollywood Walk of Fame on September 10, 2012.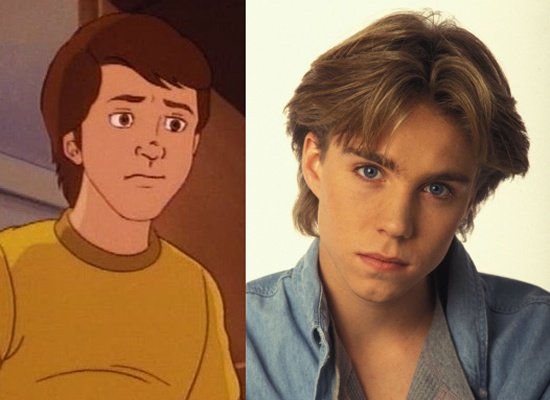 Jonathan Gregory Brandis began his career as a child model before moved on to acting in commercials and subsequently television and film roles. Brandis made his acting debut in 1982 as Kevin Buchanan on the ABC soap opera
One Life to Live
. At the age of fourteen, Brandis was cast, in his first starring role, as Bastian Bux in
The NeverEnding Story II: The Next Chapter
(1990). That same year, Brandis played the young "Stuttering Bill" Denbrough, the main protagonist in the 1990 miniseries
Stephen King's It
. He was also one of the main stars of
The Earth Day Special
(1990), which featured the only appearance of Harold Ramis as Egon's brother,
Elon Spengler
. In 1992, Brandis appeared in
Sidekicks
with Chuck Norris, and in
Ladybugs
with Rodney Dangerfield. The next year, at the age of 17, he was cast in the role of Lucas Wolenczak on the NBC series
SeaQuest DSV
. The character was popular among teenage female viewers, and Brandis regularly appeared in teen magazines. During his time on SeaQuest DSV, he co-wrote and produced the episode "The Siamese Dream". In 2000, he costarred in
Bad Girls from Valley High
, which, because of distribution problems, was not released until 2005, thus making it his final film.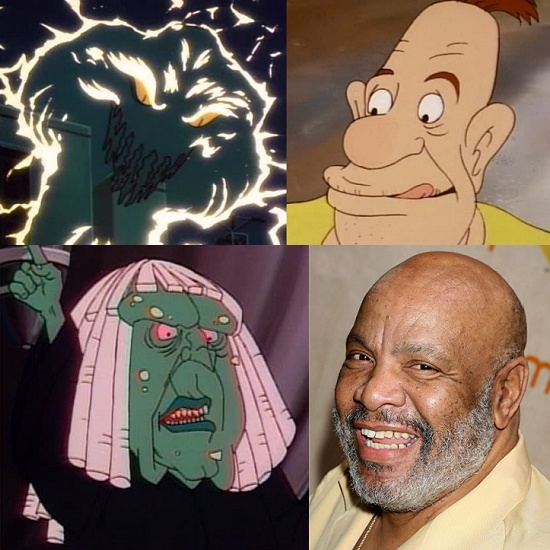 James LaRue Avery served in the Vietnam War as a member of the U.S. Navy from 1968 to 1969. He began his career in the 1980s with appearances in television series such as
Brothers
,
Amen
, and
L.A. Law
. In the 1990s, he achieved prominence for his role as Uncle Phil Banks in
The Fresh Prince of Bel-Air
, a character that was ranked #34 in TV Guide's "50 Greatest TV Dads of All Time." Among his most notable voice credits are the voices of Shredder in the original 1987
Teenage Mutant Ninja Turtles
animated series and James Rhodes/War Machine in the 1990s
Iron Man
series. He also provided the voice of Junkyard Dog in
Hulk Hogan's Rock 'n' Wrestling
(1985–1986), Turbo in
Rambo and the Forces of Freedom
(1986), and Haroud Hazi Bin in the
Aladdin
(1994) animated series.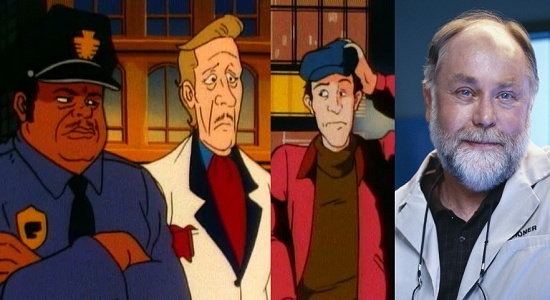 Robert David Hall is best known for his role as coroner Dr. Albert Robbins M.D. on the television show
CSI: Crime Scene Investigation
(2000-2015). Hall is a former professional musician and accomplished guitarist, and is also proficient on piano, percussion and mandolin. His musical talent has been alluded to in
CSI: Crime Scene Investigation
several times, as his character would sometimes sing while performing the autopsy or with Gil Grissom when the latter came to the morgue to collect evidence. He has also done extensive voice work on television commercials and cartoons, most notably as Dinky Little and Mr. Bigg in
The Littles
(1983-1986), and as Col. Sharpe in
G.I. Joe
(1985). In 1978, Hall had to have both of his legs amputated as a result of an accident in which an 18-wheeler truck crushed his car. The accident also caused the gasoline tank of the car to explode, causing burns on over 65% of his body. He now comfortably uses prosthetic limbs, allowing for personal mobility. Several of his characters, including his CSI character, have openly shared this disability.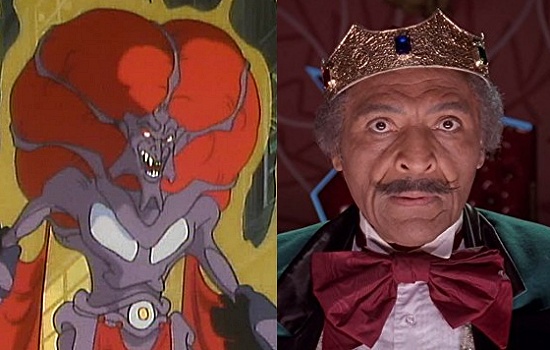 William Horace Marshall is best known for his title role in the 1972 blaxploitation classic
Blacula
and its sequel
Scream Blacula Scream
(1973), as the "King of Cartoons" (photo shown above) on the 1980s television show
Pee-wee's Playhouse
beginning with its second season, and an appearance as Dr. Richard Daystrom on the original
Star Trek
television series. He had a commanding height of 6 ft 5 in (1.96 m), as well as a deep bass voice.
4 comments
Comment
from:
Alex Newborn
[Visitor]
Hal Smith was also the voice of Goofy a few times for Disney, beginning in 1967 and ending in 1987. Other voice artists also did the character during those years, but I remember seeing him in documentaries talking about his approach to the voice. Blew my mind that it was Otis the town drunk!
Nov. 12, 2018 @ 10:35
Thanks for that additional information, Alex. For whatever reason, I thought Goofy's voice lineage went from Pinto Colvig to Bill Farmer, the current voice. I never realized that Hal Smith came in between the two. - Paul
Nov. 12, 2018 @ 14:52
Regarding this part:
"[Derek McGrath] has come to voice Chief Quimby (a role originated by Maurice LaMarche in the 1980s) in the new Inspector Gadget (2015) series."
Maurice LaMarche did not originate the voice of Chief Quimby. He was in fact the third actor to play the character, starting in Season 2 of the original Inspector Gadget series. Before that, Quimby had been voiced by John Stephenson (in the pilot episode) and Dan Hennessey (in Season 1).
Mar. 13, 2019 @ 19:14
Thanks, Mesterius. I updated the article to avoid that mistake. - Paul
Mar. 13, 2019 @ 19:50
Leave a comment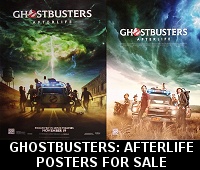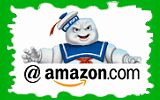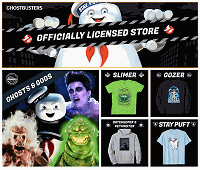 Please be aware that as an Amazon Associate, I earn a very tiny commission from purchases made though the Amazon links on this site.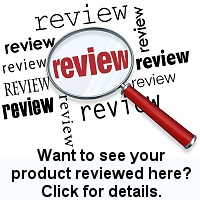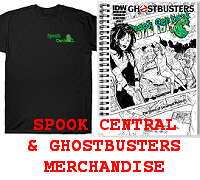 (
MY COMPARISON REVIEW
)
(
AVOID SHIPPINGEASY/STAMPS.COM
)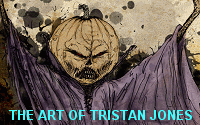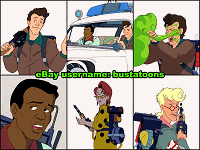 U.S. eBay (Ghostbusters stuff)
U.K. eBay (Ghostbusters stuff)