In honor of the respective 35th & 30th anniversaries of the original Ghostbusters movies, every Sunday - henceforth dubbed Shot on Site Sundays - at Noon (Eastern) for the next several weeks (
schedule here
), I will go through the original two movies from start to finish, showing and telling you where everything was filmed in Manhattan, New York and Los Angeles, California. This will be part filming locations rundown, part behind the scenes exploration, and part "Making Ghostbusters". All parts are available here in reverse order:
Ghostbusters
and
Ghostbusters II
. I will be utilizing the home video cuts of both movies, which can be found on the
2014 Blu-ray Double Feature
, as well as the recently-released
5-Disc 4K UHD & Blu-ray with Bonus Disc Set
. With that in mind,
SPOILER WARNING
if you read any further... though I suspect that if you're at Spook Central, you've already seen both movies a million times over.
The majority of real world New York photos were taken by Alex Newborn in July 2014 and Lars Karlsen in July 2018, and are being used with permission. The enlargements for these photos, and for the movie framegrabs, can be found on the various
Filming Locations pages
elsewhere on Spook Central. Other images are credited where known. Locations were identified by various people and sources over the past 35 years. Those that are not common knowledge are credited on the specific Filming Locations pages (see previous link). The title graphic seen at the top was created by Lars Karlsen, based on an idea by Paul Rudoff. It can be enlarged for a better look at its beauty. Now that that's out of the way, we've got movie sign...
The Ghostbusters travel to the museum...
...by
going the wrong way
. Instead of heading towards the Customs House in lower Manhattan, they're going away from it. The car is heading north on 3rd Avenue and turning west onto
East 14th Street
going towards the Lincoln Tunnel.
They arrive to find The Blob making sweet, sweet love to the museum. Knowing that that is wrong on SO many levels, they try to find him a more suitable love interest. Lady Liberty will do.
Yes, I'm switching the order of this shot and the next one, so I can address the filming location first. And what filming location would that be? Why, the Empire State Building, of course! I kid. Naturally, they're at the
Statue of Liberty
(or a suitable green-screen version of it). The real Statue of Liberty National Monument sits on Liberty Island in New York Harbor. The only actual filming to be done on Liberty Island was at the end when New York was celebrating the Ghostbusters, but I want to address it as a filming location now.
We first see Miss Liberty courtesy of this downward shot.
This is a forced perspective shot of a minature statue placed in front of a matte painting. You can see a small black area in the painting where the Ghostbusters would later be inserted.
Inside, Ray and Winston hose down her innards with some positively-charged mood slime using their new Slime Blowers.
No, they didn't film inside the real statue. It was shot on a small set on a soundstage.
The Ghostbusters control the green goddess from within her crown with an NES Advantage controller. Starting her up causes fire to explode from her torch.
A replica of the statue's crown was created on a set. The actors got inside and filmed their scenes. This first photo shows the torch firing lighting effect.
A better look at the crown set which, as can be seen in this photo, was placed on a gimbal so that it could be rocked back and forth to simulate the statue walking.
Here we see the crown set placed in front of a cityscape backdrop for the later scenes of it walking down the city streets.
Louis decides that he wants to "play Ghostbusters", so back at the firehouse he dresses up in Egon's spare jumpsuit. I've already covered both New York and Los Angeles firehouses a million times over by now, so there's nothing to see here. I will point out that aside from some deleted shots shown during the end credits, this is the last time we would see both firehouses in the original movies.
Elsewhere in the city, the Ghostbusters are taking Lady Liberty for a walk.
As Lady Liberty comes off of West 54th Street onto
Fifth Avenue
, she steps out from between the The Canada Building (680 Fifth Avenue), formerly the home of The Mutual Beneficial Life Insurance Company, and The University Club (1 W. 54th Street).
Those of you who know Manhattan geography, or who have been following along at home, will realize that they didn't need to take her for a walk along Fifth Avenue at all. The museum is by Battery Park at the southern tip of the island. It would've been the first spot they made landfall after wading over from Liberty Island.
"She" continues her walk down Fifth Avenue.
This is where
my friend Austin
would like for me to point out that that ain't no woman. It's a man, baby! The shots of the full statue walking down the street were accomplished with Jim Fye (the same performer as the ghost jogger and Tony Scoleri) inside a Statue of Liberty costume walking down a scale model of the street, as well as photographed against a blue screen. Small figures of the Ghostbusters were placed inside the costume's crown.
Performer Jim Fye being transformed into Miss Liberty with the aid of Buzz Neidig.
Lady Liberty puts her foot down in front of Trump Tower.
Trump Tower is located at
725 Fifth Avenue
.
Here we get a look at the filming of the crowds in front of Trump Tower.
Miss Liberty does not watch where she's walking, crushing this poor police car with those big feet of hers. Maybe she'd have a better time walking if they made Nike sneakers in her size.
Through the magic of movie editing, her massive foot crashes down on the street in front of Trump Tower (725 Fifth Avenue), before crushing a poorly placed police car in front of Fred's (703 Fifth Avenue), which comes before Trump Tower in the direction she was traveling.
Falsely thinking that he's going to be able to help the team, Louis jogs through the streets before catching a bus with a rather familiar driver.
I mentioned earlier, during the "We're Back" montage, that we caught a glimpse of this location as the Ecto-1A drove past the 3-Star Diner. Now, we get more than a glimpse of
First Avenue
between 76th and 75th Streets. Louis jogged 80 blocks uptown from the firehouse to catch the M15 bus here. Who knew he was so physically fit? In the background you can see The Wicked Wolf bar and restaurant, which closed its doors on August 10, 2009, after over 20 years of service. The intersection where the baby carriage stopped is two blocks from the bus stop, also on First Avenue.
Lady Liberty arrives at the museum, uses her torch to break through the skylight (which is authentic to the one in the real Customs House), and the Ghostbusters rappel down ready for a big fight. They defeat Vigo just as the clock counts down to January 1, 1990. The world is saved, so let's exit the museum.
One last shot of the Customs House in Lower Manhattan taken from the same perspective as the movie.
While the actors and crowds are real, the statue lying down is part of a miniature model.
Weeks later, the mayor holds a ceremony on Liberty Island to commorate the statue being back in place, and also to congratulate the Ghostbusters on a job well done.
This is the only scene in the movie to actually film on Liberty Island. It was
originally much longer
, with dialog between the team about which countries their ancestors came from.
As noted in the call sheet below, this scene was filmed on Monday December 5, 1988.
That's a wrap! Thank you for spending the past several weeks with me as I took a look at the Ghostbusters 1 & 2 filming locations.
2 comments
Comment
from:
Richard Roy
[Visitor]
"As noted in the call sheet below, this scene was filmed on Monday December 5, 1998."
I know the year is a typo. I wanted to point out "1988″ instead of "1998." When I'm "creatively writing" for Ecto-Containment I correct myself more than once for whatever the reason.
Richard
Aug. 26, 2019 @ 13:40
Thanks, Richard, for pointing out my typo. It's been corrected. You know, I had a few people proofread this for me, and neither I nor any of them caught it. - Paul
Aug. 26, 2019 @ 21:28
Leave a comment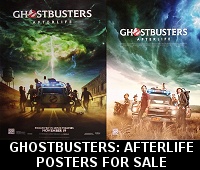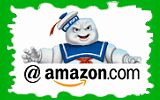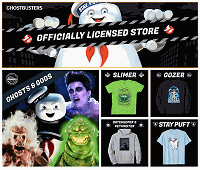 Please be aware that as an Amazon Associate, I earn a very tiny commission from purchases made though the Amazon links on this site.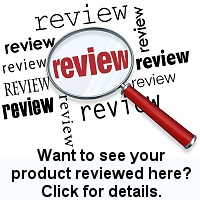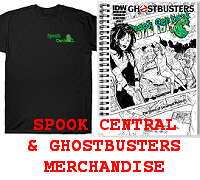 (
MY COMPARISON REVIEW
)
(
AVOID SHIPPINGEASY/STAMPS.COM
)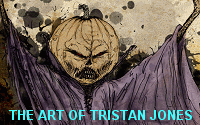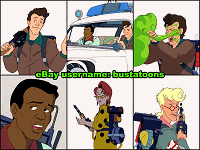 U.S. eBay (Ghostbusters stuff)
U.K. eBay (Ghostbusters stuff)