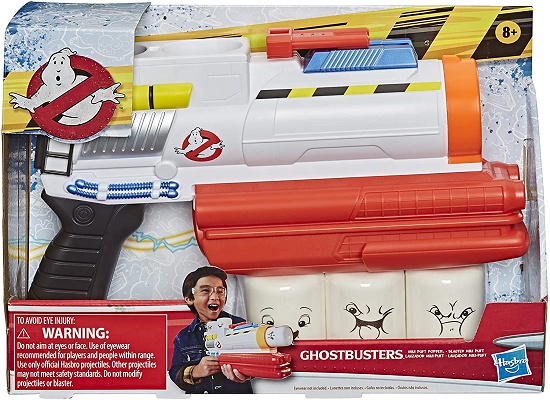 One of Hasbro's latest Ghostbusters offerings is the
Mini-Puft Popper roleplay toy
. Read on to find out more about it...
The official description for this product is:
GHOSTBUSTERS MINI-PUFT POPPER
(Ages 8 and Up / Approx. Retail Price: $20.99 / Available: Fall 2021)
Mini-Puft popping action is back with the GHOSTBUSTERS Mini-Puft Popper from Hasbro and NERF! Inspired by the upcoming Ghostbusters: Afterlife film, kids can imagine themselves as part of the Ghostbusters team undergoing eerie encounters with this must-have roleplay gear. The GHOSTBUSTERS Mini-Puft Popper comes with three soft foam Puft Popper projectiles inspired by the mischievous Mini-Puft characters from the 2021 film for ghost-poppin' action and adventure.
The Nerf-style "popper" (gun) measures 11.5" long, 8" tall from the bottom of the handle, and is 2.5" thick. The popper is brightly colored in red, white, blue, and black with deco patterned after the Ecto-1. You'll notice details that were borrowed from the Ecto-1, such as the Ghost Sniffer and blue "light bar" on the top; the black ladder, blue piping, and yellow "canister" on the side; and even the red "tail fin" on the bottom (which also adds "head lights" and a "bumper" to the front). There is even a touch of caution striping because... well, Ghostbusters.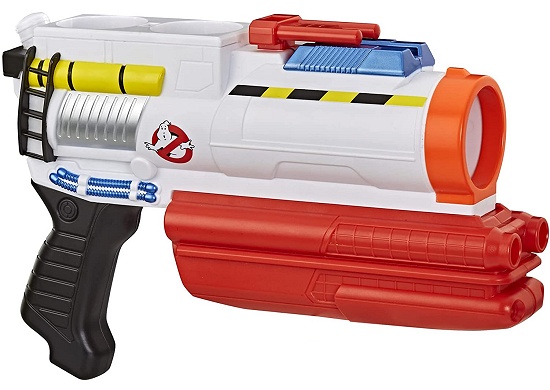 It comes with three "Puft Pops" (projectiles), which are each 2.5" tall and 2" in diameter. Each Puft Pop features a cute, goofy, or menacing Mini-Puft face on it.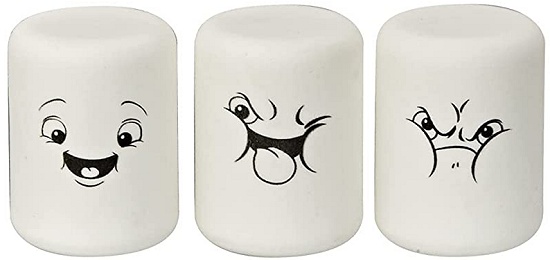 The top of the popper has two holes in it where you can store two of the Puft Pops. The third will be placed inside the barrel so that you can shoot it at your friends or enemies... or even the targets from the
Kenner Classics GhostPopper
.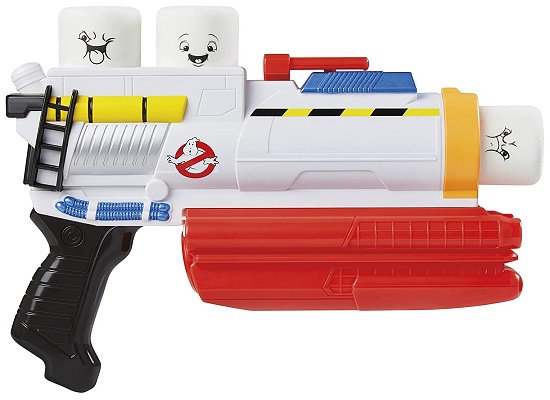 To accomplish that, you put the Puft Pop in the barrel and cock the red "fin/grill" on the bottom. Push it forward, and when you push it back, the Puft Pop flies out. Here's silent video to demonstrate.
That's all there is to this one. Not a very complicated toy, but it doesn't need to be. In fact, you might be happy that there are no electronics, because that means no need for batteries.
I love the Ecto-1 inspired design and I love that we have our first Ghostbusters Nerf gun! The
Mini-Puft Popper
carries a MSRP of $20.99 and is available from a wide variety of retailers. The links provided here are for Amazon, from which Spook Central will earn a small commission.
Images scanned and/or photographed by me or provided by Hasbro. This item has been provided by Hasbro for review on this site. For additional information, check out the
Ghostbusters News review
.
No feedback yet
Leave a comment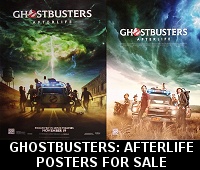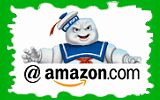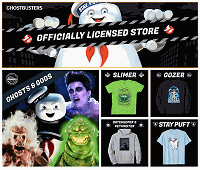 Please be aware that as an Amazon Associate, I earn a very tiny commission from purchases made though the Amazon links on this site.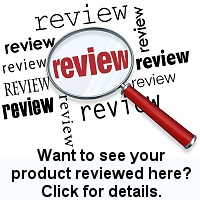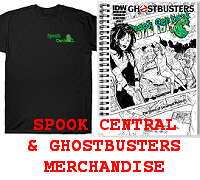 (
MY COMPARISON REVIEW
)
(
AVOID SHIPPINGEASY/STAMPS.COM
)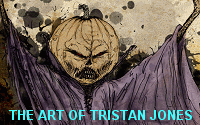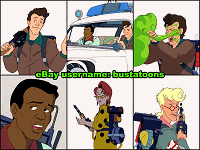 U.S. eBay (Ghostbusters stuff)
U.K. eBay (Ghostbusters stuff)