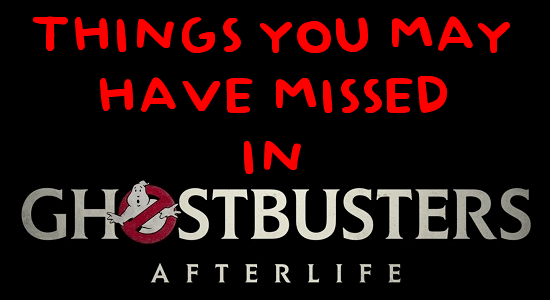 As a result of doing
1,550 Blu-ray framegrabs from Ghostbusters: Afterlife for the Spook Central VIPs
, with some
extra movie framegrabs
and
behind-the-scenes images
for the Spook Central Facebook page, I became intimately familiar with the movie on a shot-by-shot and frame-by-frame basis. This familiarity has lead me to discover things about the movie that you may have missed from a normal viewing, and thus I am writing a
series of articles
to present these discoveries to you.
It should be noted that, for the most part, these "Things You May Have Missed in
Ghostbusters: Afterlife
" articles will not discuss the myriad of references and Easter eggs in the movie, most of which are illustrated in the "We Got One! Easter Eggs Revealed" featurette on the
Blu-ray release
. Also, it probably doesn't need to be said at this point, but just in case some of you
still
have not seen the film, let's just say SPOILER WARNING if you read any further. Finally, all images can be clicked on for the original Blu-ray framegrab. Now that all of that is out of the way, let's get to it...
In the original
Ghostbusters
(1984), Gozer the Gozerian was portrayed as having blood red eyes, which required actress Slavitza Jovan to wear some rather uncomfortable contact lenses.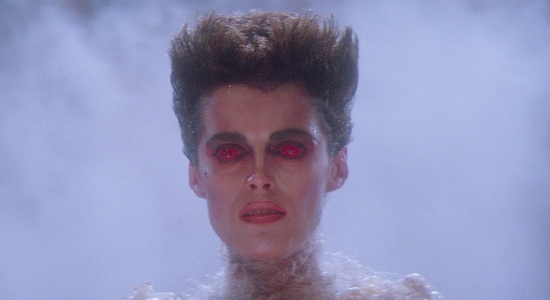 When Gozer was revived in Jason Reitman's
Ghostbusters: Afterlife
(2021), the character looked a little different.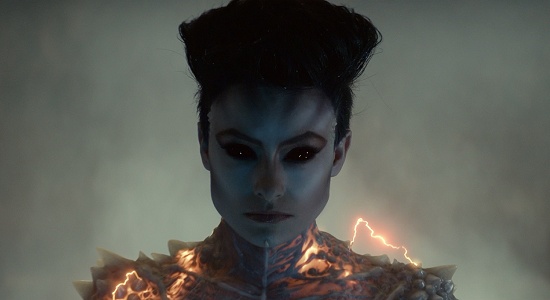 For a movie that was so concerned with recreating the original film with excruciating accuracy, it seemed odd that Jason would drastically alter Gozer's appearance. The blood red eyes were replaced with soulless black eyes, an overused horror movie trope that new Gozer actress
Olivia Wilde had already done in The Lazarus Effect (2015)
. However, the black eyes were not the original plan, as make-up test photos of Olivia revealed that she originally wore red contact lenses.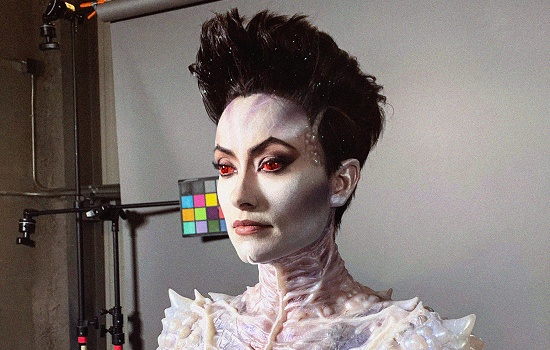 In fact, another behind-the-scenes photo of Olivia from
the Stan Winston School article
shows that those red contact lenses were a very close match for the ones Slavitza wore.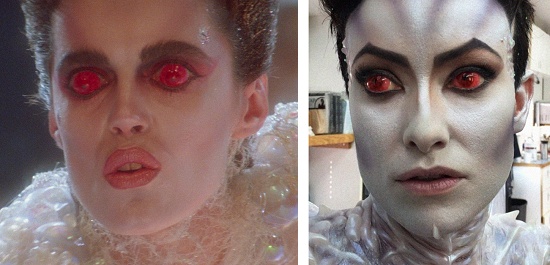 For reasons that I don't know, Jason decided to digitally-alter Gozer's eyes in post-production. Someone actually had to sit there and change them in every single shot...
...but they missed one!
At timestamp 1:45:37 - After the Ghostbusters are defeated, Phoebe shoots at Gozer, causing the deity to whips its head back to look. This one shot retains the original red eyes.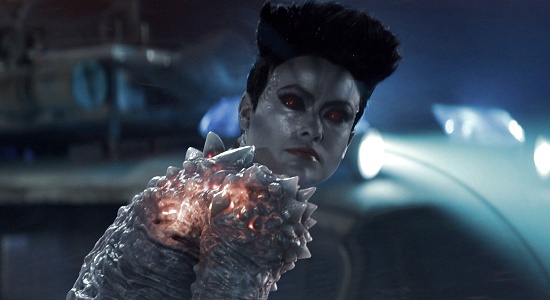 There are two more shots during the finale in which Gozer
appears
to have the red eyes...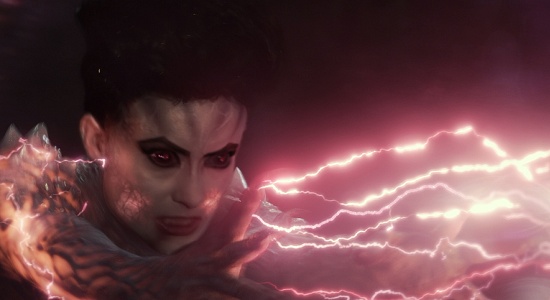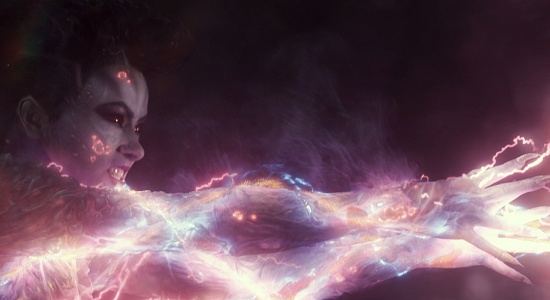 ...but I think that's just a reflection of the red energy beams. If not, then there's
three
shots with the original red eyes.
Join me next time as I look at more
Things You May Have Missed in Ghostbusters: Afterlife
.
No feedback yet
Leave a comment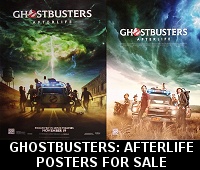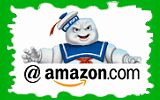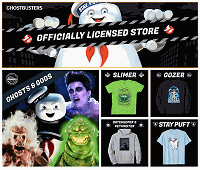 Please be aware that as an Amazon Associate, I earn a very tiny commission from purchases made though the Amazon links on this site.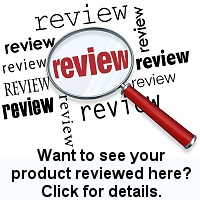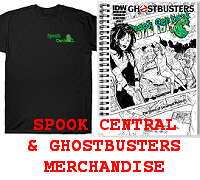 (
MY COMPARISON REVIEW
)
(
AVOID SHIPPINGEASY/STAMPS.COM
)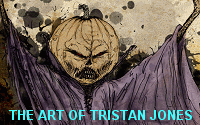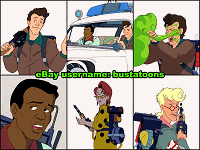 U.S. eBay (Ghostbusters stuff)
U.K. eBay (Ghostbusters stuff)