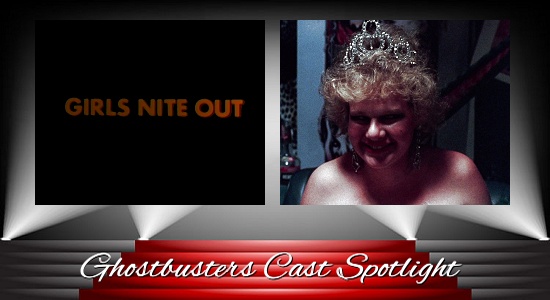 After four years, Spook Central's "Ghostbusters Cast Spotlight" is back. Each
entry in this series
showcases a cast member from the Ghostbusters universe (film, television, and video games) in a role that you may not be familiar with. Maybe it will be from a long-forgotten movie, a television appearance before they were a Buster, or some really weird bit part that I'm sure they no longer include on their resume! There is a
HUGE SPOILER WARNING
if you read this article, as I am highly likely to go into plot details. Also, today's entry warrants a
HUGE GRAPHIC IMAGERY WARNING
, as I will be writing about a HORROR MOVIE that includes two graphic images at the end. With all of that in mind, let's continue...
Laura Summer is best known to us Ghostheads as the sexy, kick-ass voice of Janine Melnitz in
The Real Ghostbusters
(before the character was turned into a mommy figure), but that 1986 performance is not her earliest work. Her first film role (according to
her IMDb filmography
) is as sorority sister Jane in the 1982 slasher film
Girls Nite Out
(aka
The Scaremaker
). Arrow Video recently
released the film on Blu-ray
, which
I reviewed on The Corner Penthouse
, giving me a great opportunity to showcase this little-known role from one of the fan-favorite actors in the Ghostbusters franchise.
The students of DeWitt University are preparing themselves for a night of fun and frolic in the form of an all-night scavenger hunt. Little do they know that they are the ones being hunted. An unhinged assailant, disguised in the college's goofy bear mascot outfit - and bearing knives for claws, two years before Freddy donned his famous gloves - is stalking the campus hellbent on carving up co-eds.
Girls Nite Out
is a decidedly singular slasher flick which comes on like a frenetic cross between
Animal House
and
Friday the 13th
- veering from jovial frat antics to jarringly disturbing scenes of the killer shrieking obscenities as he slices up his victims.
Jane makes her grand entrance around the 21-minute mark sashaying out at the costume party wearing a white frilly dress, with a floral print skirt, wrapped in a blue feather boa with a tiara topping her curly blonde hair. She talks in a high-pitched "baby" voice that has shades of Janine in it. Through the front door comes two frat boys, one wearing some kind of "Mental Patient" costume. The other dude says that he's "the result of one of [his] bad sex experiments". Okay, whatever. Janey (as she is frequently called) plants a kiss on him, then grabs his leash and walks him into the other room. No, this doesn't lead to a scene that earns the film it's R-rating. We next see them dancing among the other partiers. The dude stops dancing with Jane to go make out with another girl across the room. The cad! She turns him down. Good for you, girl.

Janey, determined to get into some kind of sexual hi-jinks this evening, takes part in a game of Strip Poker. Having never played this game before, she asks, "Well, what if we lose everything? What do we do next?" It's an R-rated film, sweet baby Jane, what do you think? They all have a laugh.

After some drama with other characters, Jane is back to take a group photo. The whole gang sings the sorority's theme song. "Get up! Get hot! Get the sand out of your ass! Get wasted! Get tasted! Get up and smoke some grass! If you don't get pregnant or end up in the slammer, you can join our sorority, and be in Kappa Gamma!" Sounds like fun. Where do I sign up?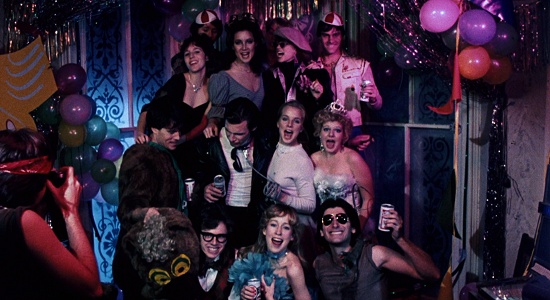 Skipping over 13-minutes of scenes unrelated to our star... Janey and her friend Kathy (Carrick Glenn) are smoking joints while listening to the first scavenger hunt clue being given by the radio disc jockey. "I help keep your gums strong and I'm hiding in a place a vegetable might be tried." Janey, wearing some big ass '80s glasses and being all giggly - a defining trait of the character - thinks about it for a few seconds. Then she comes to the conclusion that court is a place where one might be tried. Ergo, the item has been hidden at the squash court. Kathy thinks she's the only "noodle" on campus who'd know what a squash court is. Janey's cute, smart, likes to play Strip Poker, and smoke weed. How is she not the most popular girl on campus?!?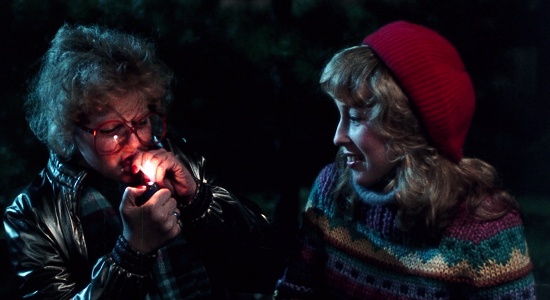 Kathy thinks the item might be hidden in the dining hall. So, they decide to split up. Oh, NOES! We all know what happens when people split up. Either they do more damage or they get killed. Being that this is a slasher movie, I'm betting on the latter. They agree to meet back in 20 minutes, so Kathy requests that they synchronize watches... only Janey isn't wearing a watch. "I think we're sunk before we start." Kathy tells Janey to count to 20 really slowly, which she realizes won't work because that's 20 seconds, not 20 minutes. Kathy's advice? Count slow. This little scene between the two girls is adorable.

Janey walks through the barely-lit school singing
"Yummy, Yummy, Yummy" by Ohio Express
. I don't know if the filmmakers were trying to make it scary, or if the small budget didn't allow them to buy lights, but it's really way too dark here. Anyway, she manages to find the gym in all of that darkness, and a pack of dental floss lying right in the middle with a spotlight on it. Methinks this is a trap.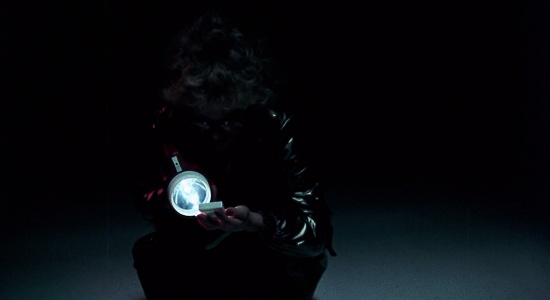 Sure enough, the killer in the bear costume is lying in wait. (Earlier, he broke into the radio station and took a peek at the scavenger hunt clues so he'd know where to find his victims.) He grabs Janey from behind and slices her throat with his claw/finger knives. Sadly, because of the piss-poor lighting and the constantly shaking camera (was wrestling director Kevin Dunn the cameraman on this?), Laura doesn't even get a "cool" slasher movie death. It mostly looks like he spilled red paint on her and himself while stumbling around in the dark.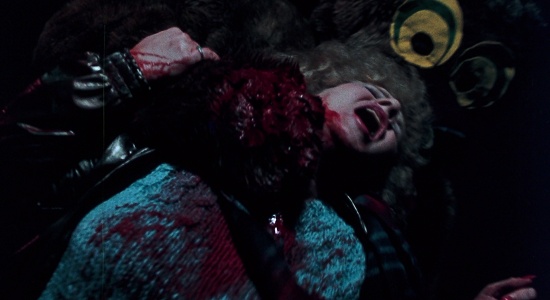 Having grown tired of waiting for Jane at their designated meeting spot, Kathy decides to go to the gym to find her. She finds Janey, alright. Stripped to her skivvies and strung up in the showers. Time of death: 53 minutes, 19 seconds. The movie goes on for another 45-minutes, but Laura isn't in it anymore (obviously!), so there's nothing more to write about.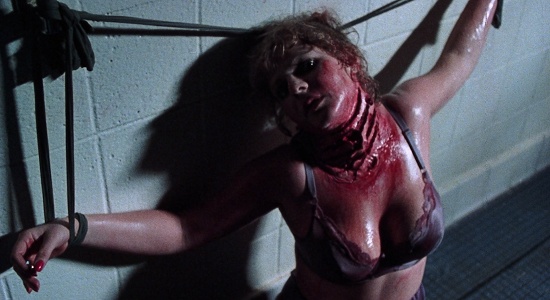 The new Blu-ray from Arrow Video also includes a new 16-minute interview with Laura Summer, which is entitled "A Savage Mauling". At the 13:17 mark, she briefly discusses her animation voice work, including her role in
The Real Ghostbusters
.

I've always liked Laura, and since most of her career has been voice work, I'd like to write more articles showcasing the few on-screen roles she's had. If her IMDb filmography is accurate, Laura has only had four other on-screen film roles: Fan #1 in
Hard to Hold (1984)
, The Wife in
The Adventure of the Action Hunters (1986)
(on
VHS only
), Receptionist in
She's Out of Control (1989)
, and Nurse in
Nobody's Perfect (1990)
. I've seen the last two films, but never even heard of the first two.
She's Out of Control
was the first time I saw Laura, and was the source for the original image of her I had on Spook Central in the late 1990s. She has one line ("PHILIPPE!!!"), with her voice saying it stuck in my head permanently. As far as I recall, she isn't really visible in
Nobody's Perfect
; the camera never really stays on her in what I recall is a very frantic scene.
Over on the small screen, she's had four on-screen roles in six episodes. She played Emily in the
Season 4
(1983)
The Facts of Life
episodes "Help from Home" and "Graduation" Parts 1 & 2. She's an Obsessed Fan in the
Season 1
(1984)
Night Court
episode "Harry and the Rock Star". (I have this season on DVD, so I hope to do another Cast Spotlight article on this role at a later date.) Laura is Woman #2 in the
Season 2
(1994)
Grace Under Fire
episode "Good Ol' Grace". Finally, she's Julie in the Season 1 (1995)
Brotherly Love
episode "Witchcraft" (not on DVD). IMDb also states that she appears in the short-lived series
New Love, American Style
(1985), but this isn't a show that's been repeated since the first airing, so I know nothing about it. If you find any episodes online, and she's in them, post a link and comment below. In the interview, Laura mentions that she filmed a lot of television commercials in the early 1980s, including one for Mounds candy. Maybe these commercials will show up one day.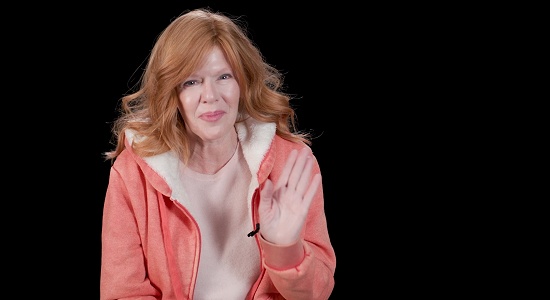 Thanks to Arrow Video for providing the Blu-ray.
No feedback yet
Leave a comment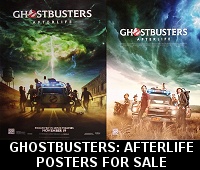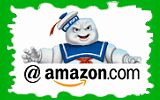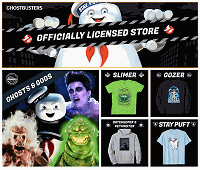 Please be aware that as an Amazon Associate, I earn a very tiny commission from purchases made though the Amazon links on this site.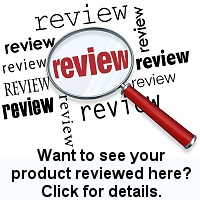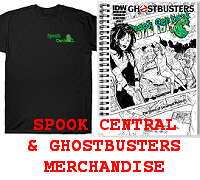 (
MY COMPARISON REVIEW
)
(
AVOID SHIPPINGEASY/STAMPS.COM
)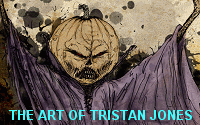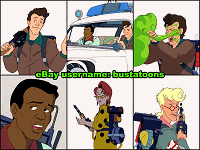 U.S. eBay (Ghostbusters stuff)
U.K. eBay (Ghostbusters stuff)