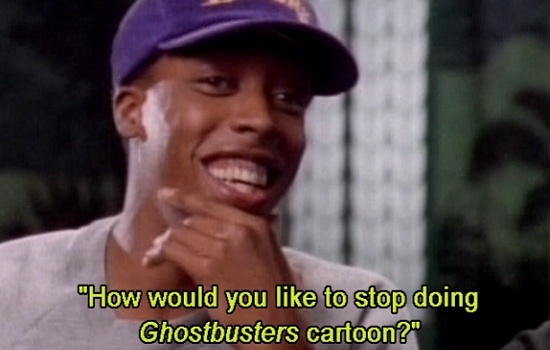 Arsenio Hall was a stand-up comedian when he was hired in 1986 to provide the voice of Winston Zeddemore in
The Real Ghostbusters
animated series. Only a few years later, he would land the role of Semmi, best friend to Prince Akeem (Eddie Murphy), in Murphy's major motion picture
Coming to America
(1988). In a vintage EPK interview from around the time of the film's original theatrical release, Arsenio gives the real reason why he decided to take the role.
He claims that Eddie called him up and asked, "How would you like to stop doing [the] Ghostbusters cartoon?"

I don't know, for sure, if that was how Eddie pitched the gig to him. Arsenio could be joking, of course. However, it was around 1988 that Arsenio stopped doing the show. The next year, his self-titled late night talk show would hit the airwaves, guaranteeing that Arsenio would never voice Winston again. Should Sony ever bring back
The Real Ghostbusters
(please, do it), I hear that Ernie Hudson guy is available. He lost the role to Arsenio back in 1986, so he's overdue for a break.
The EPK interview clip comes from the
Coming To America
4K UHD
,
Blu-ray
and the Special Collector's Edition
Blu-ray
and
DVD
. The full 5-minute interview can be
viewed on YouTube
.
No feedback yet
Leave a comment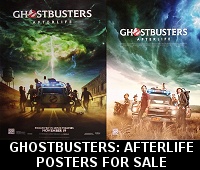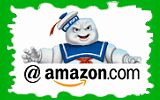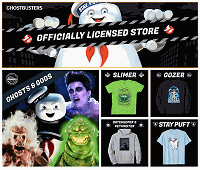 Please be aware that as an Amazon Associate, I earn a very tiny commission from purchases made though the Amazon links on this site.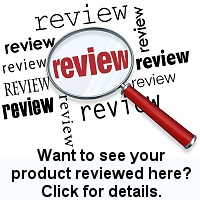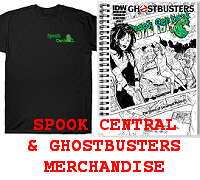 (
MY COMPARISON REVIEW
)
(
AVOID SHIPPINGEASY/STAMPS.COM
)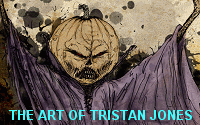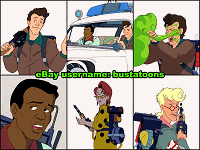 U.S. eBay (Ghostbusters stuff)
U.K. eBay (Ghostbusters stuff)