If you're into Filmation's Ghostbusters, I have a some news that is going to make you very happy. It has been officially announced that both the animated AND live-action series are going to be released on DVD through BCI's Ink & Paint label.
• Ghost Busters: The Animated Series Volume One DVD Set (November 7, 2006)
• Ghost Busters: The Animated Series Volume Two DVD Set (Spring 2007)
• The Ghost Busters: Live Action - The Complete Series DVD Set (Summer 2007)
I've known about this for a few months now, but I had to wait until the
announcement was made official
at the San Diego Comic-Con 2006 (thanks to
Andy Mangels
).
The live-action series contains a total of 15 episodes. No longer will you have to pay high prices for the few episodes that were released on videotape in the late 1980s.
The animated series contains a total of 65 episodes (including a five-part episode, which counts as five episodes).
UPDATE (7/25/2006):
I just received word back from Andy that the entire series will be on these two volumes (33 and 32 episodes on each - or vice versa), with extras!
No feedback yet
Leave a comment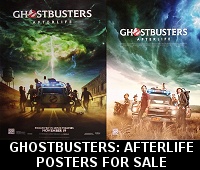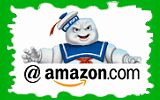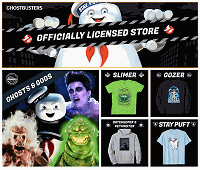 Please be aware that as an Amazon Associate, I earn a very tiny commission from purchases made though the Amazon links on this site.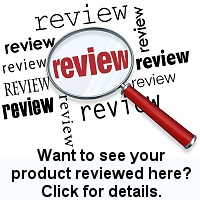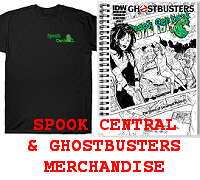 (
MY COMPARISON REVIEW
)
(
AVOID SHIPPINGEASY/STAMPS.COM
)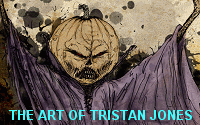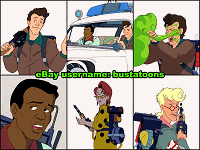 U.S. eBay (Ghostbusters stuff)
U.K. eBay (Ghostbusters stuff)