No, this isn't an article about how Winston is a descendant of Kunta Kinte, though The Real Ghostbusters episode "Moaning Stones" might suggest that to be true. This is actually a follow-up to a piece Chris over at Proton Charging
wrote back in July 2007
about a 1969 recording of "Save Me" by ET Mensah and his Tempos, which bears some striking similarities to Ray Parker Jr's hit song. It's not exactly the same, but the similarities are there - though some might say they're only present if you
listen
for them.
Well, I was watching the movie
Elizabethtown
(2005) and during the Orlando Bloom road trip scene near the end I heard a song that INSTANTLY reminded me of Ghostbusters:
Clip of "Let It Out (Let It All Hang Out)" by The Hombres
Buy full-length MP3:
$0.99
,
$0.99
.
What's interesting about this song is that it was released in 1967 (it peaked at #12 on the charts [
source
]), a full two years before the ET Mensah track. Even more interesting is that after the lyric sections, there's a break (or is it a "bridge" - I'm not fluent in music-terms) that is very reminiscent of those instrumental guitar sections in Ghostbusters. You know, those parts that sound like the Ecto-1 siren where Ray comes in and says stuff like "I ain't afraid of no ghost" and "Busting makes me feel good". (I have not yet heard the whole song, but I think the sample is a pretty good representation of the entire song - it's also roughly the same as the part of the song used in Elizabethtown.)
Since I had never heard Let It Out prior to watching Elizabethtown, and thus had no preconceived notions of the song sounding like Ghostbusters, I think I can safely say that I'm not trying to hear similarities were there aren't any. Feel free to download the sample, listen for yourself, and post your comments.
Now, as far as the Ghostbusters bassline and the whole Huey Lewis case, I've
read in a few places
that "
Pop Muzik
", by M, which came out in 1979 (a few years before Huey's song), is very similar to the shared beat. I've recently come to the conclusion that the bassline is even somewhat similar (though not 100% identical) as the beat in Roy Orbison's 1964 release "
Oh, Pretty Woman
" (if I'm crazy to think this, let me know).
With all of these songs released
before
Huey's "I Want A New Drug", I really wish the case went to court as I think it could have been argued in Ray's favor.
No feedback yet
Leave a comment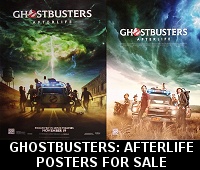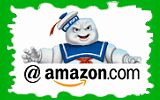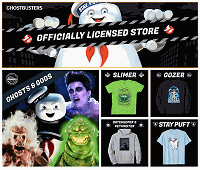 Please be aware that as an Amazon Associate, I earn a very tiny commission from purchases made though the Amazon links on this site.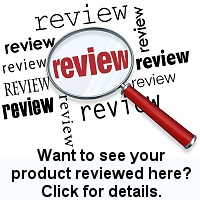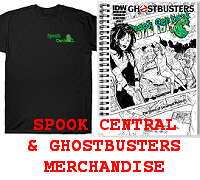 (
MY COMPARISON REVIEW
)
(
AVOID SHIPPINGEASY/STAMPS.COM
)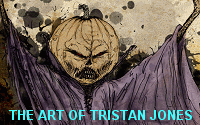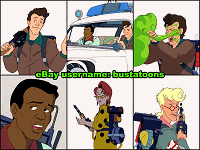 U.S. eBay (Ghostbusters stuff)
U.K. eBay (Ghostbusters stuff)