GHOSTBUSTERS: THE VIDEO GAME FACT SHEET
PRODUCT DESCRIPTION:
The Ghostbusters are back in
Ghostbusters: The Video Game
! With Manhattan newly overrun by ghosts and other supernatural creatures, gamers take the role the rookie experimental equipment technician joining the famous Ghostbusters team. Equipped with a variety of unique equipment and gadgets, players hunt, fight and capture a wide range of ghosts in an all-new funny and frightening battle to save New York City from its latest paranormal plague.
KEY FEATURES:
*
THE AUTHENTIC GHOSTBUSTERS GAME EXPERIENCE
- Delivering a special gaming experience to the tremendous Ghostbusters fan base around the world,
Ghostbusters: The Video Game
features the original cast from Columbia Pictures' classic Ghostbusters films, including Bill Murray, Dan Aykroyd, Harold Ramis and Ernie Hudson - together again for the first time in over 20 years. Supporting the original Ghostbusters crew are the talents of Annie Potts, Brian Doyle Murray and William Atherton.
*
UNIQUE GHOST BUSTING ACTION
- Like the films before it,
Ghostbusters: The Video Game
is all-new classic adventure with Dan Aykroyd and Harold Ramis returning to the helm to script and create a new storyline that leads gamers through the trials and tribulations of the world's leading paranormal ghost busting team. Players experience a variety of frightening new ghosts, even some based on ideas from Aykroyd and Ramis that never made it into the original feature films.
*
EQUIPMENT, GADGETS & ENEMIES
-
Ghostbusters: The Video Game
features never seen before ghost hunting, wrangling and trapping game mechanics with upgradeable gadgets. Gamers can wear ghosts down into a weakened state with the Proton Pack's Blast Stream and use the Capture Stream to wrangle them into the trap, execute different strategic tactics with the new Slime Tether and Stasis Stream, and scan and analyze targets using like the P.K.E. Meter and Paragoggles.
Developer:
Terminal Reality (PS3, Xbox 360, Games for Windows)
Red Fly (Wii, DS, PS2)
Publisher:
Sierra Entertainment - a division of Vivendi Games
Release Date:
Fall 2008
Platforms:
PLAYSTATION 3 computer entertainment system, Xbox 360 video game and entertainment system from Microsoft, Wii and Nintendo DS, PlayStation 2 computer entertainment system, and Games for Windows.
SRP:
$59.99 (PS3, Xbox 360)
$49.99 (Wii)
$39.99 (PS2, Games for Windows)
$29.99 (DS)
ESRB Rating:
Currently rated "RP" (Rating Pending). Expected "T" (Teen - Content that may be suitable for persons ages 13 and older) for PS3, Xbox 360 and Games for Windows. Expected "E10+" (Everyone 10+ - Content that may be suitable for persons ages 10 and older) for Wii, DS and PS2.
Contact:
MacLean Marshall
Evil PR Ninja Monkey
(aka - Sr. Global PR Manager)
Sierra Entertainment / Vivendi Games
For more information, be sure to visit the official
Ghostbusters: The Video Game
website located at: www.ghostbustersgame.com.
No feedback yet
Leave a comment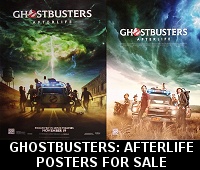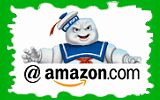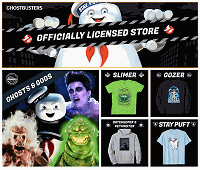 Please be aware that as an Amazon Associate, I earn a very tiny commission from purchases made though the Amazon links on this site.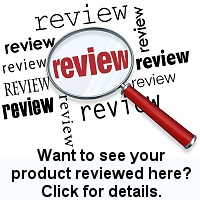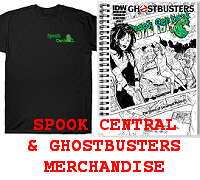 (
MY COMPARISON REVIEW
)
(
AVOID SHIPPINGEASY/STAMPS.COM
)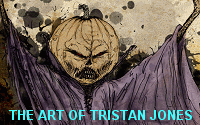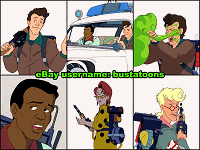 U.S. eBay (Ghostbusters stuff)
U.K. eBay (Ghostbusters stuff)