| | | |
| --- | --- | --- |
| Title: | | Ghostbusters: The Video Game |
| Platform: | | PLAYSTATION 3, PlayStation 2, Xbox 360, Windows PC, Wii and Nintendo DS |
| Release Date: | | 2009 |
| Publisher: | | Atari |
| Developer: | | Terminal Reality (PS3, Xbox 360, PC); Red Fly (Wii, PS2, DS) |
| Category: | | 3rd Person Action |
MULTIPLAYER ON PS3 & Xbox 360
MULTIPLAYER OVERVIEW:
Teamwork is what being a Ghostbuster is all about so Terminal Reality have worked with Three Wave Software, a triple-A multiplayer developer, to create an exciting and original multiplayer component in
Ghostbusters: The Video Game
for the PS3 and Xbox 360 platforms.
Offering gamers the unique opportunity to play as one of the four original Ghostbusters, an option not available in the single player game, the multiplayer is a fast-paced, co-operative experience. Taking place on an average phantom-packed day for the Ghostbusters team, players will work together to contain supernatural phenomena around the city while competing to earn the biggest pay check.
MULTIPLAYER FEATURES:
Unique Multiplayer Features:
Play as one of the Ghostbusters: Choose to play as any one of the four original Ghostbusters or the rookie;
Unique Achievements: Players are given scores and ranks for each match that are also applied to their online profile. Difficulty scaling is available according to rank;
6 Unique Power-ups: To help players on even the trickiest of jobs, unique power-ups such as the Ghost Shrinker or Ethereal Shield are available;
Limited Ammunition: To ensure teamwork, players must pick up ammunition for each type of equipment with ammunition levels being shown on the proton pack;
Unique AI Features: To add another dimension to the hunting, wrangling and trapping experience of being a Ghostbuster, ghosts have unique AI features such as more aggressive behaviour, the power to sabotage traps and the ability to fuse with other ghosts;
Full VOIP support: Voice support for both Xbox 360 and PS3 allows for easy communication between players.
Two Multiplayer Co-op Game Modes:
Instant Action: players can test their mettle in a variety of Job Types across a selection of 12 different maps to see if they've got what it takes to be a true Ghostbuster;
Campaign Mode: players work through one of four different environments busting ghosts to earn cash and upgrade their equipment.
12 maps across 4 themed environments:
Library
Streets
Cemetery
Museum
Six Unique Job Types:
Survival: Survive a paranormal onslaught
Containment: Capture all the ghosts
Destruction: Eliminate mysterious artefacts to prevent spawning ghosts
Protection: Protect Egon's devices
Thief: Save the artefacts from being stolen by ghosts
Slime Dunk: Dunk the most Slimers
Online Multiplayer Features: Up to 4 players
Leaderboards and player statistics: have you got what it takes to be the world's greatest Ghostbuster?
Ranking: Skill and rank based matchmaking is available.
Most Wanted Ghosts: these ghosts appear are special ghosts that appear mid game based on the experience of the current players - it's your job to trap them all.
PRODUCT DESCRIPTION:
Ghostbusters: The Video Game
, based on the smash hit motion picture franchise and featuring a completely new story, is coming to six game systems on 19 June 2009. Coinciding with the 25th anniversary celebration of the film's original theatrical release, the game reunites original cast members to recapture the unique blend of humour and fright that established Ghostbusters as a pop culture sensation.
Penned by original Ghostbusters writers Harold Ramis and Dan Aykroyd,
Ghostbusters: The Video Game
brings members of the original cast together for the first time in 20 years. Bill Murray, Dan Aykroyd, Harold Ramis and Ernie Hudson lend their voices and in-game likenesses to the original story set two years after Ghostbusters II, with Manhattan once again overrun by ghosts and supernatural forces. Players will have the chance to hunt, wrangle, and trap ghosts in a funny and frightening battle to save New York from its latest supernatural plague.
For more information about
Ghostbusters: The Video Game
, please visit www.ghostbustersgame.com and for Atari's entire product line up, please visit www.atari.com
# # #
No feedback yet
Leave a comment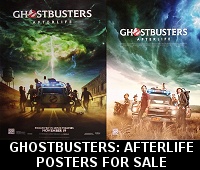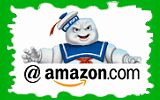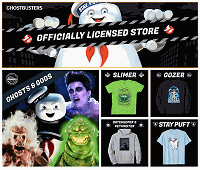 Please be aware that as an Amazon Associate, I earn a very tiny commission from purchases made though the Amazon links on this site.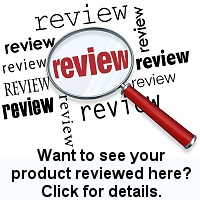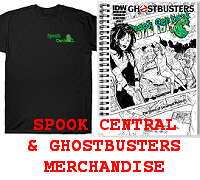 (
MY COMPARISON REVIEW
)
(
AVOID SHIPPINGEASY/STAMPS.COM
)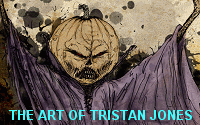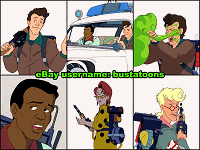 U.S. eBay (Ghostbusters stuff)
U.K. eBay (Ghostbusters stuff)