ALYSSA MILANO UNVEILED AS LOVE INTEREST IN UPCOMING
BLOCKBUSTER TITLE 'GHOSTBUSTERS: THE VIDEO GAME'
- Alyssa Milano Takes on the Role of Dr. Ilyssa Selwyn, Archeologist and Love
Interest, in 'Ghostbusters: The Video Game' Coming June 2009 -
LYON, FRANCE – 20 March 2009 – Atari today unveiled Alyssa Milano as the new love interest in the forthcoming blockbuster title
Ghostbusters: The Video Game
. Alyssa Milano is best known for her roles in long running successful television series "Who's the Boss", "Melrose Place", "Charmed" and most recently "My Name Is Earl" to name a few. Milano joins members of the original cast from the beloved Ghostbusters movies to recreate the unique blend of humour and fright that established Ghostbusters as a pop culture sensation.
Ghostbusters: The Video Game
prides itself in staying true to the Ghostbusters universe, so it just wouldn't feel right if Bill Murray's character, Dr. Peter Venkman, wasn't turning on the charm. In
Ghostbusters: The Video Game
, he's chasing one in particular: Dr. Ilyssa Selwyn is a smart and sassy archaeologist who doesn't take too kindly to Dr. Venkman's advances.
In the game, Milano's character, Ilyssa Selwyn, is an expert in Sumerian and pre-Sumerian cultures and is visiting New York City as guest curator for the highly anticipated 'World of Gozer' exhibition opening in 1991 at the Natural History Museum. In the story line, Gozerian mythology has attracted a wide popular following since the still-unexplained events and attacks that occurred in the city in 1984. Ilyssa is working late at the museum the night before the opening when a cataclysmic force is unleashed and summons an ancient enemy back to New York City. Strange events continue to erupt around her: what secret does she know? It's up to the Ghostbusters to help Ilyssa find the key and stop the forces of evil that threaten the balance of the universe. That's if they can keep Peter Venkman from hitting on her every three minutes.
Ghostbusters: The Video Game
, based on the smash hit motion picture franchise, is penned by original Ghostbusters writers and stars Harold Ramis and Dan Aykroyd. The other original Ghostbusters, Bill Murray and Ernie Hudson, lend their voices and in-game likenesses to the original story set two years after Ghostbusters II, with Manhattan once again overrun by ghosts and supernatural forces. The player joins up as a new recruit with the original team, testing a variety of unique equipment and gadgets, to track, wrangle and trap this wide range of awe-inspiring phantasms in an all new funny and frightening battle to save New York City from its latest paranormal plague.
Ghostbusters: The Video Game
will be available on the Xbox 360 video game and entertainment system from Microsoft, Games for Windows, PLAYSTATION3 computer entertainment system, PlayStation2 computer entertainment system, Wii and Nintendo DS in North America on 16 June 2009 followed by worldwide release on 19 June 2009 to coincide with the 25th anniversary celebration of the film's original theatrical release. For more information on Ghostbusters, please visit www.ghostbustersgame.com, and for Atari's entire line up, visit www.atari.com.
Ghostbusters
and
Ghostbusters II
combined to gross over $500 million world-wide at the box office. The film spawned some of the most memorable comedic catch-phrases and scenes in motion picture history. To further celebrate the film's 25th anniversary milestone this year, Sony Pictures Consumer Products has licensed the property for several new commemorative products including: toys, t-shirts, comic books, prop replicas, and a theme park attraction. In addition, the original Ghostbusters car (Ecto-1) has been fully restored with plans for special promotional appearances throughout the US and additional replicas touring across Europe. The Blu-ray Disc release of
Ghostbusters
will see unsurpassed picture and audio quality and advanced new bonus features including
Slimer Mode
, a picture-in-picture graphical viewing experience, a featurette on the refurbishing of Ecto-1, and more.
About Alyssa Milano
Alyssa has a history of starring in long running successful television series. She most recently starred on the hit WB series "Charmed" for nine years. The series' debut was the highest-rated premiere in the network's history, and continued to be a great success for Spelling and The WB. The show's international appeal has brought it to more than 100 territories around the world, spanning Europe, Asia, Africa and Australia. She also starred on the Fox cornerstone series "Melrose Place." She began her career on ABC's "Who's the Boss" which aired for eight years. Milano was most recently seen in a recurring role on the hit NBC comedy, "My Name is Earl."
Alyssa's film credits include "Hugo Pool" co-starring Sean Penn and Robert Downey Jr., the Imagine/Universal film, "Fear," and "Dickie Roberts: Former Child Star." She also provided a lead voice for Disney's recent sequel to the animated favorite "Lady and the Tramp." She was recently seen as the title character in the Lifetime Original movie, "Wisegal," (which she also produced).
About the Game
When Manhattan is once again overrun by ghosts and other supernatural creatures, players will take on the role of a new recruit joining the famous Ghostbusters team. Developed by acclaimed studio Terminal Reality,
Ghostbusters: The Video Game
will make its debut on the PLAYSTATION3 computer entertainment system, Xbox 360 video game and entertainment system from Microsoft and Windows PC. The PlayStation2 computer entertainment system version and the Wii version are being developed by Red Fly Studios, and the Nintendo DS version, in which the player takes the role of one of the Ghostbusters themselves, is developed by Zen Studios. The PLAYSTATION 3, Xbox 360, Wii, and PC versions of the game are developed using Terminal Reality's phenomenal proprietary Infernal Engine technology.
About the Film
Ghostbusters, released in 1984, is one of Columbia Pictures' highest grossing films, spawning a hit sequel in 1989 and three successful animated television shows. Ghostbusters and its sequel grossed over $500 million world-wide. Ghostbusters and Ghostbusters II, written by Dan Aykroyd and Harold Ramis, produced and directed by Ivan Reitman, starred Bill Murray, Dan Aykroyd, Harold Ramis and Ernie Hudson as ghost hunters for hire, cleaning up Manhattan's buildings of slime-spewing spooks.
About Sony Pictures Consumer Products
Sony Pictures Consumer Products (SPCP), a division of Columbia TriStar Consumer Marketing (CTCM), is based in Los Angeles and handles the merchandising and branding efforts for some of the most recognized properties in film and television.
Columbia TriStar Consumer Marketing is a division of Sony Pictures Entertainment (SPE). SPE is a subsidiary of Sony Corporation of America (SCA), a subsidiary of Tokyo-based Sony Corporation. SPE's global operations encompass motion picture production and distribution; television production and distribution; digital content creation and distribution; worldwide channel investments; home entertainment acquisition and distribution; operation of studio facilities; development of new entertainment products, services and technologies; and distribution of filmed entertainment in 67 countries. Sony Pictures Entertainment can be found on the World Wide Web at http://www.sonypictures.com.
About Infogrames Entertainment and Atari:
The Infogrames group, including the Atari brand, is a global producer, publisher and distributor of interactive entertainment software for all market segments and all interactive game platforms including consoles from Microsoft, Nintendo and Sony Computer Entertainment, advanced smartphones, Personal Computers, web and online. Its games are sold in more than 60 countries through an international distribution network and direct to consumers via www.atari.com. Atari's extensive catalogue of popular games is based on original franchises (Alone in the Dark, Test Drive, V-Rally, My Horse & Me, Backyard Sports franchise, Total Annihilation, Outcast etc.), publishing properties (The Witcher, Legendary, Race Pro etc.), international licenses (Dragon Ball Z, Dungeons & Dragons, Jamie Oliver etc.) and classic games covering the entire history of the video game industry (Pong, Missile Command, Asteroids etc).
&copy 2009 Atari Europe SASU. All rights reserved.
Atari word mark and logo are trademarks owned by Atari Interactive, Inc.
"GHOSTBUSTERS", The Video Game &copy 2008 Columbia Pictures Industries, Inc. "GHOSTBUSTERS" with the "GHOST DESIGN" is a registered trademark of Columbia Pictures Industries, Inc. "GHOSTBUSTERS", and "GHOSTBUSTERS 2" movies &copy 1984, &copy 1989 Columbia Pictures Industries, Inc. Game Software excluding Columbia Pictures Elements &copy 2008 Atari, Inc. All rights reserved. All other trademarks are property of their respective owners.
Microsoft, Xbox, Xbox 360, Xbox LIVE, and the Xbox logos are trademarks of the Microsoft group of companies.
"PlayStation", "PLAYSTATION" and "PS" Family logo are registered trademarks of Sony Computer Entertainment Inc.
Wii and Nintendo DS are trademarks of Nintendo. &copy 2006 Nintendo.
Windows and the Windows Vista start button are either registered trademarks or trademarks of Microsoft Corporation in the United States and/or other countries and are used under license from owner.
# # #
No feedback yet
Leave a comment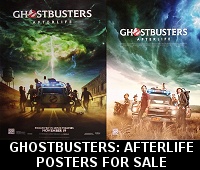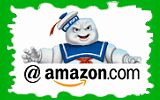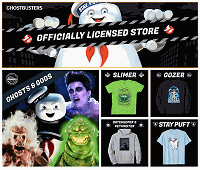 Please be aware that as an Amazon Associate, I earn a very tiny commission from purchases made though the Amazon links on this site.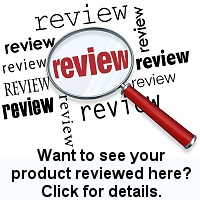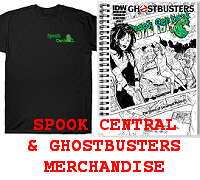 (
MY COMPARISON REVIEW
)
(
AVOID SHIPPINGEASY/STAMPS.COM
)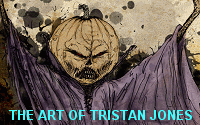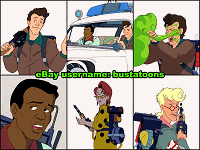 U.S. eBay (Ghostbusters stuff)
U.K. eBay (Ghostbusters stuff)