CHARACTER FACTSHEET:
DR. ILYSSA SELWYN
(voiced by Alyssa Milano)
Dr. Selwyn is an expert in Sumerian and pre-Sumerian cultures, and, along with the Reschler Group, is recognized as one of the world's foremost authorities on Gozerian mythology. She is currently in New York City serving as supervisor and guest curator for the highly anticipated 'World of Gozer' exhibition opening Thanksgiving weekend 1991 at the Natural History Museum. Gozerian mythology has attracted a wide popular following since the still-unexplained events and attacks that occurred in the city in 1984.
Ilyssa is working late at the museum the night before the opening when a potentially cataclysmic force is unleashed and summons an ancient enemy back to the city. Strange events continue to erupt around her: what secret does she know? It's up to the Ghostbusters to help Ilyssa find the key and stop the forces of evil that threaten the world. That's if they can keep Peter Venkman from hitting on her every three minutes.
Ilyssa Selwin's Personal History
Born to unknown parents Nov 15, 1961, Ilyssa was adopted by Jeremiah and Fabienne Selwyn, anthropologists associated with the prestigious Chicago Institute for Ancient Eastern Studies. Ilyssa spent much of her childhood accompanying her adopted parents to archaeological sites throughout Asia and Europe, and on lecture circuit tours around the world.
She attended the exclusive Selsemme Academy in Kuwait until age fifteen, when her parents were killed in a cave-in. Her academic achievements allowed her to enter the University of Illinois early, and generous scholarships awarded by Trompe Corporation, the Shandor Foundation, and the Chicago Institute funded her education.
Ilyssa earned her first Ph.D. in Anthropology from Columbia University, and her second from University of California, Berkeley in Applied Archaeological Sciences. Like her childhood, she's spent much of her career on digs and giving lectures. The three academic journals she published went largely unread until the Gozerian craze swept New York City in the early 90's.
Ilyssa enjoys traveling, modern painting, French New Wave cinema, is fluent in six languages (two of which haven't been spoken in over four thousand years), plays violin proficiently and is learning the cello. She dislikes abrasive or pushy personalities.
PRODUCT DESCRIPTION:
Ghostbusters: The Video Game
, based on the smash hit motion picture franchise and featuring a completely new story, is coming to six game systems on 19 June 2009. Coinciding with the 25th anniversary celebration of the film's original theatrical release, the game reunites original cast members to recapture the unique blend of humour and fright that established Ghostbusters as a pop culture sensation.
Penned by original Ghostbusters writers Harold Ramis and Dan Aykroyd,
Ghostbusters: The Video Game
brings members of the original cast together for the first time in 20 years. Bill Murray, Dan Aykroyd, Harold Ramis and Ernie Hudson lend their voices and in-game likenesses to the original story set two years after Ghostbusters II, with Manhattan once again overrun by ghosts and supernatural forces. Players will have the chance to hunt, wrangle, and trap ghosts in a funny and frightening battle to save New York from its latest supernatural plague.
For more information about
Ghostbusters: The Video Game
, please visit www.ghostbustersgame.com and for Atari's entire product line up, please visit www.atari.com
# # #
No feedback yet
Leave a comment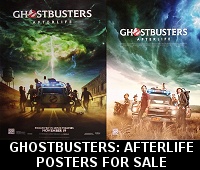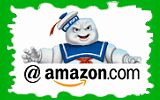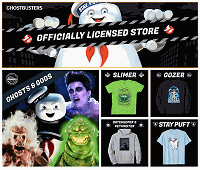 Please be aware that as an Amazon Associate, I earn a very tiny commission from purchases made though the Amazon links on this site.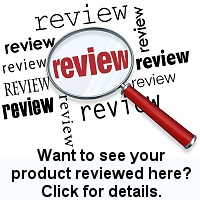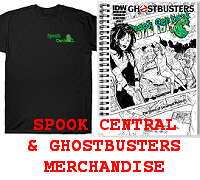 (
MY COMPARISON REVIEW
)
(
AVOID SHIPPINGEASY/STAMPS.COM
)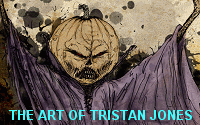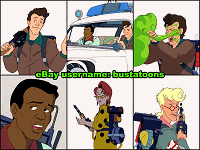 U.S. eBay (Ghostbusters stuff)
U.K. eBay (Ghostbusters stuff)