Below are the main credits that I think would be of interest to everyone, but if you'd like to read the entire credits list in its original order,
that's available too
. Click on the voice talent and writers names to go to their pages here on Spook Central.
VOICE TALENT
Bill Murray
Dan Aykroyd
Harold Ramis
Ernie Hudson
Annie Potts
William Atherton
Alyssa Milano
Brian Doyle-Murray
Joel Murray
Max von Sydow
Erin Gray
Andre Sogliuzzo (realistic version only)
Fred Tatasciore
Keith Fergusen
Vanessa Marshall
Troy Baker
Travis Willingham
Colleen Clinkenbeard
R. Bruce Elliot
Christopher Sabat
Yuri Lowenthal (realistic version only)
Jason Liebrecht

MOTION CAPTURE PERFORMERS
Donovan Stinson
Peter Benson
Julian Paul
Santo Lombardo
Debbie Timuss
Cailin Stadnyk

WRITERS
Dan Aykroyd
Harold Ramis
John Zuur Platten
Flint Dille
Patrick Hegarty
John Melchior (stylized version only)
Recognition Of An Uncredited Artist
- One person who was NOT credited in the game, but should have been, is "Dapper" Dan Schoening. Ghostbusters on the Wii and PlayStation 2 (and later PlayStation Portable) uses a stylized take on the famed characters instead of trying to replicate the look of the realistic versions of the game. That style was inspired
by the work
of an independent artist by the name of "Dapper" Dan Schoening. Dan Borth, the CEO of Red Fly Studio, has stated that when his team was first approached to do Ghostbusters, Vivendi/Sierra (the game's publisher at the time) gave them a large group of concept and fan art to go through, which included Dan Schoening's work. Later Mr. Borth was contacted by Mr. Schoening, and being an artist himself, understood his position and also wanted to make things right - since no one informed Red Fly who created the concept pieces. An agreement was reached that included money and an on-screen credit. Although he was 100% guaranteed an on-screen credit, the game was released with Dan Schoening's name nowhere to be found - not even as a Special Thanks. This infuriated him enough to
post a message to his blog
about the matter, which was then picked up by several of the top gaming sites. In response, Red Fly put up
an apology to Dan
on their blog. Then Mr. Borth felt the ill-advised need to "defend" himself in a
written response
to gaming site Kombo. Luckily for all involved, that didn't escalate things any further. (additional sources:
True Game Headz
,
Proton Charging
,
Destructoid
)
Now looking back over the list of people who WERE credited in the game, who do you NOT see on that list? Gene Wilder. Now that
long-forgotten rumor
can finally be put to rest.
It has been said that Max von Sydow (best known as Father Merrin in The Exorcist) is the voice of Vigo in the game. The extra Vigo quote on the PS2 version ("This isn't Ghostbusters. This is The Exorcist!") lends credence to this. Chris from Proton Charging
theorized that he might actually be the voice of Vigo in Ghostbusters II
, as well. We've all assumed that Wilhelm von Homburg, who played Vigo on-screen, was also his voice. However, if you remember your Ghostbusters history, you'd know that in the first film we saw Slavitza Jovan on-screen as Gozer, but the voice we heard belonged to an uncredited Paddi Edwards (reminiscent of Mercedes McCambridge's vocal performance in The Exorcist, coincidentally). So it's entirely possible that Wilhelm was Vigo on-screen, and Max was uncredited as Vigo's voice. The only ones who'd know for sure would be Ivan Reitman, Max, and Wilhelm. Ivan and Max are still alive, but sadly Wilhelm passed away a few years ago. So if anyone ever meets Ivan or Max, be sure to ask them who provided Vigo's voice in Ghostbusters II.
Besides Bill and Brian, we also have a third Murray brother in the cast, Joel Murray. The same one who was in the audience and asked Sigourney Weaver a question on the
Ghostbusters II episode of Oprah
back in 1989. According to IMDB, this is the third time the three have worked together. They previously paired up in Scrooged (1988) and the short-lived Murray Brothers golf series The Sweet Spot (2002).
The other big names in the voice cast include Erin Gray (Silver Spoons, Buck Rogers) and Keith Fergusen (Bloo from Foster's Home For Imaginary Friends). Most of the additional voice cast are Texas-based voice artists who've done lots of Anime dubs for Funimation. Both Funimation and Terminal Reality are headquartered in Texas. Oh, yeah, Flint Dille, who was a writer and story editor for the original G.I. Joe and Transformers series back in the 1980s, had a hand in writing the game. Cool!
2 comments
Wow, Gene Wilder and Joel Murray were in the game?
What were their parts?
Sep. 4, 2018 @ 19:41
Hi Jim
As stated in this 9 year old post, Gene Wilder was not in the game. That was an old rumor I was debunking.
Joel Murray was in the game, but I don't know which character he voiced.
– Paul
Sep. 5, 2018 @ 14:13
Leave a comment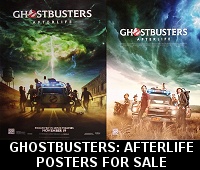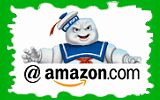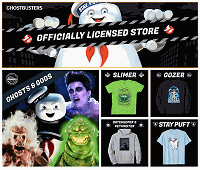 Please be aware that as an Amazon Associate, I earn a very tiny commission from purchases made though the Amazon links on this site.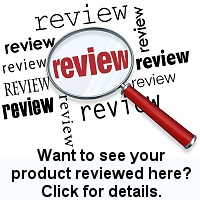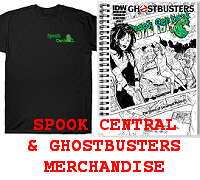 (
MY COMPARISON REVIEW
)
(
AVOID SHIPPINGEASY/STAMPS.COM
)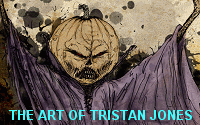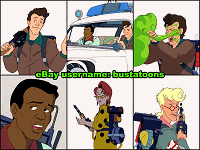 U.S. eBay (Ghostbusters stuff)
U.K. eBay (Ghostbusters stuff)