Well, the Ghostbusters busiest time of year is upon us again. It's been rather busy for me, too, but not for a few others who've chosen to honor the holiday in their own Ghostbusters-themed way.
"Dapper" Dan Schoening (if you don't know the name, you should know his work) posted a 13 Days of Hallowe'en series of
thirteen new pieces of Ghostbusters artwork
to his DeviantArt page. The new pieces include characters from the new video game (Azetlor, Ivo Shandor, Spider Witch, Snot Hag, Chef Sargossa), Ghostbusters II (Janosz Poha), The Real Ghostbusters (Boogaloo from "The Halloween Door:, Jack Higgins from "Sea Fright", and Watt from "Mrs. Roger's Neighborhood"), and his own version of the four undead Ghostbusters (not the Peoplebusters from RGB, but his own creations - complete with Winston, who didn't get a Peoplebuster version in RGB).
Shawn over on the Branded in the 80s blog has just concluded his
31 Days of Monsters
series, in which he counted down thirty-one of his favorite monsters from The Real Ghostbusters by posting animation cels of them from
his personal collection
. Sure you'll see many familar monsters, but there's quite a lot that you probably won't remember at all.
The well-known band Hoobastank has just recorded a cover of "Ghostbusters", complete with a humorous
music video
, which features many nods to Ghostbusters and The Real Ghostbusters. The song and video isn't for any upcoming project, and appears to have been done solely for fun - just because they love Ghostbusters and their fans. That's cool.
No feedback yet
Leave a comment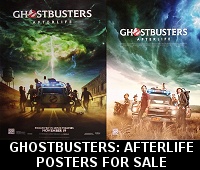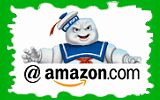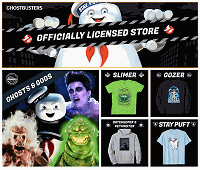 Please be aware that as an Amazon Associate, I earn a very tiny commission from purchases made though the Amazon links on this site.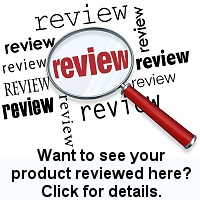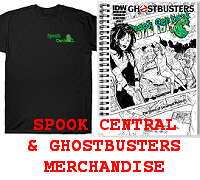 (
MY COMPARISON REVIEW
)
(
AVOID SHIPPINGEASY/STAMPS.COM
)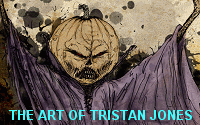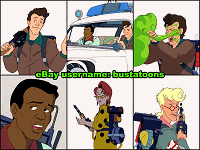 U.S. eBay (Ghostbusters stuff)
U.K. eBay (Ghostbusters stuff)