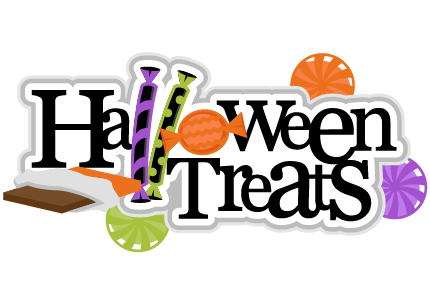 For the past few years, Spook Central presented a
Halloween treat
to the community in the form of a special eBook PDF. It was never intended to be a regular tradition, but it's turned out to be that way. Whether it stays that way...who knows.
This year, Spook Central continues the new tradition with TWO eBooks. The first one is something small, and not of any consequence, but it's here for you anyway. On the
Ghostbusters Books page
is the Ghostbusters Theatrical Program Book (it's the first item on the page). This 8.5x11 color program book/booklet, printed on hard card stock, was given out to audience members at premiere theatrical showings of "Ghostbusters" back in 1984. It features the title logo across the front cover; the full credits across the two inside pages; and the Columbia Pictures logo, title logo, and credits block on the back cover. If you want to buy the original, for your Ghostbusters or movie memorabilia collection, I
currently have it up for sale on eBay
.
The second Halloween treat is a MAJOR addition to the site and is an absolute rarity:
the Ghostbusters II August 5, 1988 script draft
!!! This draft is wildly different than the final film. There is no Slimer, Dana, Janosz, River of Slime, Vigo painting, or Ghost Jogger. New characters Lane Walker and Jalmar Litvinov would, in essence, become Dana and Janosz later on. Instead of the Vigo painting, the vessel of evil is a religious Icon triptych held by Jalmar. Vigo, who's Russian here, commandeers the Statue of Liberty and chases the Ghostbusters through the city streets at the film's climax. Oscar is possessed by Vigo and moves like an adult with an adult's gaze. The vehicle which we know as "Ecto-1A" is referred to as "Ecto-1". And that's just the tip of the iceberg of the differences in this draft. It truly feels like an alternate universe - but without the turtles. Major thanks to Matthew Jordan for helping me clean up the scanned pages. (Side note, the Ghostbusters II 11/27/1988 draft was not ready at press time and will be uploaded at a later date.)
If you're truly a Ghostbusters or movie memorabilia collector, you can buy the ORIGINAL PRODUCTION-USED copies of the August 5th and November 27th, 1988 scripts from my personal collection. Both come with COAs from Tim Lawrence, creature shop supervisor. I have them both up on eBay, but U.S. collectors can buy them now through PayPal using the links below. International buyers either need to buy through eBay or
e-mail me
with your address so I can look up shipping costs. There are reserves on eBay ($550 for 8/5, $400 for 11/27), so buying through PayPal would be preferable for both of us.
PRICES INCLUDE U.S. SHIPPING, BUT NOT INTERNATIONAL SHIPPING
$550 - Ghostbusters II August 5, 1988 Original Production-Used Movie Script (
photos
) -
PayPal (U.S. Only)
,
eBay
$400 - Ghostbusters II Nov. 27, 1988 Original Production-Used Movie Script (
photos
) -
PayPal (U.S. Only)
,
eBay
I may, eventually, sell the rest of my Ghostbusters movie and TV scripts, but for now, only the two original production-used Ghostbusters II movie scripts are being sold. I'm selling my scripts because I *really* need the money. Money has been very tight since my father passed away earlier this year.
Anyway, a THIRD Halloween eBook treat is available if you
visit my new second site/blog
. The premiere post on that site will treat you to the
Beetlejuice: Beginner's Guide To Seeing Ghosts theatrical promo booklet
. This new site/blog will also be the home to a whole series of non-Ghostbusters Filming Locations/Shot On Site articles. If you enjoyed
Spook Central Shot On Site articles
, you might want to stay tuned to my other site for more of the same.
Finally, here are the winners of
Spook Central's Halloween Ghostbusters 30th Anniversary Blu-Ray Raffle
:
* Kevin H., Salem MA
* Sean B., Phoenix AZ
* Steven L., Los Angeles CA
* Laura S., New Orleans, LA
* Katie M., New York, NY
---
For the complete list of Spook Central's Halloween Treat posts from years past,
click here
. Thanks to
Miss Kate
for the "Halloween Treat" title banner that appears at the top of this post.
No feedback yet
Leave a comment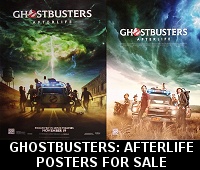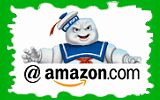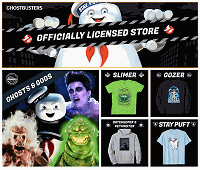 Please be aware that as an Amazon Associate, I earn a very tiny commission from purchases made though the Amazon links on this site.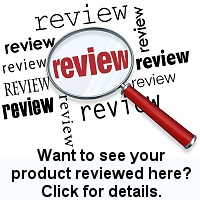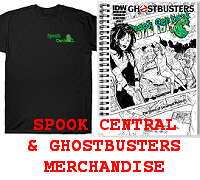 (
MY COMPARISON REVIEW
)
(
AVOID SHIPPINGEASY/STAMPS.COM
)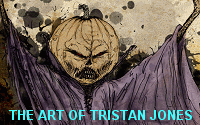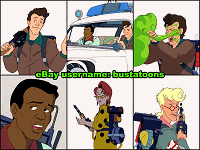 U.S. eBay (Ghostbusters stuff)
U.K. eBay (Ghostbusters stuff)