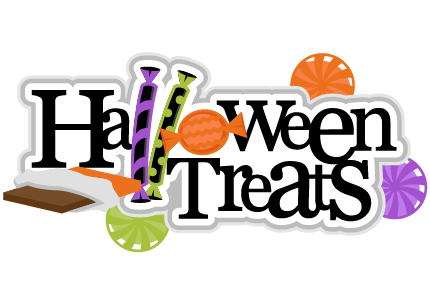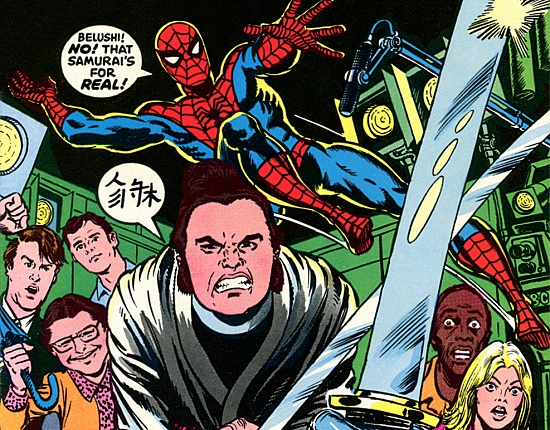 This year's Halloween Treat is really special because it's not, specifically, Ghostbusters-related. It does feature two stars of Ghostbusters: Dan Aykroyd and Bill Murray.
Thirty-seven years ago, long before there was a Marvel Cinematic Universe where everyone was teaming up with everyone else, there was a comic book series titled "Marvel Team-Up". As you would expect from that name, it featured collaborations between different characters in the Marvel canon. What you wouldn't expect, however, is that
issue #74
featured Marvel regular, Spider-Man, teaming up with Saturday Night Live's Not-Ready-For-Primetime-Players. Yeah, Peter Parker and Mary Jane shared the stage with Dan Aykroyd, John Belushi, Jane Curtin, Garrett Morris, Bill Murray, Laraine Newman, Gilda Radner, and Saturday Night Live creator Lorne Michaels. Oh, and Stan Lee even makes his usual cameo appearance, long before that would be his usual thing.
I, honestly, have no idea what prompted this rather unusual cross-over. Saturday Night Live was three-years-old at the time and was pretty popular, but it would be another five months before they would spoof superheroes with the now-classic
Superhero Party sketch
(aired on March 17, 1979 with host Margot Kidder). I guess the folks at Marvel were just big SNL fans.
Sadly, this issue has never been published again since October 1978. When Marvel reprinted Marvel Team-Up issues #52 through #75 in
Essential Marvel Team-Up, Vol. 3
(ISBN 978-0785130680),
it was not included
because they don't own the rights to the Saturday Night Live property, and either NBC didn't want to play ball, or there were issues with the likeness rights of the individual actors. What ever the case may be, I carefully scanned in my personal copy, and I'm sharing it so everyone can enjoy this classic craziness. Super big thanks to Matthew Jordan for cleaning-up the pages so they look even better than the actual 37-year-old book. Click on the cover to download the PDF.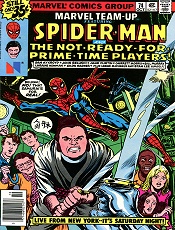 (10.6 Mb)
For more Halloween Treats, check out my other site/blog, where you can find the
movie scripts for Who Shot (Framed) Roger Rabbit and the Full Moon Pictures classic Arcade
. For more on this issue, besides the sites I linked to throughout this post, also check out
iFanboy
and
Brian's Comics
.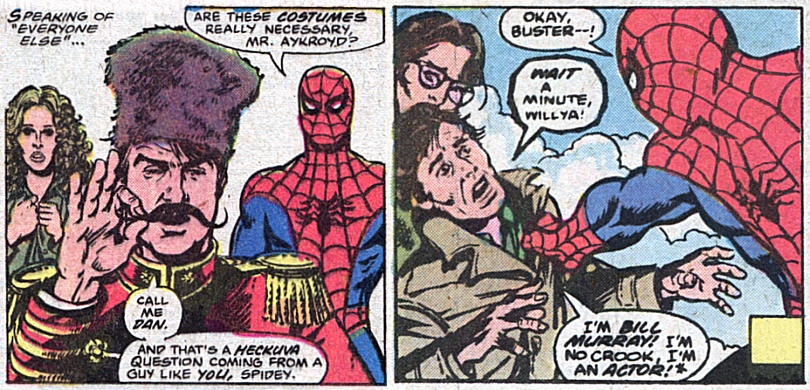 ---
For the complete list of Spook Central's Halloween Treat posts from years past,
click here
. Thanks to
Miss Kate
for the "Halloween Treat" title banner that appears at the top of this post.
No feedback yet
Leave a comment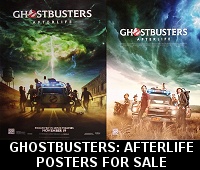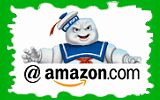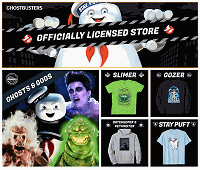 Please be aware that as an Amazon Associate, I earn a very tiny commission from purchases made though the Amazon links on this site.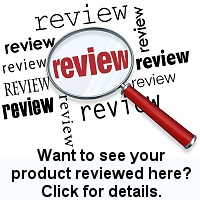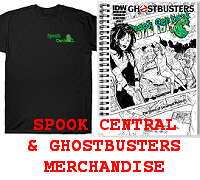 (
MY COMPARISON REVIEW
)
(
AVOID SHIPPINGEASY/STAMPS.COM
)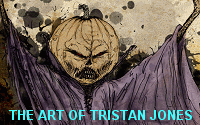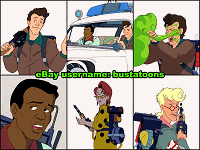 U.S. eBay (Ghostbusters stuff)
U.K. eBay (Ghostbusters stuff)