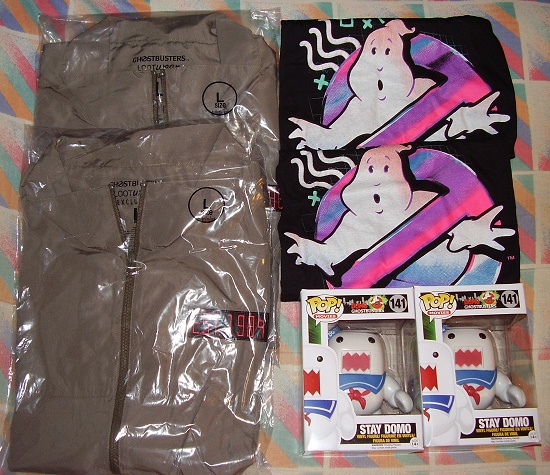 If you've been following the
Spook Central Facebook page
- and if you're not, why? - you'd know that last month
Loot Crate
, the subscription box service that provides monthly boxes of geek and gaming related merchandise, had
lots of exclusive Ghostbusters items
. The kind folks at Loot Crate sent me a few of the items, which I will document in this "unboxing" article.
It should be noted that because of the nature of the subscription-based service, none of the exclusives are available for sale anymore. You had until October 19th to order them from Loot Crate, after which, you missed your chance. If you want them now, you'll have to go the
eBay route
and pay much more for them. See, now you know why you should be following the
Spook Central Facebook page
. That's where we post all of the latest news :-) This here website is for the reviews and long-form articles. A place for everything and everything in its place.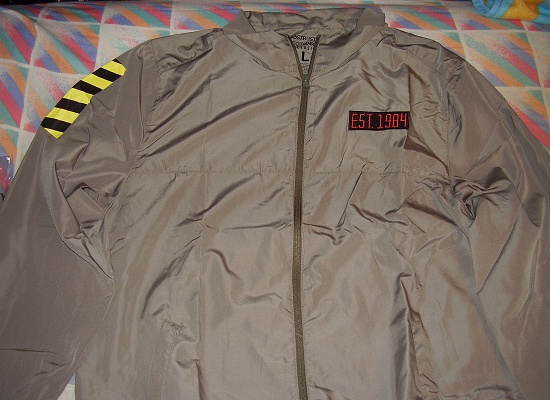 Anyway, first out of the box is the
Loot Crate Exclusive Ghostbusters Windbreaker
(Loot Wear - $14.99). "This windbreaker was designed to evoke the classic Ghostbusters uniform, including a patch inspired by their ghost trap." A windbreaker is a thin jacket, which makes it unsuitable for New York weather at this time of year, but perfect for April and May when the temperatures start rising. This is actually my first Ghostbusters jacket, and DAMN is it cool! The front is similar to the classic Ghostbusters jumpsuit, complete with "name patch", which reads "EST. 1984".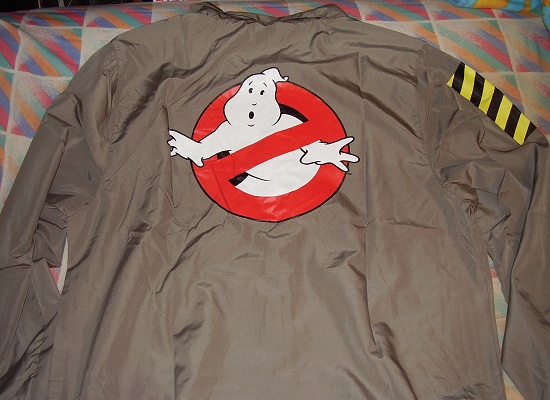 The reverse side features the No Ghost logo dead center, and there is some "ghost trap" caution striping on the right bicep.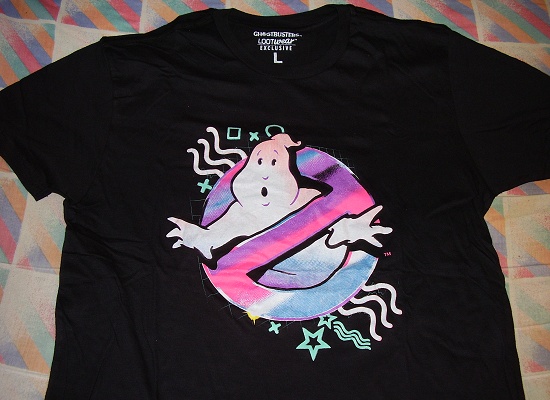 Next is the
Loot Crate Exclusive Ghostbusters Logo T-Shirt
(Loot Crate - $15.99). T-shirts featuring the No Ghost logo are the most prevalent of Ghostbusters merchandise, dating back to 1984 when the movie was originally released. Heck, they were
seen in the movie itself
! Most of the time, the classic logo on black is the best because when ever some company tries to get "creative", it usually results in one ugly shirt. This is an exception. Not only does it have that cool "rainbow prism" look to it (reminiscent of
The Real Ghostbusters cereal hologram t-shirt
), but it also pays homage to Peter's not-so-scientific ESP Zener test. It IS a star!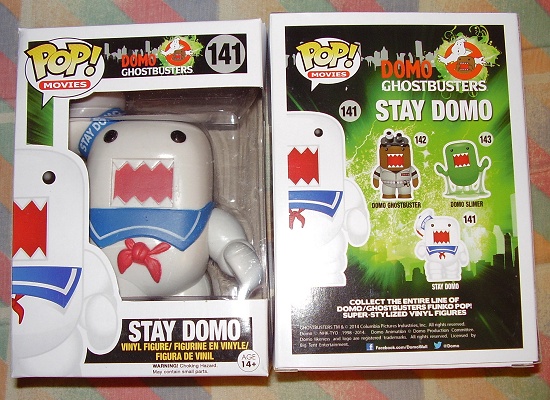 Finally, there's the
Funko POP Stay Domo Vinyl Figurine
. This is my first Funky POP figurine, and what better first than this crazy, hungry-looking marshmallow man.
Domo
is the official mascot of Japan's public broadcaster NHK, and he has "crossed over" with several Ghostbusters and pop culture properties. Because this item is not a Loot Crate exclusive, you can
buy it on Amazon
. Complete the set by buying the
Slimer Domo
and
Ghostbuster Domo
vinyl figurines, too.
No feedback yet
Leave a comment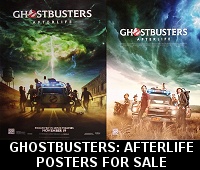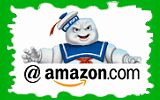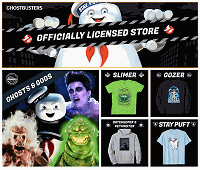 Please be aware that as an Amazon Associate, I earn a very tiny commission from purchases made though the Amazon links on this site.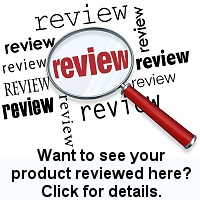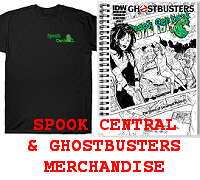 (
MY COMPARISON REVIEW
)
(
AVOID SHIPPINGEASY/STAMPS.COM
)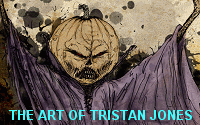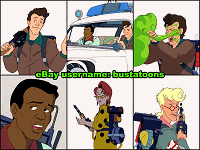 U.S. eBay (Ghostbusters stuff)
U.K. eBay (Ghostbusters stuff)