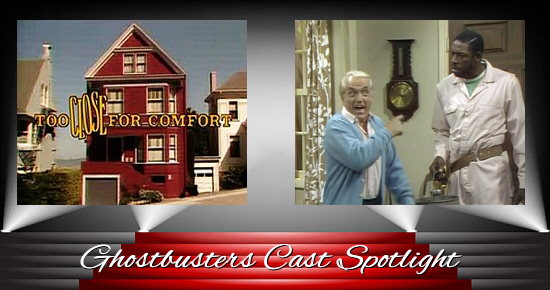 Welcome to Spook Central's special "Summer of Spotlight" event. Throughout the Summer, I'll be posting Ghostbusters Cast Spotlight entries every Wednesday at Noon (Eastern).
Click here to view the current schedule
. Each entry in this series will showcase a cast member of the Ghostbusters franchise - Ghostbusters 1 & 2, The Real Ghostbusters, Slimer!, Extreme Ghostbusters, Ghostbusters: The Video Game, and maybe even Ghostbusters 2016 - in a role that you may not be familiar with. Maybe it will be from a long-forgotten movie, a television appearance before they were a Buster, or some really weird bit part that I'm sure they no longer include on their resume! There is a
HUGE SPOILER WARNING
if you read this article, as I am highly likely to go into plot details.
Too Close for Comfort
is an American sitcom that aired on ABC from November 11, 1980, to May 5, 1983, and in first-run syndication from April 7, 1984, to February 7, 1987. Cartoonist Henry Rush (Ted Knight) and his photographer wife Muriel (Nancy Dussault) own a Victorian house that also doubles as an apartment building in San Francisco. Living with them are their two daughters, 21 year old brunette Jackie (Deborah Van Valkenburgh) and 18 year old blond Sara (Lydia Cornell). When the downstairs tenant dies, the girls decide to move out of their parent's apartment and take over his old place. However, the girls still must contend with Henry, who not only is a bit overprotective, but very conservative as well. Also adding to the confusion is Sarah's shy and somewhat goofy friend Monroe (Jim J. Bullock), a character who would eventually become the "star" of the show.
In the season 1 episode "The Bag Lady" (
November 18, 1980
), Henry and Muriel hire two ex-convicts to repair a damaged wall in their kitchen. Meanwhile, Jackie was tasked to deposit a large sum of money for her work at the bank. When the bank closes before she gets there, Jackie had to take the cash home. As a result, Henry tries to hide the cash, not wanting the ex-cons to spot it. Ernie appears as Sam Morton, one of the ex-convicts.
Ernie mentioned this episode in an
online chat he participated in with fans on April 5, 1999
.
I did a show with Ted Knight called "Too Close For Comfort," I had a line on it "Holy Mahalia!" I had the hardest time with that, it made no sense. We worked on that, but I've learned that a lot of times you can help the project and the show get to a better place by contributing positively than just assuming that they only want the negative and bring in all your baggage. It gets better.
Here's that line...
Ernie isn't the only Ghostbusters actor to appear on
Too Close for Comfort
. Paddi Edwards, who was the uncredited voice of Gozer in
Ghostbusters
appears as Dr. Connelly in the Season 2 episode "When The Bough Breaks" (December 15, 1981). A pregnancy scare during the Rush's surprise 25th anniversary party leads to Muriel's obstrician paying her a house call.
Earl Boen, who was a guest voice in the Extreme Ghostbusters episode "Casting The Runes", but is best known for playing Dr. Silberman in the
Terminator
franchise, played heterosexual hairdresser Buck Brillstein in the Season 3 episode "The Luck of the Iris" (October 28, 1982). In the episode, Henry moves in with his mother-in-law Iris due to his son having contracted chicken pox, which Henry never had and could be fatal if he gets later in life. While in Iris' condo, Henry proceeds to sabotage her date with Buck.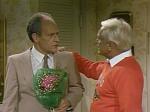 Season 1
and
Season 2
are available on DVD, though both sets are long out-of-print. None of the further seasons are available.
No feedback yet
Leave a comment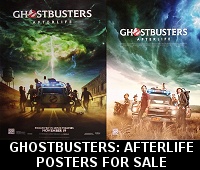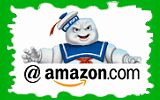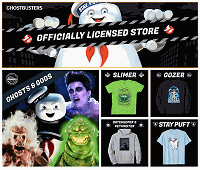 Please be aware that as an Amazon Associate, I earn a very tiny commission from purchases made though the Amazon links on this site.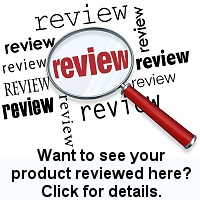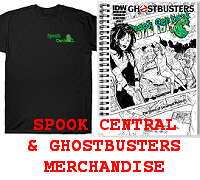 (
MY COMPARISON REVIEW
)
(
AVOID SHIPPINGEASY/STAMPS.COM
)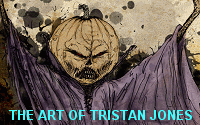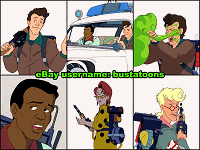 U.S. eBay (Ghostbusters stuff)
U.K. eBay (Ghostbusters stuff)