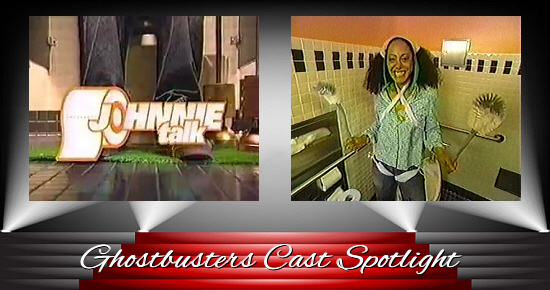 Welcome to Spook Central's special "Summer of Spotlight" event. Throughout the Summer, I'll be posting Ghostbusters Cast Spotlight entries every Wednesday at Noon (Eastern).
Click here to view the current schedule
. Each entry in this series will showcase a cast member of the Ghostbusters franchise - Ghostbusters 1 & 2, The Real Ghostbusters, Slimer!, Extreme Ghostbusters, Ghostbusters: The Video Game, and maybe even Ghostbusters 2016 - in a role that you may not be familiar with. Maybe it will be from a long-forgotten movie, a television appearance before they were a Buster, or some really weird bit part that I'm sure they no longer include on their resume! There is a
HUGE SPOILER WARNING
if you read this article, as I am highly likely to go into plot details.
Johnnie Talk
was a five minute-long show that aired interstitially between regular programming on the NickToons cable channel in 2003, featuring interviews with actors and artists who worked on various shows seen on any of the Nickelodeon channels. It was hosted by an unseen individual named Johnnie, who conducted his interviews in the bathroom at the Nickelodeon Animation Studios, and gave each guest various challenges such as "Name That Nicktoon", "Guess How Many Tiles," and "Decorate That Plunger". Some of the voice actors that worked on
The Real Ghostbusters
and
Extreme Ghostbusters
were amongst those interviewed by Johnnie. Do note that the various segments of each interview wouldn't always air at the same time, so the videos below may or may not include the entire interviews.
Here we see Charlie Adler, who voiced Rafael in
Slimer!
.

Next up is Cree Summer, voice of Chilly Cooper in
Slimer!
.

Hey, look! It's the second Janine, Kath Soucie.

Rob Paulsen, "Robbie Baby" to his friends, was a
The Real Ghostbusters/Slimer!
guest voice.

Finally, here's our dear, sweet Tara Strong, who was the voice of Kylie Griffin in
Extreme Ghostbusters
back when she was going by her maiden name, Tara Charendoff.

No feedback yet
Leave a comment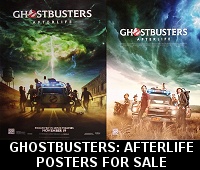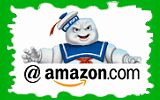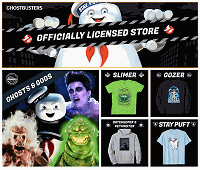 Please be aware that as an Amazon Associate, I earn a very tiny commission from purchases made though the Amazon links on this site.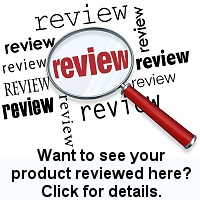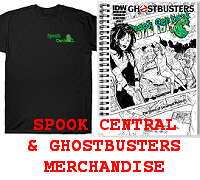 (
MY COMPARISON REVIEW
)
(
AVOID SHIPPINGEASY/STAMPS.COM
)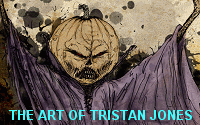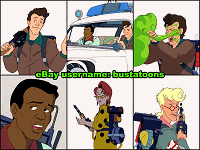 U.S. eBay (Ghostbusters stuff)
U.K. eBay (Ghostbusters stuff)