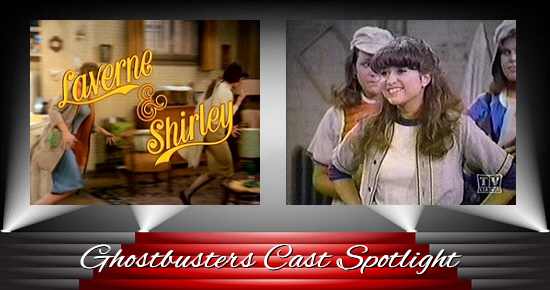 Welcome to Spook Central's special "Summer of Spotlight" event. Throughout the Summer, I'll be posting Ghostbusters Cast Spotlight entries every Wednesday at Noon (Eastern).
Click here to view the current schedule
. Each entry in this series will showcase a cast member of the Ghostbusters franchise - Ghostbusters 1 & 2, The Real Ghostbusters, Slimer!, Extreme Ghostbusters, Ghostbusters: The Video Game, and maybe even Ghostbusters 2016 - in a role that you may not be familiar with. Maybe it will be from a long-forgotten movie, a television appearance before they were a Buster, or some really weird bit part that I'm sure they no longer include on their resume! There is a
HUGE SPOILER WARNING
if you read this article, as I am highly likely to go into plot details.
In the world of Ghostbusters, Elizabeth "E.G." Daily was a guest voice in the
Extreme Ghostbusters
episode "The Unseen". However, she is a multi-faceted woman whose career covers many fronts. Under her common moniker of
E.G. Daily
, she has given voice to Tommy Pickles on
Rugrats
and Buttercup on the original
The Powerpuff Girls
, amongst
many other vocal roles
. Under the name Elizabeth Daily, she did live-action work in the 1980s, including playing Pee-Wee's love interest
Dottie in Pee-Wee's Big Adventure
,
Baby Doll in Streets of Fire
(co-starring Rick Moranis), Loryn in
Valley Girl
(where she has a topless scene, for those who are interested in such things), and rocking out as herself in
Better Off Dead
. Yeah, in addition to the voice and live acting, she also released a lot of music over the past 30 years. She has
music videos
, a
song in the '80s classic Summer School
(which features a young Richard Steven Horvitz - a well-known voice artist himself), and she even appeared on
The Voice
in 2012.
Young 18-year-old Elizabeth's first television acting role was as Rita in the
Laverne & Shirley
Season 5 episode
"Bad Girls" (November 8, 1979). Rita is the new leader of Laverne & Shirley's old club, The Angora Debs. Our leads are not happy that under Rita's leadership, the group has progressed from revelry to robbery.

No feedback yet
Leave a comment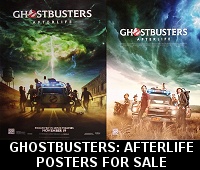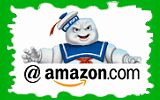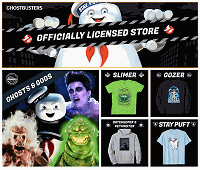 Please be aware that as an Amazon Associate, I earn a very tiny commission from purchases made though the Amazon links on this site.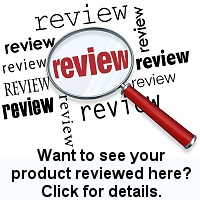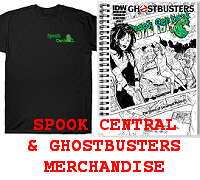 (
MY COMPARISON REVIEW
)
(
AVOID SHIPPINGEASY/STAMPS.COM
)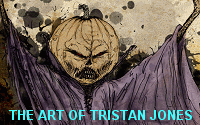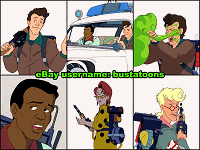 U.S. eBay (Ghostbusters stuff)
U.K. eBay (Ghostbusters stuff)