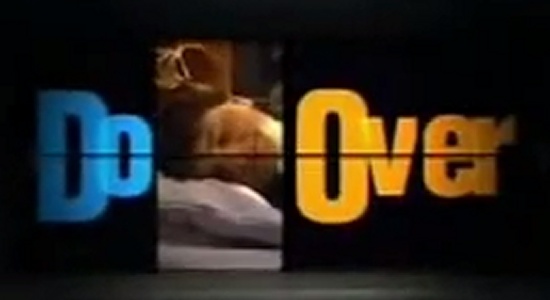 Most Ghostbusters references are short bits that can best be encapsulated with a small video clip, as evidenced by
Spook Central's collection of Ghostbusters reference videos on Critical Commons
. However, sometimes there's a reference for which a small clip won't do it justice. It is for these types of references that I have this reoccurring feature here at Spook Central, the Ghostbusters Reference Review.
This whole fascination with '80s nostalgia didn't start recently with
Stranger Things
, which has an official Ghostbusters reference in
Season 2
that I will cover at a later date. Just as the new Millennium dawned, people were yearning for the good old days of the decade of excess. One of the first television series to capitalize on this was
Do Over
.
Airing in the Fall of 2002 on the WB network, and lasting a mere 15 episodes (with 4 more unaired),
Do Over
was kind of a reverse
13 Going On 30
, only made two years before that movie came out. It goes through with the idea that all of us have had at one point in our lives: What if you could go back to some earlier point in your life with the knowledge you gained later in life. After enduring a jolt to the head from defibrillator paddles, a depressed paper salesman named Joel Larsen is sent back 20 years into his fifteen-year-old body, where he is given a second chance at life to do everything he never allowed himself to do the first time around, including helping out his drug addict sister from going down a bad road and saving his parents' marriage. Joel quickly adjusts to his new status as a teen, now with knowledge of the future, and lives his days trying to do the best he can to improve his life in the present, as well as in the future.
In the seventh episode of the series, which was the obligatory Halloween episode (entitled "Halloween Kiss", aired on October 31, 2002), Joel decides to dress up as a ghostbuster. Of course, he didn't realize that his costume predated the movie, so no one knew what the heck he was supposed to be!
Do Over
is NOT available on DVD, Blu-ray, or streaming. There is literally no way to officially watch (or buy) this episode or series, other than the one-time airing sixteen years ago. Thankfully, I have a semi-decent copy, which is viewable below. It was originally uploaded to YouTube by
Rodrigo Prado
, though only the first episode (split into three parts) can still be found there. You can blame him for the poor quality (I was working with his 320x240 files), but I would just be grateful to him for preserving this show, period. I'm sure I taped this episode on VHS back in the day, but I have no clue if I still have the tape.
Under the video link is a behind the scenes photo of Josh Wise, Erin Mackey, and Penn Badgley. It was originally posted on
Erin's IMDB page
. For more information on this episode, and the series, go check out
the Internet Movie Database
and
PopOptiq
.

Watch the Full Episode (22:01, 320x240)
---
For the complete list of Spook Central's Ghostbusters Reference Review posts from years past,
check out the References category
.
No feedback yet
Leave a comment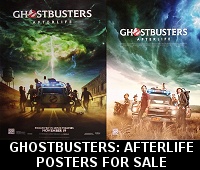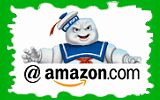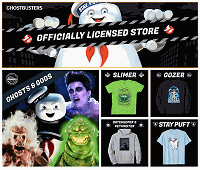 Please be aware that as an Amazon Associate, I earn a very tiny commission from purchases made though the Amazon links on this site.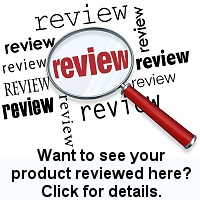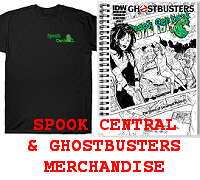 (
MY COMPARISON REVIEW
)
(
AVOID SHIPPINGEASY/STAMPS.COM
)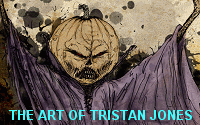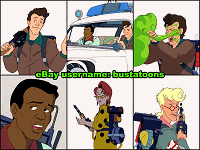 U.S. eBay (Ghostbusters stuff)
U.K. eBay (Ghostbusters stuff)