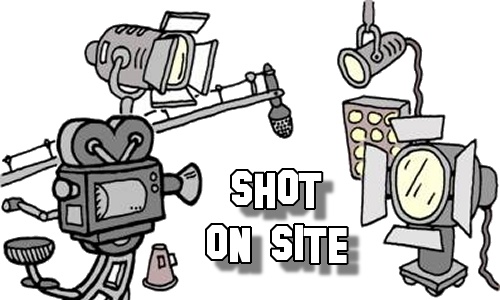 Yesterday, in the
second part of the Ghostbusters II movie rundown
, we premiered the identification of the Ecto-1A LED signboard shot (from the "We're Back" montage). Thanks to Daniel Bamford, we learned that the set of stores seen in the background (International Kennel Club, a Mexican restaurant, and Let's Go Travel) were located at 532-536
Columbus Avenue
(at West 86th Steet) in New York. That helped me to identify the location of a rare Ecto-1 behind-the-scenes photo.
A few years ago, the
Ghostbusters: The Ultimate Visual History book
came out and it was filled with some images that I had never seen before. One such photo was this one of the Ecto-1A parked across the street from a "Columbus Avenue" store.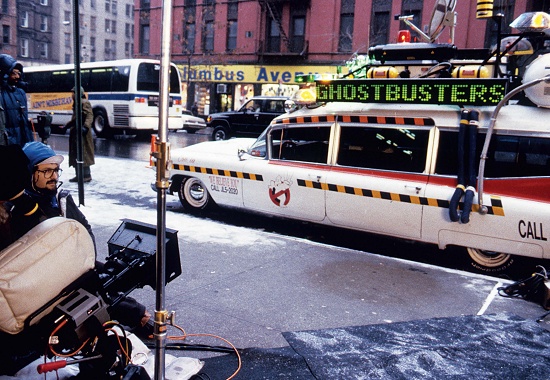 (click to enlarge)
With just a little bit of detective work, I was able to determine that the Ecto-1A is sitting diagonally across the street from Let's Go Travel. The buildings next to Let's Go Travel on West 86th Steet are what helped to solidify this for me. In the July 2011 photo below, Let's Go Travel was located in the corner spot of the red building on the left.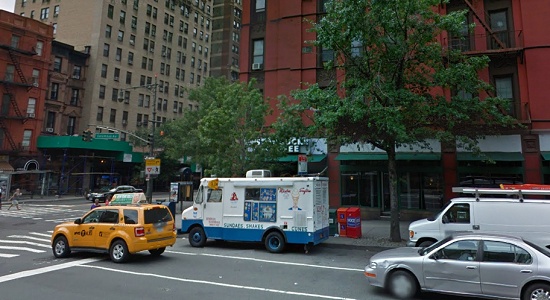 (July 2011,
Google Maps
- click to enlarge)
The red building on the right, that was behind the Ecto-1A, is 540 Columbus Avenue. You can't see it because the trees are in the way, but in the photo above, it's a Starbucks coffee shop. Thanks to
Landmark West!
, we can see that back in 1989, it was the Columbus Avenue Bazaar.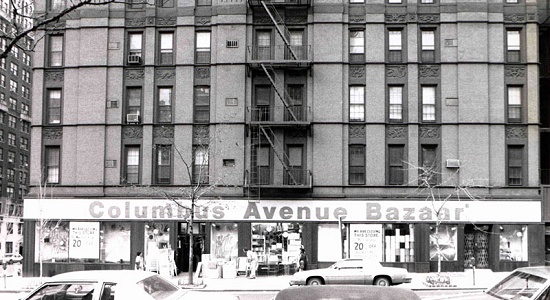 (click to enlarge)
And that's all there is to this. It's nice to finally find that photo location. Now we just have to figure out the context of the photo since it's not night time (like in the movie sign close-up) and they're clearly filming it where it is. Could this be part of a deleted scene? Only time will tell.
---
For more information about Ghostbusters filming locations, be sure to check out the
rest of Spook Central's Shot On Site articles
,
Spook Central's Filming Locations page
, and
Chris Stewart's Shot On Site articles
. Thanks Chris for letting me use your awesome title. Title graphic drawn by
Paul Kinsella
.
No feedback yet
Leave a comment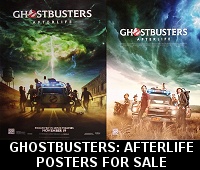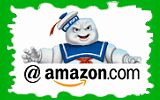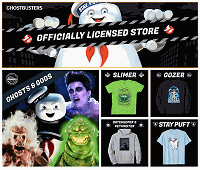 Please be aware that as an Amazon Associate, I earn a very tiny commission from purchases made though the Amazon links on this site.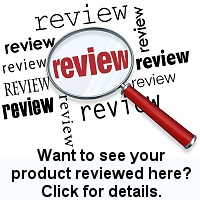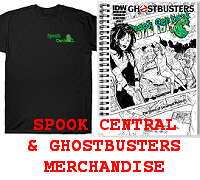 (
MY COMPARISON REVIEW
)
(
AVOID SHIPPINGEASY/STAMPS.COM
)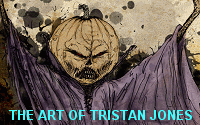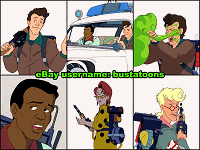 U.S. eBay (Ghostbusters stuff)
U.K. eBay (Ghostbusters stuff)