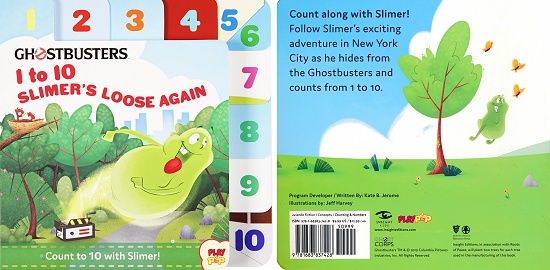 Insight Editions will release six educational PlayPop books in 2020, which introduce kids to beloved characters and films, such as Ghostbusters and E.T., while developing essential skills and concepts including first words, counting, colors, and shapes. The line begins with two titles set for release on February 4, 2020:
Ghostbusters: 1 to 10 Slimer's Loose Again
and
E.T. the Extra-Terrestrial: E.T.'s First Words
. Even though the release date is a month away, the kind folks at Insight Editions sent along copies of both books now, so I might as well do an EARLY REVIEW of them. (The E.T. review can be
found on The Corner Penthouse
.)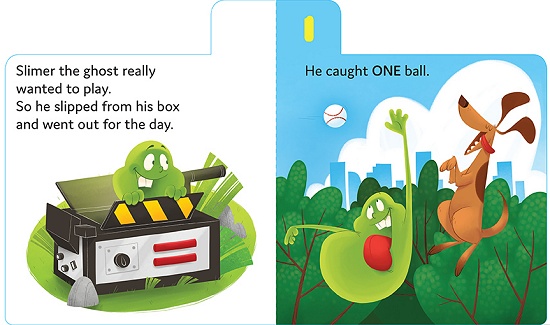 Ghostbusters: 1 to 10 Slimer's Loose Again
is an educational board book for ages "infant and up", written by Kate B. Jerome with illustrations by Jeff Harvey. (No, not
that Jeff Harvey
, wrestling fans.) The book measures 7"x7" and contains 20 die-cut pages, with numbered tabs around the top and right sides.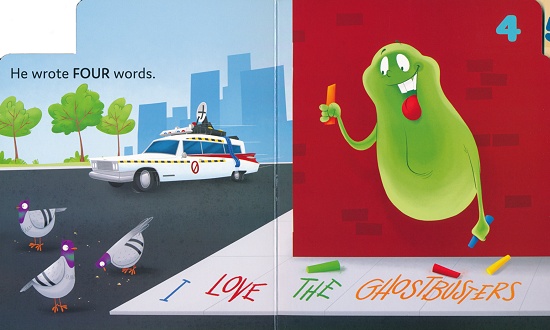 Since the book is meant for infants, the story is very simple. Slimer escapes from a ghost trap and interacts with his community in an attempt to have fun and make friends, all while helping readers learn to count from one to ten. The Ecto-1A and the Ghostbusters both make appearances on a few pages. Overall, the book plays out like an episode of
Slimer!
, with a
Casper
plot, and a cute illustrative style similar to that of the
Little Golden Books
series. Highly recommended if you have little ones you want to get hooked on Ghostbusters while they're young, or if you simply want a cute little book to display on a shelf amongst your other Ghostbusters collectibles.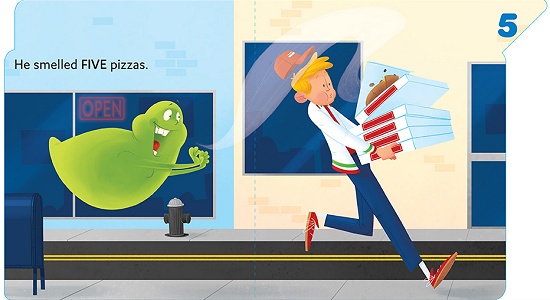 Both PopPlay books -
Ghostbusters: 1 to 10 Slimer's Loose Again
and
E.T. the Extra-Terrestrial: E.T.'s First Words
- are currently available for pre-order from Amazon.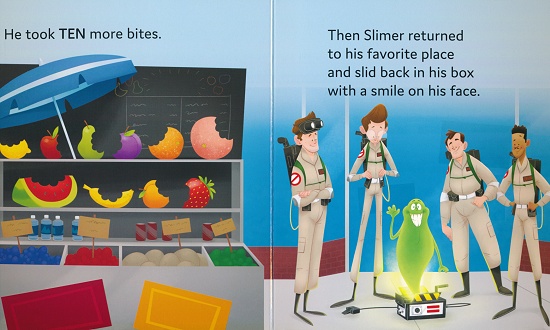 According to the press release: "In Summer 2020, the PlayPop series continues with books inspired by
Back to the Future
and Jim Henson's
Labyrinth
, and in Fall 2020, a board book based on
The Dark Crystal
and another engaging
Ghostbusters
title will be released." You can surely bet that Spook Central will review that other
Ghostbusters
PlayPop book later this year.
This item has been provided by Insight Editions for review on this site.
No feedback yet
Leave a comment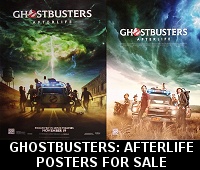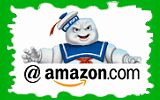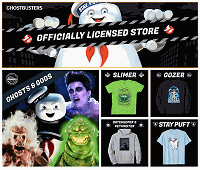 Please be aware that as an Amazon Associate, I earn a very tiny commission from purchases made though the Amazon links on this site.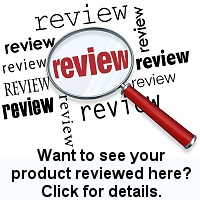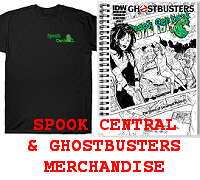 (
MY COMPARISON REVIEW
)
(
AVOID SHIPPINGEASY/STAMPS.COM
)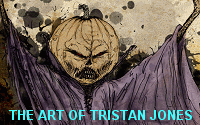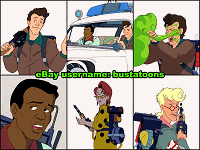 U.S. eBay (Ghostbusters stuff)
U.K. eBay (Ghostbusters stuff)