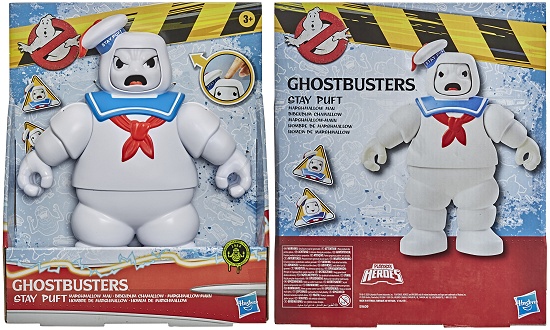 This is a good time to be an itty bitty Ghosthead. In addition to the PlayPop books
Ghostbusters: Book of Shapes
(
reviewed here
) and
Ghostbusters: 1 to 10 Slimer's Loose Again
(
reviewed here
), pre-school paranormal investigators also have Hasbro's recently released
Playskool Heroes: Stay Puft Marshmallow Man
toy to play with. Read on to find out more about it...
I first saw the
Man-E-Faces
Stay Puft at
Hasbro's Toy Fair event
a year ago.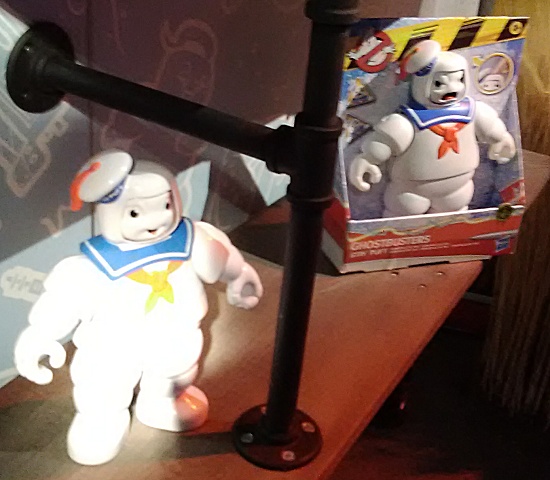 He was cute then, and he's even cuter now.
Measuring a whopping 11-inches tall and 8.5-inches wide, the big guy is perfectly sized for the small hands of kids ages 3 and up. He features articulated hands and arms, and he jiggles at the waist, but his head and legs stay put. The big selling feature of this marshmallow menace is that kids can press the button on Stay Puft's head to change his facial expression.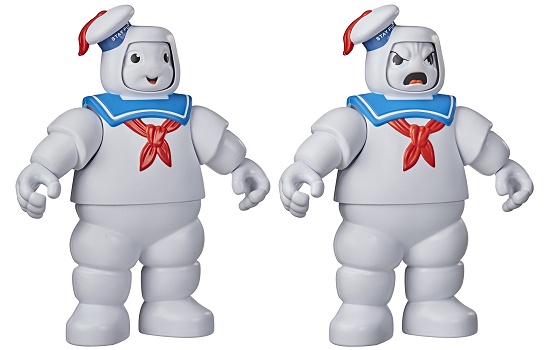 While the figure looks a little strange with a face that is separate from his head, that's the only way to get the multi-face feature to work, since Stay Puft doesn't wear a helmet like the He-Man figure that this concept was borrowed from. I can easily see little kids having tons of fun playing with this, switching back and forth between happy and angry Stay Puft; terrorizing the human Ghostbusters figures that will be released at a later date.

The sculpt is nice, with all of the classic details you'd expect, like the blue bib and "Stay Puft" cap with the red ribbon coming off of it. My only complaint is that Mr. Puft has, apparently, been on the
Ghostbusters Super Diet
. His physique is rather slim, and not the more rotund shape he's known for.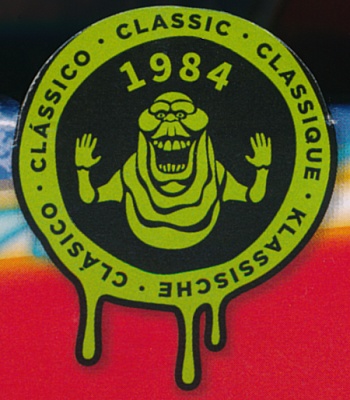 The packaging features the bright color scheme of the other
Afterlife
figures that was on display at Toy Fair, even though this is based on the original film and features the "Classic 1984" Slimer seal. (This seal is based on the "Ghostbusters Approved Merchandise" seal that first appeared back in 2019 on
Running Press' Mini PKE Meter Kit
.) The No Ghost logo in the upper left corner is the
Afterlife
version with the rivets, and the background pattern features
Afterlife
elements.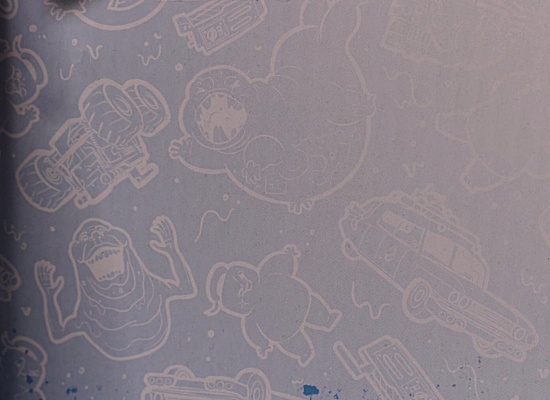 Playskool Heroes: Stay Puft Marshmallow Man
carries a MSRP of $14.99, which is a great price.
This item has been provided by Hasbro for review on this site.
No feedback yet
Leave a comment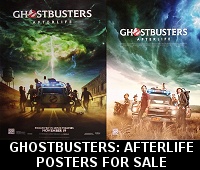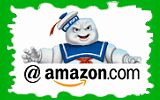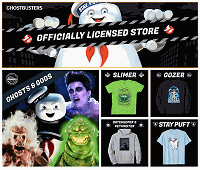 Please be aware that as an Amazon Associate, I earn a very tiny commission from purchases made though the Amazon links on this site.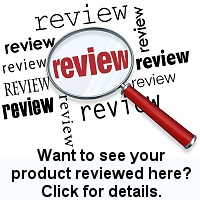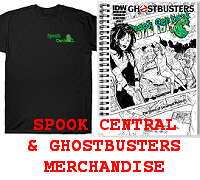 (
MY COMPARISON REVIEW
)
(
AVOID SHIPPINGEASY/STAMPS.COM
)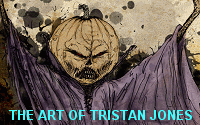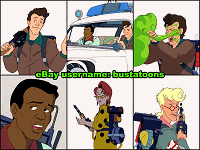 U.S. eBay (Ghostbusters stuff)
U.K. eBay (Ghostbusters stuff)