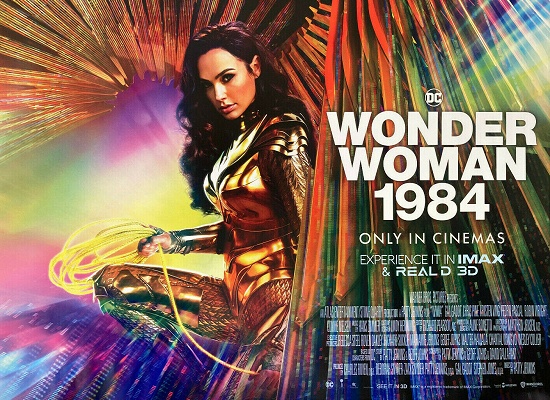 Most Ghostbusters references are short bits that can best be encapsulated with a small video clip, as evidenced by
Spook Central's collection of Ghostbusters reference videos on Critical Commons
. However, sometimes there's a reference for which a small clip won't do it justice. It is for these types of references that I have this reoccurring feature here at Spook Central, the Ghostbusters Reference Review.
I just watched and
reviewed
the
Wonder Woman 1984 (2020) 4K UHD/Blu-ray Combo Pack
. The film stars Gal Gadot as Diana Prince/Wonder Woman, Chris Pine as Steve Trevor, and
Ghostbusters (2016)'s
Kristen Wiig as Barbara Minerva/Cheetah.
Early in the film, after being stood-up for a date (as if!), Diana hails a cab. In the background, playing at the Georgetown Theater, is
Ghostbusters
and
Footloose
. (History Lesson: Although the Georgetown Theater -
1351 Wisconsin Avenue in Washington, DC
- stopped showing movies decades ago and was
turned into apartments in 2016
, the film crew brought the building back to its previous life...albeit temporary.)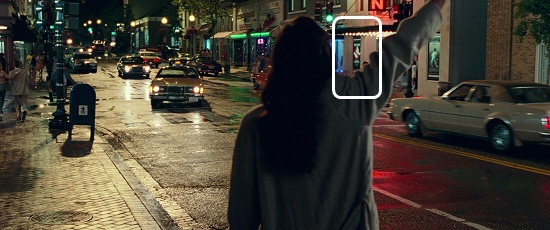 (click to see the unaltered full-size Blu-ray framegrab)
Weirdly, even though the theater is in Washington DC, it's displaying the European-style poster, with the slash in the No Ghost logo going from top-left to bottom-right.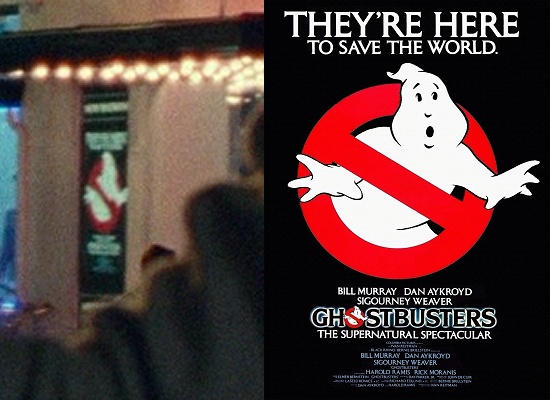 (click to see the full-size European poster, credit:
Displate
)
Eagle-eyed viewers may even notice the poster/logo earlier in the scene. It's out-of-focus in the background when the man with the rose crosses the street...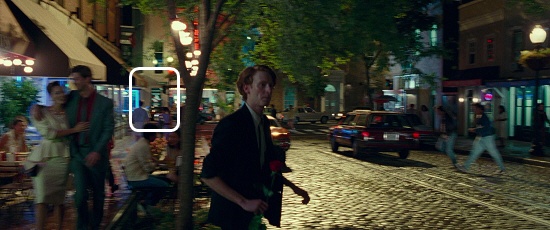 (click to see the unaltered full-size Blu-ray framegrab)
...and again when the waiter speaks to Diana at the table.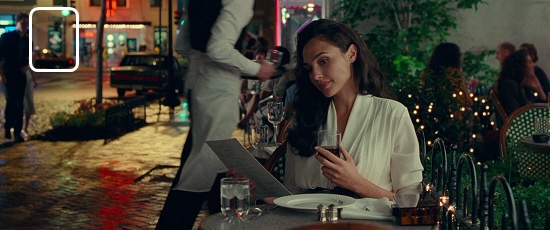 (click to see the unaltered full-size Blu-ray framegrab)
Finally, although not Ghostbusters-related, the movie also features a nice reference for us wrestling fans. A bit past the halfway point of the movie, Diana, Steve, and Barbara visit Mayan-descendant Babajide (Ravi Patel) to learn the history of the mystical wish-granting stone. Diana spies a copy of Pro Wrestling Illustrated magazine featuring Jerry Lawler on the cover. It also features a subscription label revealing Babajide's real name as Frank Patel (Ravi's father?).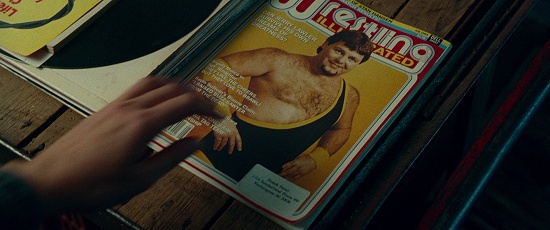 (click to see the full-size Blu-ray framegrab)
The movie prop says "July 1984" on it, but the
real July 1984 issue
featured Jimmy Valiant on its cover. The magazine shown is actually the
August 1984 issue
, as
confirmed by Lawler himself on Twitter
.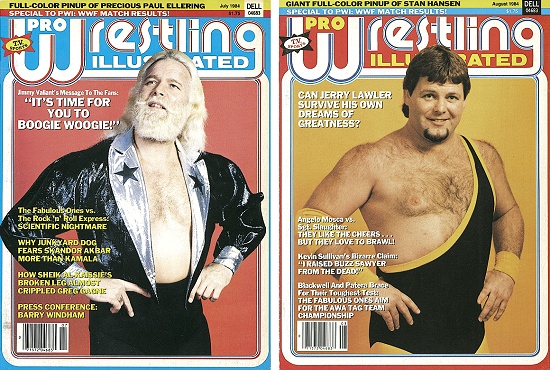 (click to see the full-size covers)
I guess the filmmakers
really
wanted to use the Lawler issue (or it was already cleared for use), but they couldn't have it conflict with the film's July 1984 setting, so they altered it.
No feedback yet
Leave a comment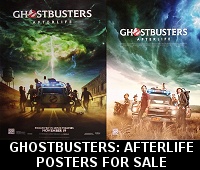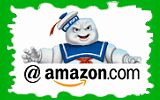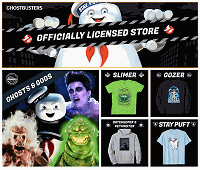 Please be aware that as an Amazon Associate, I earn a very tiny commission from purchases made though the Amazon links on this site.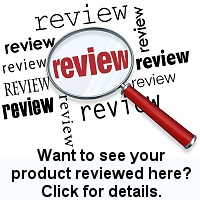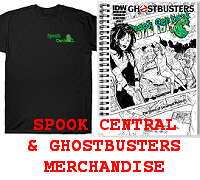 (
MY COMPARISON REVIEW
)
(
AVOID SHIPPINGEASY/STAMPS.COM
)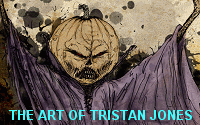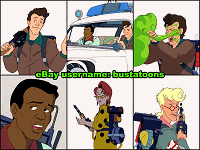 U.S. eBay (Ghostbusters stuff)
U.K. eBay (Ghostbusters stuff)