As a franchise, Ghostbusters incorporates several movies and animated television series. As such, there are hundreds of actors who have been a part of the Ghostbusters franchise. The "Career Chronicle" feature here at Spook Central looks at the career of one actor who has appeared in a Ghostbusters movie or television show. I will either explore that actor's entire career, or take a close examination at a certain period of time. Today, I will examine the early film roles of
Kurt Fuller
, who portrayed
Jack Hardemeyer in Ghostbusters II
.
Kurt Fuller started his acting career later than most. He attended UC Berkeley, where he planned to be a lawyer. However, an interest in a beautiful girl named Laura led him to take an acting class that she was in. He told
the AV Club in 2014
, "I was a terrible actor in college. Terrible! Believe me, Berkeley is not known for its acting department. [Laughs.] You don't go to Berkeley to become an actor. In fact, I don't think you go to any school to become an actor. You've just sort of got to go out there and act. But I was so bad. It was not even that people were wrong about me. They were right about me. I was terrible! But I loved it so much, and I say it to this day: I was prepared to do it for nothing my whole life, just to do it."
After graduating in 1976, Kurt immediately moved to Los Angeles with a degree in English, "which did no more for you then than it does for you now". He spent the next nine years selling real estate and performing in theater. His passion for acting lead him to do so much theater that it allowed him to figure out how to be a better actor as he went along. He told the AV Club: "And I was lucky enough to be a 'type'. Sort of a bad-guy type at the time, because I was tall and I had dark eyes. A lot of times, you don't have to be good; you just have to be the right type. And I was the right type. So without being good enough, I started figuring out how to make my way through the minefield of a script, which is what it was to me at the time, and, you know, the rest is semi-history."
It took Kurt a long time to transition from theater work to on-camera work. Kurt attributes this to the frequent panic attacks he'd get while out on auditions. He told the AV Club: "I would often have to walk around the block three or four times just to get up the guts to walk to the front door of these buildings. I can't believe I did all that, looking back. I can't emphasize the immediate panic that would set in when I had to audition. I can't believe I did it. I mean, it's crazy." Kurt was around 34-years-old when he got his first on-camera acting job, portraying a cameraman on the
Knight Rider
Season 2 episode "Speed Demons" in 1984.
It was through a friend of mine, who was working as a writer on the show, and I've never been more frightened in my life. I'm filming a news reporter -- who was played by some soap opera star at the time, I think -- and then she leaves, and I go up to the car and look at it, and the car says something to me. And my line was, "The car talks. The car talks!" And I said it just about that badly. I remember the director said to me -- and this has been said to me by that director, but also by Ivan Reitman during Ghostbusters II, which was very early on as well, when I was petrified -- "Do less than you ever thought it was possible to do." And that's been very good advice. The more I take it, the better I feel. I can overact in two seconds. [Laughs.]
He would also comment on this television appearance with, "It's the most hair I ever had on film, that's all I can tell you for sure." While his hair may have had less and less on-screen appearances over the decades, Kurt certainly has not. He would go on to achieve fame as Coroner Woody Strode in the television series
Psych
(2009-2014), and its spin-off movies; and as Zachariah in the television series
Supernatural
from 2009-2019.
While his first television appearance was in 1984, he wouldn't appear on the big screen until 1987. In fact, he was really busy in film from 1987 to 1989. During this time, he made a name for himself playing assholes and sleazeballs. Since I own nearly all of the theatrical films he made during this three year period (as listed in IMDB), I thought I'd take a look at these early roles of one of my favorite character actors.
The films are listed chronologically, then alphabetically, based on U.S. release year as per IMDB. Some clips have been edited to keep it focused on Kurt's scenes. Finally, some clips come from R-rated movies and feature language that may not be suitable for some viewers.
Tony is the director of ICS' hit television show, "The Running Man", which is hosted by Damon Killian (Richard Dawson). He helps keep the show running, even going so far as to use Deepfake technology to craft the show as Killian desires. Since the events take place in 2017, the technology legitimately existed at the time, even though it didn't actually exist 30 years earlier when the movie was filmed! At least
one
movie from the late 1980s got the future somewhat right. I'm still waiting on those flying cars and hoverboards, Mr. Gale.
It is interesting to note that other people connected to Ghostbusters appear in the film.
Rodger Bumpass
(voice of Louis Tully in
The Real Ghostbusters
) can be heard as "The Running Man" announcer Phil Hilton. That is, supposedly, him on-screen at the 53:16 mark, but it doesn't resemble the guy I saw in
National Lampoon's Class Of '86
; the VHS of which I grabbed an image from that's
now on the Ghostbusters Wiki
.
George P. Wilbur
(the Baliff in
Ghostbusters II
) is
Lieutenant Saunders
; the guy sitting next to Ben Richards (Arnold Schwarzenegger) in the opening helicopter scene.
Sven-Ole Thorsen
(a stuntman in
Ghostbusters II
) is Sven, the muscular right-hand man of Killian.
• Further Reading:
Movie Transcript
.
In 2014, Kurt told the AV Club about his experience working on the film.
What's interesting, I will say, is that I was sort of the sidekick for Richard Dawson, who was in Hogan's Heroes, and I ended up playing Colonel Klink in Auto Focus, which shows what a weird, strange world it is. But The Running Man was directed by Paul Michael Glaser, and I was really still sort of awestruck then, because it starred Arnold Schwarzenegger, it was directed by Paul Michael Glaser, who played Starsky in Starsky And Hutch, and I was working with Richard Dawson! And there I am -- again overacting! -- and Paul Michael Glaser was very nice to me, and I was again told, "Do less and less and less and less." And I still was bad! I can't believe I kept getting hired after some of these things I did! It's baffling to me. I'll go back and look at it, and I can't even watch it. I have to look through my fingers, because I just see myself acting all over the place. I don't know how I kept getting hired! I really don't.

That was a fun job, though. It was not earthshaking, but Richard Dawson would, uh, start every day with a big glass of orange juice that was only half orange juice. [Laughs.] And he would drink that all day. I think that's how he got through the movie. And he was the best thing in it! So there you go: The best thing to do, if you really want to be good, is drink vodka all day, from the second you get up to the second they say, "Cut!"
Harold Glotter is the sleazeball real estate agent, and member of Falwell's Morality Counsel, who tries to help Elvira sell the house she inherited, while also trying to help himself to Elvira's other assets. He is last seen being turned into a pig by Vincent Talbot (W. Morgan Sheppard), along with Chastity Pariah (Edie McClurg) and Calvin Cobb (Robert Benedetti). Reportedly, there is a deleted scene showing the three of them waking up naked in a pig sty.
In 2014, Kurt told the AV Club about his experience working on the film.
Oh, wow. Actually, Elvira: Mistress Of The Dark is another one where I had a nice gimmick at my audition. [Laughs.] I was playing this sort of horny realtor, Harry Glotter. I can't believe I remember his name, but I do! And in my audition, I was going to meet a client who I thought was attractive, and I had a little spray bottle of Binaca... I had rigged up this thing where I had taped Binaca to my belt, as if I had a little holster for Binaca, and I pulled out the bottle and sprayed it and put it back in my holster. Again, the room cracked up. They went wild! It was my Charo-Tums moment all over again... and I think that's how I got the role!

When I saw Cassandra Peterson, who plays Elvira, she came up and she says, "Oh, thanks for doing the movie, and thanks for being with us! I saw your tape, and I'm really looking forward to working with you!" And she left, and then I turned to whoever I was with, and I said, "Who the hell was that?" Because she looked like this very attractive San Fernando housewife. [Laughs.] Then she goes into her trailer, and she comes out as Elvira. I mean, I'm telling you, even if I told you, "One of these women in this group of five is actually Elvira, Mistress of the Dark," you wouldn't be able to tell me who it was -- if they all had great bodies and large breasts.

Again, that was a lot of fun, very silly, but that script was full of double entendres, some of which I didn't even think they could get away with! But it was hilarious! I mean, that's another movie where, if you look back it, it's sneaky funny. There's jokes layered in jokes, jokes on top of jokes, and it was written and directed by James Signorelli, who was a Saturday Night Live director. He did a lot of the Saturday Night Live spoof commercials. It's really campy, and there's a lot of fun in there. I recommend it. If you haven't seen it in a while, you should revisit it.
Gerstead is some rich guy who Landa (Denise Crosby) called to set up a helicopter rendezvous atop the Mutual Benefit Life building in Los Angeles so they can evacuate before a nuclear attack occurs in less than an hour. In the final moments of the film, Gerstead has a mental breakdown that is one of my favorite Kurt Fuller acting performances.... and I bet he had real fun with it, too.
Another actor connected to Ghostbusters appears in the film.
Earl Boen
(guest voice in
Extreme Ghostbusters: "Casting the Runes"
) is the "Drunk Man in Diner".
In 2014, Kurt told the AV Club about his experience working on the film. Kurt was still a realtor at the time, and had just sold star Anthony Edwards his first house.
How did I end up in Miracle Mile? I got an agent. I'm still very much in touch with Steve De Jarnatt, who wrote and directed Miracle Mile. But, yes, that was the way I got Miracle Mile. Boy, you're bringing it back! Anthony Edwards recommended me for it. And that was wild. I still didn't really know what I was doing. I was just faking it, and I would just throw myself into every role. You know, that movie... I have to say, maybe it's a cult classic.

It was made for four million dollars by Hemdale [Film], which no longer exists. The special effects... When I got nuked, I had two piles of pudding in my palms, and then they flashed a light and I put the pudding up to my eyes, so it looked like my eyes were oozing out through my fingers. And I had an original Swatch, which are really worth a lot of money now, and they ruined my Swatch -- I didn't care at the time, it cost 10 bucks -- by putting all this crusty stuff on it. But I miss that Swatch. I wish I had it. That was a case where I was working with somebody who encouraged me to overact. So that was an easy job. [Laughs.]
Of the eight roles being chronicled, this is the most disappointing of the bunch. Kurt appears as a nameless "Detective" who is only seen in one shot talking to the Night Clerk (Pruitt Taylor Vince) after the motel shootout. He only has one line of dialog. Even worse... it's said off-camera! What a waste of acting talent.
In 2014, Kurt told the AV Club about his experience working on the film.
Yes, I walked downstairs and said one line. [Laughs.] That's it. And I was happy to do it.
Tortoise is the nerdy celebrity host of the 4th Annual Surf Rider Competition. We are never told what kind of celebrity he is. I assume that he's a former surfer, though he seems too nerdy for that. He's heard commentating on the competition more than he's seen on-camera.
This movie was a chore to sit through at times, namely during all of the scenes where everyone is speaking surfer slang that hurt my ears to listen to. The core of the movie is a love story set against a surfing competition, but the main relationship between pretty blonde Allie (Danielle von Zerneck) and Reef (Steve Monarque) was so boring that I tuned out most of the time. The side relationship between Andy (Keith Coogan) and super cute surfer Gitch (Roxana Zal) is what kept my interest, and thankfully, that side story pays off more than the main story. Gitch also has my favorite scene in the film - and a good example of "female empowerment" done right - when she tells off the competition official (played by legendary character actor Dick Miller), who was not expecting for Gitch to be female. In addition to Kurt and Dick, this movie also features appearances by singer Sonny Bono, character actor Tracey Walter, '80s B-movie actress Elizabeth Kaitan, and
CSI's
Wallace Langham (credited as Wally Ward). Finally, I'd be remiss if I didn't mention that Megan Gallivan, who plays Joan, was one of "The Running Man" dancers in
The Running Man
.
Jack Hardemeyer is the Mayor's (David Margulies) assistant who is determined to stop the Ghostbusters from doing anything that could negatively affect his boss' future political career. It wasn't until putting this article together that I realized how little Kurt actually appears in the film. For more of Kurt chewing the scenery, see
this deleted scene
.
In 2014, Kurt told the AV Club about his experience working on the film.
Harold Ramis really got my career going and was a friend for a long time. I was doing a play in L.A., and he came to see it a few times and recommended me to Ivan Reitman for Ghostbusters II. Six months later, I quit real estate and was acting for good, and it was really because Harold took an interest in me and made a phone call and did stuff that people don't usually do, even if they like somebody. [...]

Part of it was that my head was spinning! I was selling real estate, and I got a call that I was supposed to go to New York, because they were already shooting Ghostbusters II and they had written in this bad-guy character and wanted me to come. They made a deal for me -- I think I probably thought I was going to have to pay them, but it turned out that they paid me -- but what I didn't realize was that the first day was an audition. I was going to work with Bill Murray, it was this scene where I confront him, and if it didn't go well, or if he or someone else didn't like me, I'd be on a plane the next day going back to L.A., probably so depressed that I'd be out of show business. I would've gone, "Okay, that's it. I'm done!" Thank God I didn't know, because I would've blown it. I would've been so nervous that I would've thrown up on Bill's shoes, I'm sure. But it went okay. Well, they stuck with me, anyway.

But when you're onstage, you find the audience. The camera, though, finds you and I was playing past the camera. I was too big, I was overdoing it, I was making faces. Ivan Reitman kept having to say, "Kurt, do less. No, less. Do less. Less. Less! LESS!" He couldn't beat the overacting out of me, but finally I did get the overacting beaten out of me. I'll give myself credit for that. I've gotten better. I haven't gotten great, but I have gotten better.
Mr. Brell, the owner of the World Television Network, wants top wrestling star Rip (Hulk Hogan) to come work for him. When Rip rejects his offer, Mr. Brell enlists the help of the mighty Zeus (Tom 'Tiny' Lister Jr.), who cripples Rip's brother Randy (Mark Pellegrino), so as to entice Rip to face him in an epic battle on the reality competition "The Battle of the Tough Guys" in a match in which there will be... wait for it... NO HOLDS BARRED!!!
I think Mr. Brell might have been mentored by Damon Killian from
The Running Man
. In fact, we could fan-fic connect the two since Tony in
The Running Man
is never given a last name, and we never learn Mr. Brell's first name. Maybe he's Tony Brell, and started off as the head of WTN in the late 1980s, and then got demoted to being the director of "The Running Man" in the future year of 2017 after the government took everything over, including the World Television Network (later renamed to ICS). Also, he doesn't age one bit in 30 years :-)
Anyway, another actor connected to Ghostbusters appears in the film.
Charles Levin
(Roy in the
"Sedgewick Hotel Honeymooners" delete scene
from
Ghostbusters
) is Ordway, one of Mr. Brell's lackies. Also, all of you
Supernatural
fans take note of these early appearances by Kurt Fuller (Zachariah) and Mark Pellegrino (Lucifer/Nick). I don't know if they share any scenes on
Supernatural
- I've seen very little of the show - but they do share scenes in this movie.
• Not-So-Fun Fact: Over the past 30 years, I have owned this movie on
every U.S. video format
except Betamax. The RCA/Columbia Pictures laserdisc is the only one to retain the original theatrical New Line Cinema logo at the start. The VHS replaces it with the RCA/Columbia Pictures logo, while it's replaced with the WWE Studios logo on the DVD and Blu-ray. I don't know which is nerdier: that I know this fact first-hand, or that I wanted to share it with all of you!
• See The Movie, Wear The Movie! You can still buy a "Rip 'Em" t-shirt, as seen in the movie,
on the WWE Shop website
. Yeah, no joke! Three styles are available:
white-on-blue
,
blue-on-black
, and a
blue-on-white tank top
.
• Further Reading:
Wrestlecrap's Movie Induction
,
Wrestlecrap's Hype Induction
,
Official Music Video
.
The
No Holds Barred
section of the article is dedicated to Thomas Lister Jr., who
passed away
on December 10, 2020 as the age of 62. He may have gone on to greater fame as Deebo in the
Friday movies
, as the Tattooed Prisoner on the ferry in
The Dark Knight (2008)
, and as President Lindberg in
The Fifth Element (1997)
, but to me, he'll always be the
cross-eyed uni-browed brute
who nearly destroyed Hulkmania when I was a wee little 12-year-old. Rest in peace, Tiny.
It is widely known that Lister made
several appearances as Zeus
on World Wrestling Federation television programs, including wrestling against Hogan in
three matches
(two of which are included on the
No Holds Barred
Blu-ray, albeit with the song "Real American" replaced). What is less known is that Kurt Fuller also made a single appearance as Mr. Brell on
WWF Wrestling Challenge
, which aired on Sunday June 25, 1989 (my 12th birthday). At the very end of the syndicated show, the announcers throw to a clip of Mean Gene Okerlund interviewing a fan outside a theater showing the film. Kurt, who is 100% in character as Mr. Brell, pushes the fan out of the way to look for Hulk Hogan, with whom he has a real-life beef. WWF's promotion of the film on their programs skirted the line between reality and fiction, much like pro wrestling itself, come to think of it. If Mr. Brell exists in the movie AND in WWF, then does that make the movie "real"? Shouldn't the movie credits say "Mr. Brell as Himself" and not give credit to this "Kurt Fuller" guy? Is the movie a documentary? Yet, the main character in the movie is named "Rip", not "Hulk Hogan", so that can't be the case. My brain hurts trying to figure this out.
Anyway, HUGE THANKS to Maffew Gregg of
Botchamania
fame for getting me a copy of the episode from which I pulled the clip below. There used to be a copy up on YouTube, but it was taken down when the account hosting it was terminated. I really wanted to include this video in this article, and I'm really glad that Maffew had a copy.
In 2014, Kurt told the AV Club about his experience working on the film.
See, now you're trying to hurt me. [Starts to laugh.] Okay, I'll start from now backward: They just re-released No Holds Barred on Blu-ray, and I don't know that they did it for all of it, but a lot of the way it was marketed was as one of the worst movies of all time. But it's one of those that's so bad it's good.

Again, an early job, and I still knew nothing about acting. I was a terrible actor, and that's why I got the job: I would allow myself to be so bad that I lowered and got down to WWF standards. [Laughs.] I'm sort of this insane Donald Trump-like head of the network, and I was working with Hulk Hogan. I have nothing bad to say about Hulk Hogan. In fact, compared to what I have seen in the press and all the high jinks of his life, I didn't see any of that coming, man. He was just a businessman who worked out, you know?

But there was a scene where I offer him money to go to my network, and he's supposed to shove a check down my throat, and his line is, "I won't be around when this check clears." But nobody told him that, on movies, you fake it. In wrestling, they really do a lot of the stuff. But he shoved a check down... my... throat. And I couldn't stop him. I literally thought I was going to die. We finished the scene, and I coughed it up, and he said [Does a spot-on Hulk Hogan impression.] "Oh, sorry, brother, I didn't know we were supposed to fake it!"

At one point I said to the director, "You know, I'm being really loud. Is this too big?" And he said, "Kurt, you're standing next to a guy who's 6-foot-9 and wearing red spandex. You can't be too big." I said, "Well, I guess you're right." But he was wrong: you could be too big, and I was! [Laughs.] You know, there are some things you can't unsee, and there are some movies you can't get off IMDB no matter how hard you try. That's all I'm going to say.
Kurt demonstrates cigarette-dangling skills to rival Dan Aykroyd's in his short scene as a ballistics expert named George that lawyer Eddie Dodd (James Woods) and idealistic young associate Roger Baron (Robert Downey, Jr.) visit for a clue to help their case. Stupidly, the character is credited as "George Ballistics", which makes it seem like that's his last name.
• Further Reading:
Movie Script
,
Transcript
. The above scene can also be viewed/downloaded in a 1920x1080 Blu-ray rip from
my Internet Archive account
.
In the future, I may do another one of these career chronicles for Kurt Fuller covering the next three years: 1990-1992. I just picked up a DVD copy of
The Bonfire of the Vanities
(1990) (he plays Pollard Browning), and I have the Blu-ray of
Wayne's World
(1992) (he plays Russell). I'm not sure if I have copies of
Bingo
(1991) (he plays Lennie) and
Eve of Destruction
(1991) (he plays Bill Schneider). I'm sure I've seen the former on VHS 30 years ago, and I've always wanted to see Eve. So, maybe I'll try to track them down to continue the series, though after 1992, Kurt's movie career gets a little too varied for my tastes. Of course, there are other Ghostbusters actors I can do this with. Bill Murray or Dan Aykroyd, perhaps?
*
VIP-EXCLUSIVE BONUS FEATURE
-
All 55 framegrabs of Kurt Fuller taken from these films, mostly grabbed from Blu-ray
.
No feedback yet
Leave a comment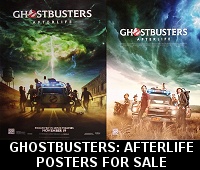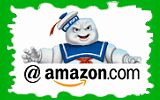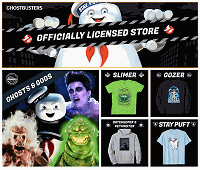 Please be aware that as an Amazon Associate, I earn a very tiny commission from purchases made though the Amazon links on this site.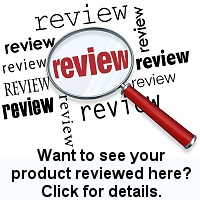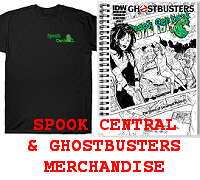 (
MY COMPARISON REVIEW
)
(
AVOID SHIPPINGEASY/STAMPS.COM
)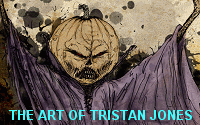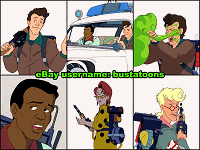 U.S. eBay (Ghostbusters stuff)
U.K. eBay (Ghostbusters stuff)