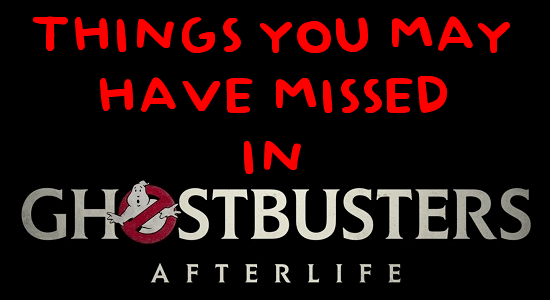 As a result of doing
1,550 Blu-ray framegrabs from Ghostbusters: Afterlife for the Spook Central VIPs
, with some
extra movie framegrabs
and
behind-the-scenes images
for the Spook Central Facebook page, I became intimately familiar with the movie on a shot-by-shot and frame-by-frame basis. This familiarity has lead me to discover things about the movie that you may have missed from a normal viewing, and thus I am writing a
series of articles
to present these discoveries to you.
It should be noted that, for the most part, these "Things You May Have Missed in
Ghostbusters: Afterlife
" articles will not discuss the myriad of references and Easter eggs in the movie, most of which are illustrated in the "We Got One! Easter Eggs Revealed" featurette on the
Blu-ray release
. Also, it probably doesn't need to be said at this point, but just in case some of you
still
have not seen the film, let's just say SPOILER WARNING if you read any further. Finally, all images can be clicked on for the original Blu-ray framegrab. Now that all of that is out of the way, let's get to it...
At 27:17 - Podcast (Logan Kim) gives Phoebe (Mckenna Grace) a copy of his podcast on a
My Little Pony: Friendship Is Magic
Rainbow Dash flash drive. With the
Ghostbusters: Afterlife toyline rights held by Hasbro
, owners of My Little Pony, it's no surprise to see this little sporty pony in Summerville, though I would have pegged Podcast as more of a Transformers fan.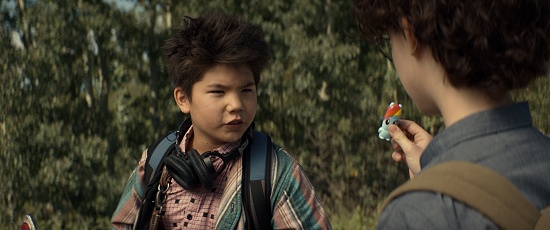 This flash drive was released by Mimoco in 2013 as part of a series of
My Little Pony "Mimobot" USB 2.0 Flash Memory Drives
. While I don't know if the entire Mane Six were part of the series, I do know that it started with drives modeled after the characters Rainbow Dash, Rarity, and Twilight Sparkle (the latter character is voiced on the show by Tara Strong, Kylie in
Extreme Ghostbusters
).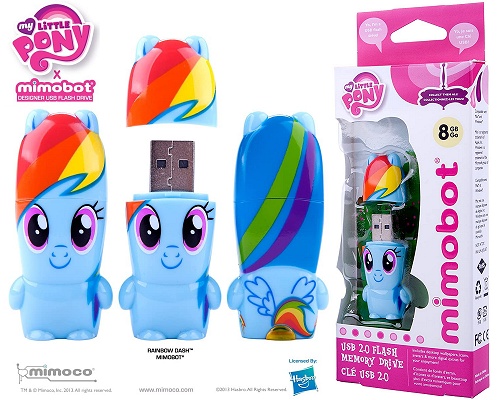 The 2.5" tall x 1" wide drives - which were available in 8GB, 16GB, 32GB, 64GB, and 128GB capacities - came pre-loaded with desktop wallpapers, icons, avatars, screensavers, previews of upcoming books, soundbites, and more. According to My Little Pony fansite,
Equestria Daily
, the drives carried a MSRP of $20 for the smallest size and $130 for the largest.
The official Mimoco Mimobot YouTube channel still has this Feb. 28, 2013 promotional video for the line.
If you're looking to buy one for yourself, you're out of luck. There are none available
on Amazon
or anywhere else. I can't say that I'm surprised considering it's nine years old and was, apparently, a limited edition. I couldn't even find any on eBay!
It's interesting to note that
My Little Pony: Friendship is Magic
referenced Ghostbusters back in 2010. The title of the first season episode "Boast Busters" (November 19, 2010) is an obvious pun.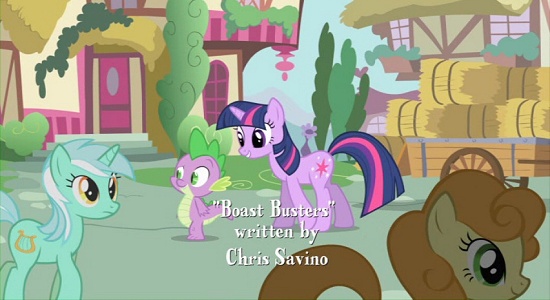 That episode is available on the
Spooktacular Pony Tales
and
Season One
DVDs.
Join me next time as I look at more
Things You May Have Missed in Ghostbusters: Afterlife
.
No feedback yet
Leave a comment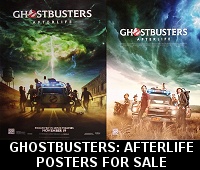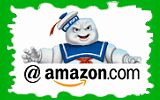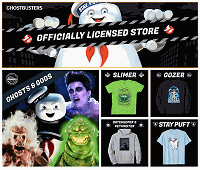 Please be aware that as an Amazon Associate, I earn a very tiny commission from purchases made though the Amazon links on this site.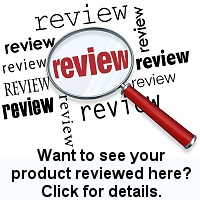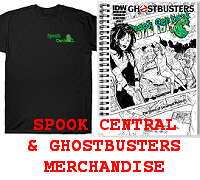 (
MY COMPARISON REVIEW
)
(
AVOID SHIPPINGEASY/STAMPS.COM
)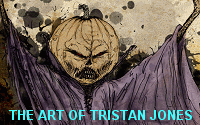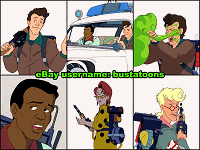 U.S. eBay (Ghostbusters stuff)
U.K. eBay (Ghostbusters stuff)