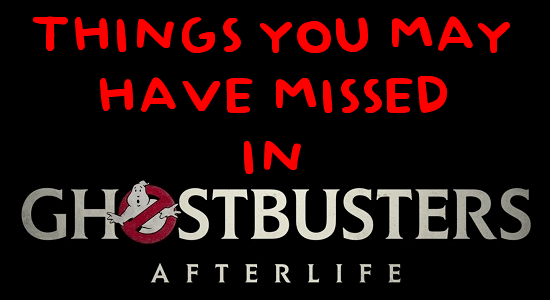 As a result of doing
1,550 Blu-ray framegrabs from Ghostbusters: Afterlife for the Spook Central VIPs
, with some
extra movie framegrabs
and
behind-the-scenes images
for the Spook Central Facebook page, I became intimately familiar with the movie on a shot-by-shot and frame-by-frame basis. This familiarity has lead me to discover things about the movie that you may have missed from a normal viewing, and thus I am writing a
series of articles
to present these discoveries to you.
It should be noted that, for the most part, these "Things You May Have Missed in
Ghostbusters: Afterlife
" articles will not discuss the myriad of references and Easter eggs in the movie, most of which are illustrated in the "We Got One! Easter Eggs Revealed" featurette on the
Blu-ray release
. Also, it probably doesn't need to be said at this point, but just in case some of you
still
have not seen the film, let's just say SPOILER WARNING if you read any further. Finally, all images can be clicked on for the original Blu-ray framegrab. Now that all of that is out of the way, let's get to it...
At 1:13:21 - Gary Grooberson (Paul Rudd) goes shopping in the local Walmart store for a little
Baskin-Robbins Jamoca ice cream
with Blue Velvet topping. The first shot of him in the store reveals quite a few things. (I originally revealed these back in January on the
Spook Central Facebook page
, but it's time to do this properly.)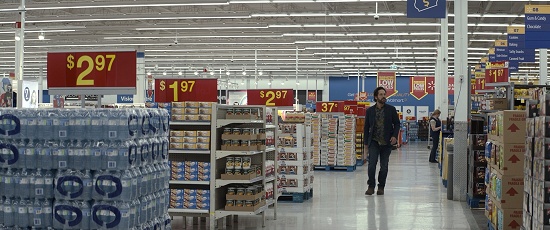 Let's take a better look at the left side of the shot. I circled two areas of interest.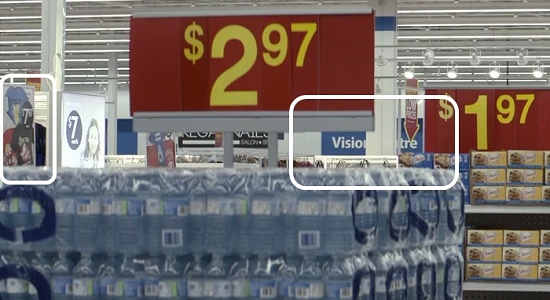 Showing that
Ghostbusters: Afterlife
is unexpectedly meta, in the left-most area is some signage inside the store advertising a "Slime Time" shirt bearing an obvious Ghostbusters No Ghost logo for $7.97. While the Ghostbusters
DO
exist in this movie's universe, we were lead to believe that people (in general) had forgotten all about them in the past few decades. I guess they didn't
really
forget if Ghostbusters shirts are still being sold to the public.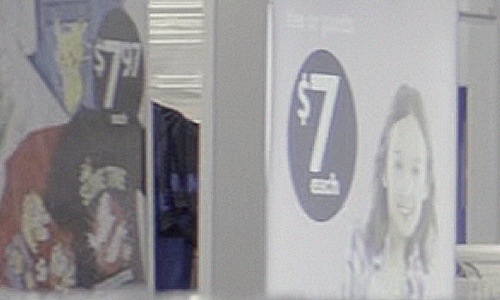 Although the film takes place in Oklahoma, United States, it was filmed in Canada. This scene, specifically, was filmed in the
Walmart "Deerfoot City Supercentre" store
(Store #3013) at
1110 57 Avenue NE in Calgary, Alberta, Canada
. There are two details in this part of the shot that reveal the Canadian origins. First, a sign partially obscured in the background reads "Vision Centre", which is where the optometry department is. A Walmart in Oklahoma would have spelled it "Vision Center".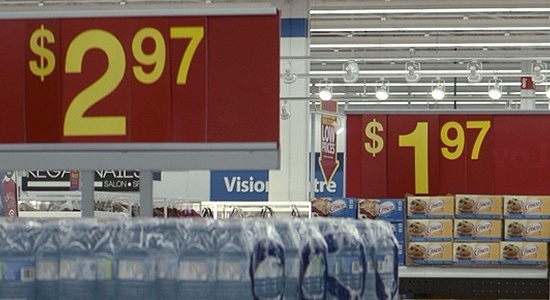 You will also notice the Walmart price signs are yellow text on a red background. That is the color scheme for Canadian Walmart stores. In the United States, it's white text on a black background with a blue header.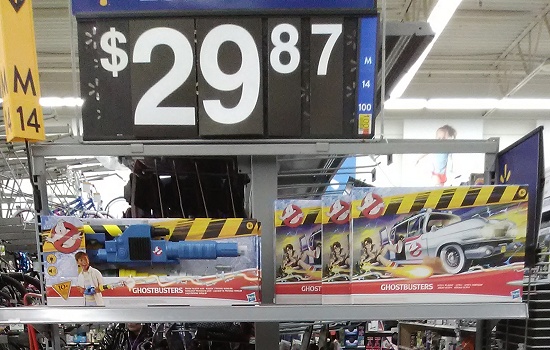 (credit: Paul Rudoff [me], taken on Oct. 29, 2021 in Westbury, New York)
I bet you didn't realize there was so much revealed in just this one shot.
Join me next time as I look at more
Things You May Have Missed in Ghostbusters: Afterlife
.
No feedback yet
Leave a comment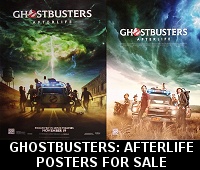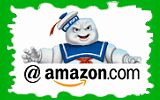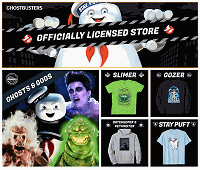 Please be aware that as an Amazon Associate, I earn a very tiny commission from purchases made though the Amazon links on this site.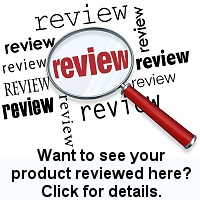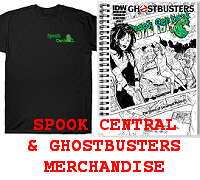 (
MY COMPARISON REVIEW
)
(
AVOID SHIPPINGEASY/STAMPS.COM
)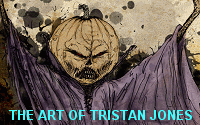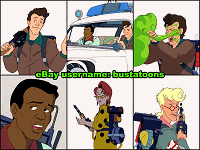 U.S. eBay (Ghostbusters stuff)
U.K. eBay (Ghostbusters stuff)