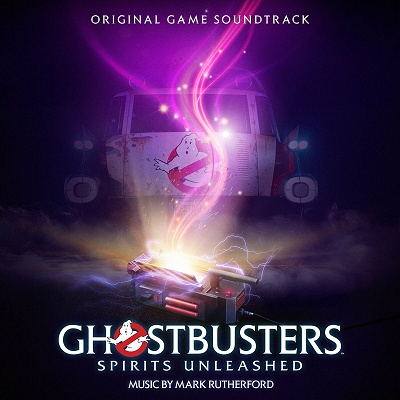 A few weeks ago, on June 8, 2023, the
Ghostbusters: Spirits Unleashed (Original Game Soundtrack)
was released by Madison Gate Records. Read on to find out more...
The digital-only album contains 17 tracks by composer Mark Rutherford, with a total tuntime of 37:34, that were used as score music in the popular Illfonic video game.
01. Ghosty (2:16)
02. Firehouse Theme (2:27)
03. The Basement (1:49)
04. Ray Stanz (1:43)
05. Ghostbusters Win (1:55)
06. New York Spooking (3:19)
07. Busting Out (0:32)
08. Rock Island (3:02)
09. Countdown (1:36)
10. Mister Puft (1:49)
11. Zeddemore's Theme (3:09)
12. Slimed (2:00)
13. Hauntsville USA (3:14)
14. Save the World (1:33)
15. Ectoplasmic (3:09)
16. Spirits Unleashed (2:09)
17. The Destructor (2:00)
I am judging the music completely on its own merits, and not based on its usage in the video game, because I have not played said video game. The game looks fun, but it's not available on any systems that I own - unless Illfonic does a retro release on the PlayStation 3, Xbox 360, or an earlier system; as I consider myself a "Retro Gamer" now. I won't get into the details, but one reason I prefer to stay in the past is because I don't enjoy changes that the video game industry made during the PS3/X360 era, which I see have gotten MUCH worse in later console generations.
Anyway, Rutherford's score is clearly influenced by
Elmer Bernstein's score
from the original
Ghostbusters
film. There are some familiar musical ideas and the same synth samples are used. It even sounds like there's a synth ondes martenot in there, too. "Firehouse Theme" (the second piece), which I assume is the main theme of the game, is clearly molded after Bernstein's main theme, while not directly quoting it. It has a bit of a knock-off/sound-alike feel to it.
I will give credit where credit is due; at least it isn't a direct steal of Bernstein's work, like
Rob Simonsen's Ghostbusters: Afterlife score
. Mark Rutherford was definitely trying to have his score be in the same mold as Bernstein's, and there are times when it feels like an extension of that wonderful 1984 music. And, hey, at least Winston Zeddemore finally gets a theme of his own. Yay!
The
Ghostbusters: Spirits Unleashed (Original Game Soundtrack)
is available at
Amazon
or wherever digital music is sold. RECOMMENDED to fans of Elmer Bernstein's music. Should you want to play the video game, and you have a modern system, it is available on
PlayStation 4
,
PlayStation 5
, and
Xbox Series X & One
. There is also a Collector's Edition that is available on (you guessed it)
PlayStation 4
,
PlayStation 5
, and
Xbox Series X & One
. The game is also slated to come to the Nintendo Switch in Late 2023 (dubbed the
"Ecto Edition"
).
No feedback yet
Leave a comment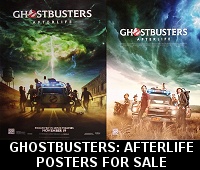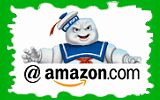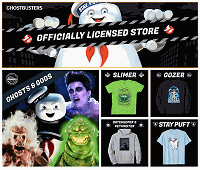 Please be aware that as an Amazon Associate, I earn a very tiny commission from purchases made though the Amazon links on this site.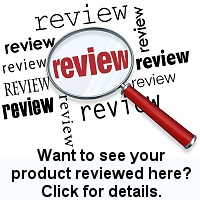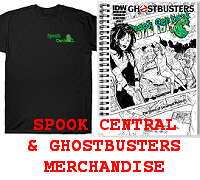 (
MY COMPARISON REVIEW
)
(
AVOID SHIPPINGEASY/STAMPS.COM
)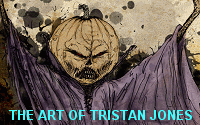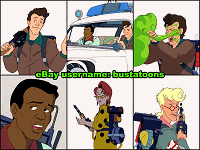 U.S. eBay (Ghostbusters stuff)
U.K. eBay (Ghostbusters stuff)