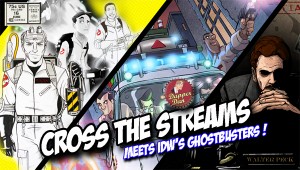 Excerpt from Episode 16 (June 22, 2011)
Matt Prov and Brendan Mertens over at the
Ghostheads podcast
released their 16th episode this past Wednesday, and they briefly mentioned Spook Central with the creative team behind the new IDW
Ghostbusters
comic book series: Tristan Jones, Erik Burnham, Luis Antonio Delgad, and Dapper Dan Schoening. The discussion was about which car the team favored most, the Ecto-1 or the Delorean time machine from
Back To The Future
.
Around the 37:10 mark, Dan mentioned that he prefers to draw the Ecto-1 because, "it's got a lot more character to it. Whenever I draw the Ecto, I consider it as a character." This prompts the hosts to mention that, originally in
Ghostbusters
, the car was going to be a character, it was going to be alive. As an example of that, they mentioned the
Ectomobile Rejects A Parking Ticket deleted scene
here at Spook Central. And if you listen really carefully, you can hear Tristan mention that he did the graphics for this here website - which is an honor that I will always be truly grateful for. How many webmasters can actually say that they had an honest-to-God famous comic book artist, Ghostbusters or otherwise, create title artwork for their site? Well, other than Stan Lee doing the art for that
Spider-Busters
site back in 1997 that Sony had taken down due to improper licensing from Marvel, but that's a story for another day.
Anyway, you can listen to the Spook Central excerpt by clicking on the little play arrow/button above, though if you have a desire to hear about the new Ghostbusters monthly comic series, and lots of other interesting topics, head over to the Cross The Streams site to listen to the
entire 50-minute episode
. Thanks Brendan for the heads-up.
No feedback yet
Leave a comment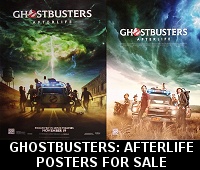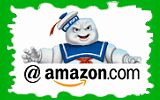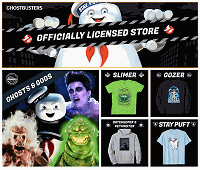 Please be aware that as an Amazon Associate, I earn a very tiny commission from purchases made though the Amazon links on this site.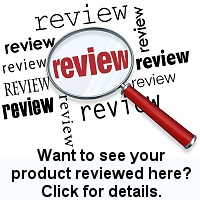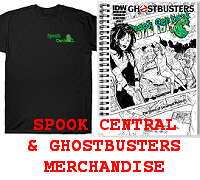 (
MY COMPARISON REVIEW
)
(
AVOID SHIPPINGEASY/STAMPS.COM
)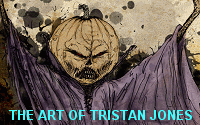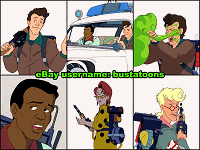 U.S. eBay (Ghostbusters stuff)
U.K. eBay (Ghostbusters stuff)