Hustler just sent along this press release which gives a sampling of some of the rave reviews the movie has received. It even quotes
my review
and
Ghostbusters News's review
, which is really cool.
Originally
it mistakenly attributed my site as being at SpookCentral.com, which is a domain name I don't have (unfortunately) and never used. With Hustler's permission, I changed it to read SpookCentral.tk in the press release posted below.
This Ain't Ghostbusters XXX Parody Receives Rave Reviews!

(Canoga Park, CA) - Thursday, July 7th, 2011 - Just over a month has passed since the release of Hustler Video's second big 3D feature parody, This Ain't Ghostbusters XXX. Reveling in the light of rave reviews, Hustler Video has been overwhelmed by stellar reviews and cheers of accolades from the many review sites and critical eyes of their fans and the public at large.

"I have to admit that Axel Braun did a damn good job," said Ottimo Massimo of Fleshbot.com "For one, it's packing some of the best 3D imagery that I've seen in porn. Oh, and it also came with a free trading card! The special effects are both flashy and appropriate, the acting captures the spirit of the original film, and most importantly, the sex is solid."

Many Ghostbusters fan sites have also marveled at the quality of filmmaking, special effects, and especially the quality of acting coming from a group of trained adult performers.

"Let me just say that Evan Stone stole the show playing an over the top Dr. Peter Venkman," said the guys over at GhostbustersNews.com. "I have to gives kudos to Hustler on this one, as they did something that definitely wasn't easy."

"Evan Stone totally nails the character of Peter Venkman," agrees Paul, of SpookCentral.tk. "As you watch him weaselly hit on the female college student, you completely feel like you're watching the 'real' Peter Venkman."

One of the toughest critics in the adult industry, Don Houston, from XCritic.com, even handed the This Ain't Ghostbusters XXX parody the coveted award of being an "XCritic Pick!"

"The entertainment factor was off the scale with this one," said Houston, "Keeping in mind that even a few friends that don't like porn parodies found this one to be (and I quote) 'fucking great."

3D enthusiast and aficionado, Mark Kernes, thought that not only was the movie a stellar piece of quality filmmaking, but that the technical aspects of the 3D special effects were impressive and notable, giving the This Ain't Ghostbusters XXX parody a five star review!

"Beyond the terrific sex, though, we have to say a few words about the special effects, which are just fabulous," said Kernes. "Nearly all of the buildings are rendered in perfect 3D CGI...Likewise, the 3D camera work is flawless...All in all, it's a nearly perfect 3D XXX experience."

"The This Ain't Ghostbusters XXX parody is a hit!" said Drew Rosenfeld, Creative Director for Hustler Video. "We really showed both the mainstream and adult community what we're capable of. It's safe to say that you can expect to see a lot of high quality 3D product coming from Hustler Video."

The This Ain't Ghostbusters XXX parody is available now in a 3D DVD/Blu-ray combo pack.
No feedback yet
Leave a comment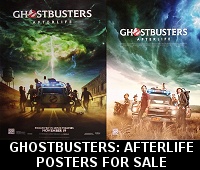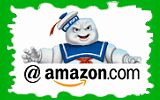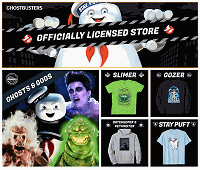 Please be aware that as an Amazon Associate, I earn a very tiny commission from purchases made though the Amazon links on this site.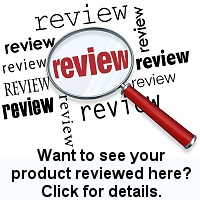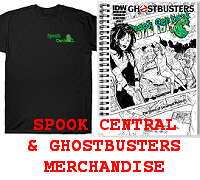 (
MY COMPARISON REVIEW
)
(
AVOID SHIPPINGEASY/STAMPS.COM
)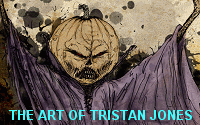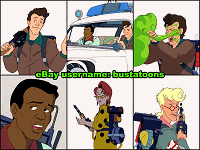 U.S. eBay (Ghostbusters stuff)
U.K. eBay (Ghostbusters stuff)