Extreme Ghostbusters may not have had much in the way of tie-in merchandise, but it did have some - with some of it being video games that actually came out years after the show ended its brief three-month run in the States. One area where a considerable effort was made in merchandising the show was in the toy and action figure line from Trendmasters.
We had both regular and DELUXE figures of Kylie, Eduardo, Roland, and Egon; Slimer and Samhain figures (you know, in spite of the Spirit of Halloween not actually appearing in any of the show's stories); the generic "Mouth Critter" and "House Ghost"; the Ecto-1 car for the 'busters to ride in; and child-sized Ghost Trap and Plasma Blaster (a quasi proton pack) toys for pretend play. The only thing we were missing - besides Janine and ghostly villains from the episodes themselves - was the fourth member of the team: the wheelchair-bound Garrett Miller.
At the time that the toys were released, some thought that maybe the lack of a Garrett figure was due to some sort of political-INcorrectness - even though the fact that there was a wheelchair-bound ghostbuster would demonstrate quite the opposite. There were others, like me, who thought that maybe the folks at Trendmasters couldn't figure out how to make a wheelchair-bound figure that would, for lack of better phrasing, work in conjunction with the other able-bodied figures.
As it turns out, Trendmasters
did
plan on making a Garrett figure, complete with specialized weapon-ized wheelchair. It even went so far as the prototype stage, but for some reason, it never made it to the store shelves. Maybe if the show would have stuck around longer, it would have. Thankfully, collector Jonathan Shyman managed to, somehow, get his hands on the Garrett prototype and has shared
pictures of it and information with the Ghostbusters Wiki
.
Trendmasters did a prototype of the Garrett Miller figure. Garrett's wheelchair here is completely modified to have a massive ray gun or missile launcher instead of what is seen on Extreme Ghostbusters, and would not fit in the Ecto-1 Cruiser. His hair is also a lighter shade then his actual animated look, which was often the case with any prototype Trendmasters made before the final colors were established. This unique piece is most likely a one of a kind prototype, which was used as a Toy Fair Paint Master Sample, since it's completely done up, like most Toy Fair Samples. [...] [It's] made entirely of RESIN. I'm not sure if it ever made it to the plastic stage of development, but the resin figures are always better sculpts and paint jobs, often in non-production colors.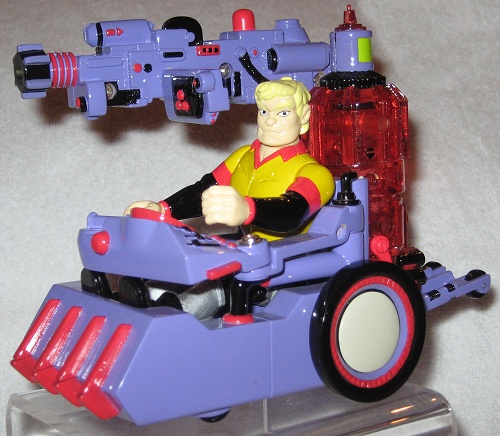 No feedback yet
Leave a comment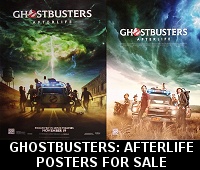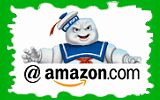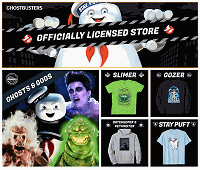 Please be aware that as an Amazon Associate, I earn a very tiny commission from purchases made though the Amazon links on this site.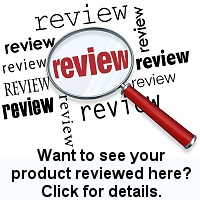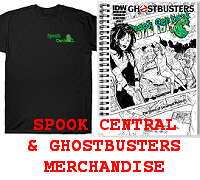 (
MY COMPARISON REVIEW
)
(
AVOID SHIPPINGEASY/STAMPS.COM
)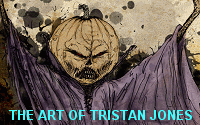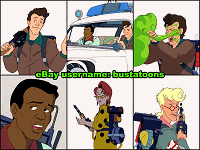 U.S. eBay (Ghostbusters stuff)
U.K. eBay (Ghostbusters stuff)