It all started innocently enough. Two and a half years ago I bought a
vintage 1947 Tavern on the Green souvenir photo
from a yard sale. I thought it was a nice, unique historical item with a connection to Ghostbusters. I didn't think I would ever have anything more to add to the "unique historical item with a connection to Ghostbusters" collection. Especially not something from another restaurant.
Two weeks ago I
identified the Louis Wandering Past WienerWald location
from Ghostbusters. The WienerWald Austrian Restaurant he passed was located at 1560 Broadway in New York City - the heart of
Times Square
. In doing research for that Shot on Site article I came across an eBay listing for a Vintage 1960s Wienerwald New York NY Restaurant Menu. For a mere $21.08 (with free shipping, no less) it could be mine. I figured, why not? So now it IS mine!
In spite of its name,
WienerWald
is primarily known for selling chicken, not sausage, as evident by their chicken silhouette logo. That said, if you wandered into either of their New York City locations (they only had two at the time this menu was made) and wanted to get some bratwurst, you could get it with sauerkraut and mashed potatoes for $1.95. Better than that, how about a whole sirloin steak with fried potatoes and a mixed salad for $4.95?!? Yes, a whole steak with sides for about the same price a combo meal will cost you at the McDonald's that now resides at WienerWald's old Times Square location. Speaking of hamburgers, you could get one for $1.25... and I'd bet you that it was a lot beefier than the paltry patties you get on McDonald's dollar menu today. You'll need something to wash down that food, so how about a cup of coffee for $0.20? You're lucky if you can get a cup of coffee-flavored coffee for a buck these days. There's also soda for $0.20 and, for the adults, liquors that range from $0.60 for beer or a goblet of wine to $7.00 for a bottle of Henkell Trocken sparkling wine. Finish your meal off with a nice slice of cheese cake for $0.75, or choose a Viennese pastry from their large selection for $0.65.
The most interesting thing about this menu, aside from how ridiculously cheap everything was 40+ years ago, is the list of WienerWald locations on the back cover. There were 215 in Germany, 2 in Belgium, 5 in Holland, 1 in Canada, 11 in Austria (Österreich), 3 in Switzerland (Schweiz), 2 in the United States (both in New York City [the numbers of the Broadway address are transposed as "1650" on the menu]), and 8 more under construction (im aufbau). By the time Wienerwald declared bankruptcy in 1982, they had 880 restaurants in the United States. That's quite a nationwide expansion. I wonder how many more they had in the other countries by that time. As of 2005 they only had 63 restaurants left, all in Germany and Austria.
Of course, you should know that I'm not going to just talk about this menu without letting you all get a copy for yourselves. I have taken the liberty of scanning it in, cleaning it up, and making a PDF out of it. Click on the cover image below to download it. The scans look infinitely better than the actual item. In fact, I dare say that the menu hasn't looked this good since it came off the printing press back in the 1960s!
Vintage WienerWald New York Menu (1960s)
1 comment
This is really cool. Thanks for sharing it.
Jul. 6, 2012 @ 15:56
Leave a comment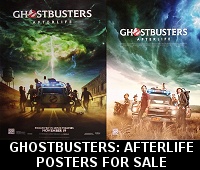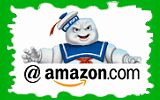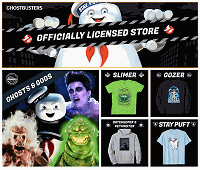 Please be aware that as an Amazon Associate, I earn a very tiny commission from purchases made though the Amazon links on this site.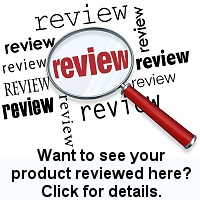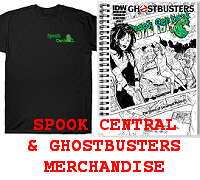 (
MY COMPARISON REVIEW
)
(
AVOID SHIPPINGEASY/STAMPS.COM
)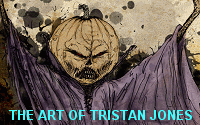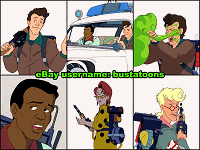 U.S. eBay (Ghostbusters stuff)
U.K. eBay (Ghostbusters stuff)