Where the Hell does the time go?
It was 20 years ago this month, way back in August 1996, that I created Spook Central. Yes, TWO WHOLE DECADES and still going! That means that Spook Central is the longest-running Ghostbusters website on the internet. Some would also say that it's the only good Ghostbusters thing a "Paul" has ever created :-)
I've ruminated many times before on Spook Central's creation - blog posts from
2012
,
2011
,
2010
,
2009
, and
2004
are still online - so I don't really know what I can say at this point that I haven't already said before. I guess I'll make this really personal, and a little cathartic, and run down what I've been through since the site's 15th anniversary. Mind you, this only covers the past five years. It would make you weep if I told you my childhood and teenage traumas.
Starting exactly five years ago, at the end of August 2011, Hurricane Irene hit New York. My home was flooded with 1-foot of water, forcing my parents and I to be evacuated by rowboat! We were able to return a few hours later, and although we lost a lot of our belongings, the damage was minimal. It would get worse the following year. As is
well-documented on Spook Central
, my family fell victim to Hurricane Sandy on October 29, 2012. Below is the last photo I ever took at my old home, at 8:50 AM Eastern on the morning of Monday October 29, 2012, linked to the last Facebook post I would ever make at that house on that computer (which was destroyed when the water rose above the height of the desk top). As you can see, at this point, the water was already over the second step of the front porch. That is my father standing there on the left, wearing his iconic red winter coat, which I now wear in his honor. About an hour later, we would leave that house, for the final time after 23 years.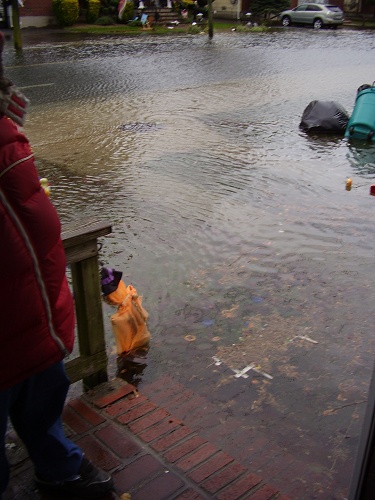 My parents and I lived in a Red Cross emergency shelter for 6 weeks, before finding a new place to live, because our old home was inhabitable. This time, the house was flooded with SIX-FEET of water, which also
destroyed irreplaceable photo albums and yearbooks
. With very limited resources in the shelter, I managed to find two complete "strangers" in the fandom (Hi Alim & Bob), whom I never knew before this incident, who aided my family in ways that the "proper authorities" had no interest in doing.
We moved into this new place in December 2012.
My father passed away
13 months later in January 2014, and my dear friend (and fellow Ghostbusters webmaster and fan)
Doreen Mulman
followed two months later. The following year, in September 2015, my mother fell ill. After two and a half months, during which she was actually getting better,
she passed away
shortly after Thanksgiving, leaving me all by myself by the time our three-year anniversary of living here rolled around in December 2015.
My handicapped sister is the only living immediate family member I have left, and is working on moving in with me, but that process has been bogged down in bureaucratic "red tape" for the past six months. Since the passing of both parents, I have been under extreme financial hardship. It is thanks to a
very
understanding and patient landlord that I am not homeless right now. As if enough wasn't already taken from me, last year I was diagnosed with diabetes, so now all of my favorite foods have been taken from me, as well.
Needless to say, Ghostbusters and Spook Central, has helped me to keep going. Working on the site; reviewing new merch; chatting it up with
Raffaele
,
Matt, and Michael
about Ghostbusters (and sometimes other shit); provides a nice distraction from my troubles (not the cool ones Audrey Parker gives you). I was actually looking forward to Spook Central's 20th anniversary. I wanted to do something really special, just as I did for the 15th anniversary, when I had
Spook Central embroidered patches
produced.
My plan was to have Spook Central t-shirts made, similar to the one
artist Dan Schoening drew me wearing in a Ghostbusters comic book
.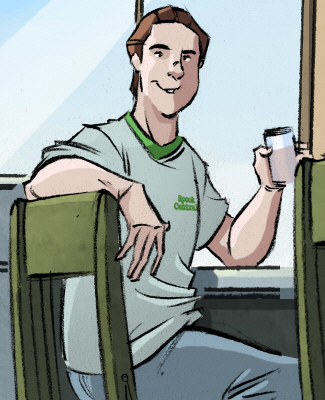 My idea would have had the Spook Central logo on a black shirt, as I think the contrast works better. The first issue, which I have not been able to overcome, is to get a high-res recreation of the original Spook Central logo (image at the top of this page), which Bill Emkow created for me back in March of 1997. It has to be a re-creation because that little 289x106 gif ain't gonna cut it for shirt-printing purposes. I don't have the skills to do it, but I'm thinking that it would not be too difficult for someone who does. It's a common font (Courier New), with some kind of glow and drop shadow effects, and a small cut-out of Slimer from
this common Ghostbusters still image
.
The second issue would be to find a place that can handle the production of the shirts, plus order processing and shipping. I see a few options online, but don't have a clear choice because I need further information. With everything that's happened in June and July, I have been too inundated with other stuff to give this research the time it requires. And without the high-res logo, there hasn't been much incentive because I can't proceed without that.
I also have to wonder: Would any of the Ghostheads out there
buy
a Spook Central t-shirt?
So, here I am, celebrating two decades of Spook Central without having anything special to commemorate the occasion with. It feels a bit weird to post this, because I don't like posting a "what could have been". On the other hand, I couldn't let the 20th anniversary pass without
any
mention whatsoever.
2 comments
Paul,
GB fan here. I used to visit your site and gbhq.com a bunch back in the day circa dial up internet. lol. Just read your post and got bummed. You should have something to show for 20 years. Please email me as I would love to google hangout or Skype with you to discuss what you're envisioning. While I'm in no way a pro… I have some design skills, understand photoshop and used to be in a band (so have experience creating graphics for t-shirt companies to print). If you'd like to work with me, no charge for my services other than crediting that I helped ya and a shirt of course. Let me know.
Aug. 1, 2016 @ 14:21
Hi Mark
I'd definitely welcome your help with a Spook Central logo recreation. I just sent you an e-mail to discuss it further.
– Paul
Aug. 2, 2016 @ 20:50
Leave a comment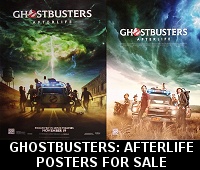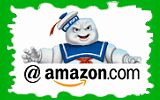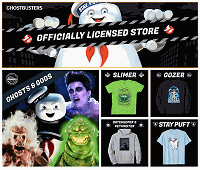 Please be aware that as an Amazon Associate, I earn a very tiny commission from purchases made though the Amazon links on this site.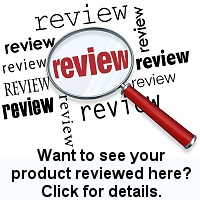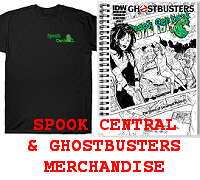 (
MY COMPARISON REVIEW
)
(
AVOID SHIPPINGEASY/STAMPS.COM
)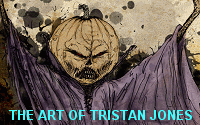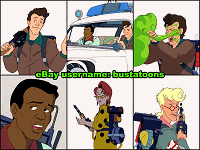 U.S. eBay (Ghostbusters stuff)
U.K. eBay (Ghostbusters stuff)