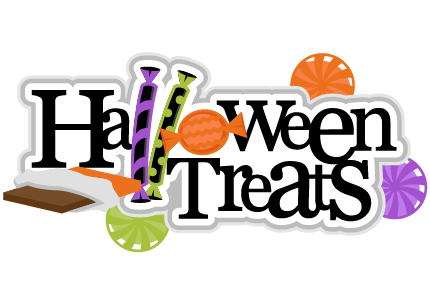 It was never meant to be a regular thing. I'm kinda surprised that it still is.
Several lifetimes ago, way back in 2012, Matt and I planned
Spook Central's first "Halloween Treat"
: the Making Ghostbusters PDF. It was actually posted a week after Halloween, but even that was quite a feat considering that I was living in a Red Cross emergency shelter due to Hurricane Sandy evicting me from my home just a few days before Halloween. Matt worked with Raffaele (my friend who provides Spook Central's webhosting) to get the treat out there in my absence.
It was going to be a one-off "treat", and certainly not something that would continue every year...and yet it has. There's been a Halloween Treat here on Spook Central in
2013
,
2014
, and
2015
. Heck, it has even spread to Spook Central's sister site, The Corner Penthouse, in
2014
and
2015
.
This year's Halloween Treat is a set of 11 Ghostbusters coloring pages, courtesy of the
Circle City Ghostbusters
, in a partial collaboration with Spook Central. Six pages use artwork from
Spook Central's Real Ghostbusters Production Artwork page
, while the other four feature original artwork by CCGB member
Jacob Bartlett
, who provided me with these pages (and one by Alex of the CCGBs).
If you are looking for more Ghostbusters coloring fun, download the
Ghostbusters II Coloring Book PDF
here on Spook Central. Those of you who like the new Ghostbusters movie can download a PDF coloring book featuring a drawing of that team, and other female squads at
SheKnows.com
.
---
For the complete list of Spook Central's Halloween Treat posts from years past,
click here
. Thanks to
Miss Kate
for the "Halloween Treat" title banner that appears at the top of this post.
No feedback yet
Leave a comment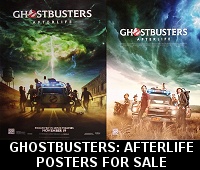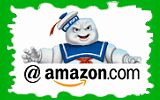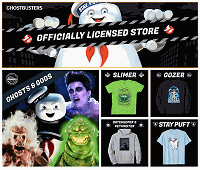 Please be aware that as an Amazon Associate, I earn a very tiny commission from purchases made though the Amazon links on this site.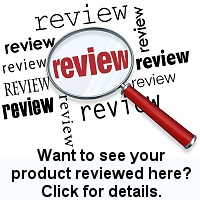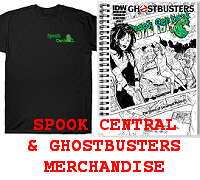 (
MY COMPARISON REVIEW
)
(
AVOID SHIPPINGEASY/STAMPS.COM
)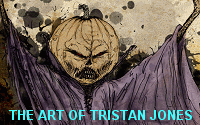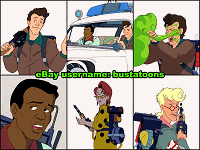 U.S. eBay (Ghostbusters stuff)
U.K. eBay (Ghostbusters stuff)