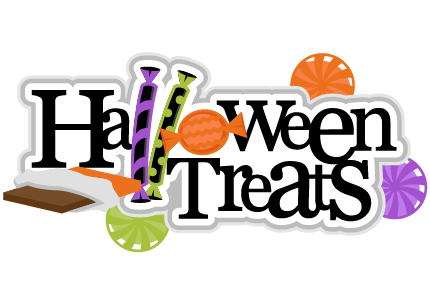 This year's Halloween Treat will be a musical feature, showcasing ten unusual or unique (or just plain weird) Ghostbusters songs. Some songs will be good, some will be bad, some will in the middle, and some will be "so bad they're good". There is no criteria for quality here. Just what I find "interesting". No songs will be taken from any official Ghostbusters albums. I'll call this "Volume 1" because there will likely be more in a future Halloween Treat post.
Bob Baldwin - On Our Own (1990)
A smooth jazz near-instrumental cover of the Bobby Brown hit. From the album
Rejoice
. Check out the
CD Single Artwork
.
Peter Breiner - Ghostbusters (1991)
An orchestral version of Ghostbusters performed with Peter on the piano. From the album
Peter Breiner & His Symphonic Pop Orchestra - Unchained Melody
.
The Broadway Kids - Ghostbusters (1997)
It's as if the Junior Ghostbusters sang the song, only WAY better and with sound effects. Definitely a great rendition and kinda adorable. From the album
The Broadway Kids - At The Movies
(
alt url
). Performed by Ariel Harris Osumenya, Christopher Mark Petrizzo, Erin Rakow, Pierce Cravens, Amy Braverman, Travis Jordan Greisler, Ashley Pettet, Nicholas Gould,
Christy Carlson Romano
(later to star in Even Stevens & Kim Possible), Michael Zeidman, Jack Ingram, and
Eden Reigel
(later to star in The Young and the Restless); with "Broadway Guests"
Ashley Tisdale
(later to star in High School Musical & Suite Life of Zack and Cody), Kelly Mady, Jackie Angelescu, Brandon Ngai, Kristen Pettet, Jacy DeFillipo, Laurissa Auble, Renee Braithwaite, Kai Braithwaite, Olivia Oguma, Chris Truesdale, Alexis Kalehoff, Craig Lawlor, Alex Strange, and Kenji Miyata. CD liner notes (exactly as is written in the CD booklet, spelling and grammatical errors intact): "In addition to the opening and closing credits, Ray Parker, Jr.'s Oscar nominated song GHOSTBUSTERS covers a long and amusing montage. We see the exploits of Dr. Peter Venkman (Bill Murray), Dr. Raymond Stantz (Dan Ackroyd), and Dr. Egon Spengler (Harold Ramis) as they battle a sudden outbreak of ghouls and goblins. The tune is just one of the reasons that this Ivan Reitman's 1984 film was such a smash."
Unknown - Ghostbusters (1998)
Without a doubt, this is the second worst rendition of Ghostbusters ever commercially released. From the album
My Favorite Lullabies: To Sir With Love
. Yes, you read that right. Ghostbusters is on a CD entitled "My Favorite Lullabies" even though it is clearly NOT a lullaby. Heck, eleven of the twelve songs on the CD are not lullabies: 01. To Sir With Love, 02. Wouldn't It Be Lovely, 03. Who's Afraid Of The Big Bad Wolf?, 04. The Ballad Of Davy Crockett, 05. Shake Your Paw, 06. Do The Bartman, 07. Ninja Rap, 08. Batdance, 09. Here Comes Garfield, 10. Ghostbusters, 11. A Spoonful Of Sugar, 12. Rock A Bye Baby.
The Hit Crew - Ghostbusters (2003)
Absolutely horrible. It should come as no surprise that it's from the album
Drew's Famous: Kids Halloween Movie Themes
, which is one of those lame party CDs that come out every year around Halloween time.
Bowling For Soup - Ghostbusters (2005)
A rockin' cover from the
Just Like Heaven soundtrack album
. Mp3 provided by
Demon Lord Etna
.
Mistah F.A.B. - Ghost Ride It (2007)
This controversial rap from the album Yellow Bus Rydah (later
Crack Baby Anthem
) samples "Ghostbusters" The
Director's Cut music video
(
alt url
) features an Ecto-1 replica and Slimer drawn on the back of a jacket. It's also in the
TV Version
. Check out some Behind The Scenes
information
. For more information, check out
Proton Charging
. Columbia Pictures threatened legal action against Mistah F.A.B. for the use of the Ghostbusters car and logo in the music video, and the song samples. I don't know what the outcome of the matter was. More info on it can be found
here
and
here
.
Dave Thomas - EctoMix (Ghostbusters Remix) (2008)
A super-cool fan remix of Ghostbusters dialog samples backed with a syncopated beat. Be sure to
watch the music video
(
alt url
).
Jon Herchert - Ghostbusters (2008)
A decent cover, though nothing remarkable. From the album
Monster Mash: Party Songs For Kids
.
J-Mi - Scared On His Own (Who's He Gonna Call) (2014)
An awesome mash-up of "Ghostbusters", "On Our Own", and movie samples over
Bruce Arntson and Kirby Shelstad's theme to Ernest Scared Stupid (1991)
. Be sure to watch the
movie's cool opening title sequence
, then buy it on
Blu-ray
and
DVD
(and
triple
and
quadruple
feature DVDs).
For more Ghostbusters covers, check out
Proton Charging
.
---
For the complete list of Spook Central's Halloween Treat posts from years past,
click here
. Thanks to
Miss Kate
for the "Halloween Treat" title banner that appears at the top of this post.
No feedback yet
Leave a comment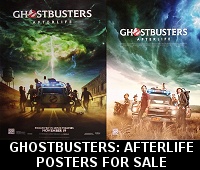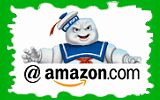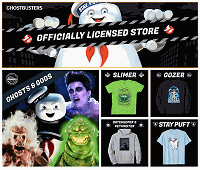 Please be aware that as an Amazon Associate, I earn a very tiny commission from purchases made though the Amazon links on this site.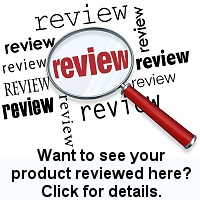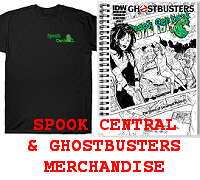 (
MY COMPARISON REVIEW
)
(
AVOID SHIPPINGEASY/STAMPS.COM
)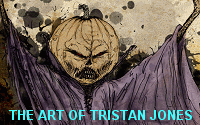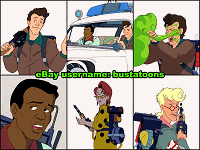 U.S. eBay (Ghostbusters stuff)
U.K. eBay (Ghostbusters stuff)