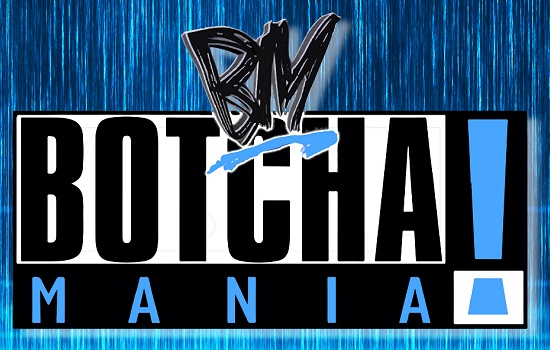 Welcome to all wrestling fans of discriminating taste coming here from
Botchamania.com
thanks to the NXT commentary botch I spotted that
appeared in the latest episode
. While Spook Central is a Ghostbusters website - the longest-running weekly episodic Ghostbusters website with over 24 years of history - it is not without
some
wrestling content. For starters, there's this Ghostbusters reference on a recent wrestling show...
Championship Wrestling From Hollywood
is an independent wrestling company (an "indy fed") that operates out of - surprise, surprise - California. Here in New York, the weekly episodes are broadcast at Midnight on Saturday/Sunday on a little-known station called Z Living (channel 164 on Optimum TV). As far as I'm aware,
Tiny Lister
is not the owner of the station. The company is part of the United Wrestling Network, which includes other regional-based "Championship Wrestling" programs.
On their recent Halloween episode (Episode 492, October 31, 2020),
Kevin Martenson
told interviewer Clint Armstrong what he was going to do in order to train for his new career path as a singles wrestler. Do be aware that the "video glitches" are intentional. I think they may have something to do with the Retribution-rip off faction So-Cal Distancing, but it was never revealed in the episode, so who knows what they were thinking with the added glitches.

I never would have expected
anyone
in 2020 to mention the
PlayStation 2 version
of 2009's
Ghostbusters: The Video Game
. It was hardly one of the most popular versions of the game, and is generally considered an "after thought" for the dying gaming console. It's a buggy, long-loading port of the, generally more preferred,
Wii version
. Even still, those stylized versions of the game were not held in as high regard as the realistic versions on the
PlayStation 3
and
Xbox 360
(and to a lesser degree, the crippled
PC version
). Adding to all of that is the fact that all of those versions of the game are over 10 years old on unsupported systems. A "Remastered" version of the game came out in 2019 for the current-gen systems:
PlayStation 4
,
Xbox One
, and
Switch
.
So, with all of that in mind, one would think that Kevin would have said "Ghostbusters on... [PlayStation 4, Xbox One, or Switch]". To show some love to the "PS2" in 2020 just makes me very happy. I still love my PS2, which is connected to my 4K UHD TV, and even have a few spare PS2 consoles in storage. I cherish all of those hours (15 or so years ago) spent playing the original Grand Theft Auto 3D trilogy - with the "Florida Man" in Vice City, as my late mother use to call
Tommy Vercetti
. What I love most about that era in gaming was that it was still a pure, innocent time before patches, PAID downloadable content, trophies/achievements, console firmware updates to prevent modding (and offline "cheating"), and online
anything
that can later be removed (see: DLC and trophies/achievements). You paid your $50 for a game and the
ENTIRE GAME
was on that disc. There was nothing more to buy, no unobtainable trophies/achievements, or DLC, no huge patches to download, and if you wanted to use a
Codebreaker cheat device
to give you infinite
anything
(health, ammo, etc.) in your game, you were more than welcome to do it. How ever you wished to enjoy your offline game was entirely up to you!
Okay, before I turn this into an entire article about how great the 2001-2009 PS2-era of gaming was... In addition to the obvious
Futurama
and
Ghostbusters
references, Kevin also referenced
The Simpsons episode "Treehouse of Horror V"
.
The
full promo can be watched here
. You can also freely watch the
full episode with the original "From Hollywood" branding and hosts
, including the bewitching
Alyssa Marino
(Kevin's promo is at 33:52), on FiteTV's website. Alternatively, the official Championship Wrestling YouTube channel has
the full episode with generic-branding and replacement hosts
(Kevin's promo is at 37:39), though Alyssa and the guys are still heard commentating on the matches. Do be aware that both versions feature ads in the commercial break spots that are part of the video itself. To find where CWFH airs in your area, please head
here
.
As stated at the start of this now overly-long article, there is other wrestling related content on Spook Central.
The Ghostbusters-n-Wrestling Connection
details other, older Ghostbusters references in the wacky world of professional wrestling.
From The Vault: Slimer 3:16
recalls a sign seen on the August 9, 1999 episode of WWF Raw which is more notable for the debut of Chris Jericho.
Captain Lou Albano Remembered
pays tribute to the late actor/manager/wrestler with Ernie Hudson's appearance on his series, the
Super Mario Bros. Super Show
. Over on sister/sub site The Corner Penthouse, there's a
whole Wrestling section
, which also contains articles about my
Wrestlecrap submissions
and this latest
Botchamania submission
- which is set to be my first of, at least, two submissions. You'll, likely, see my name again for Botchamania #422 :-)
No feedback yet
Leave a comment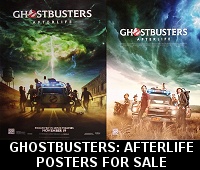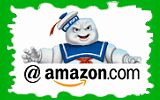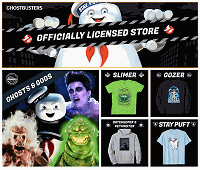 Please be aware that as an Amazon Associate, I earn a very tiny commission from purchases made though the Amazon links on this site.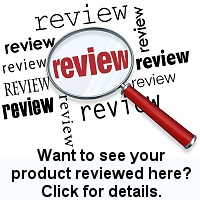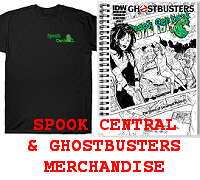 (
MY COMPARISON REVIEW
)
(
AVOID SHIPPINGEASY/STAMPS.COM
)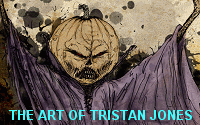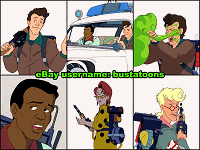 U.S. eBay (Ghostbusters stuff)
U.K. eBay (Ghostbusters stuff)