By Paul Rudoff on Nov. 3, 2020 at 5:49 PM in Wrestling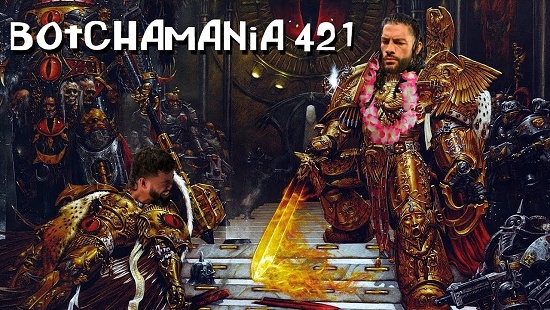 Botchamania is a popular video series created by Maffew Gregg (his name being a botch on "Matthew") that highlights humorous, embarrassing, and sometimes painful botches in professional wrestling. Each installment compiles clips of in-ring wrestling botches, promo bloopers, commentary slip-ups, and more from a wide variety of pro wrestling organizations. Most of the in-ring clips are muted and played with a music soundtrack, usually music from classic video games or by rock bands covering classic video game songs. In the latest episode,
Botchamania #421
, an NXT commentary botch I spotted was used. This was the first time I became a part of Botchamania, and I couldn't be prouder! That
is
something to be proud of, right?!? Read on to find out more about it...
When you get to the 5:45 mark in the episode, you will see this clip from the October 14, 2020 episode of NXT featuring the green-haired goddess
Shotzi Blackheart
(whom I affectionately call
Tank Girl
- sorry
Lori Petty
) squaring off against the lavender-haired
Candice LeRae
(whom I affectionately call Candy Corn for no discernible reason other than her first name + Halloween).

The error made by the commentator should be quite obvious (I did a double take when I first heard it), even if you didn't know who was in the match being called. Shotzi is facing Candice in the current match for the chance to face
IO Shirai
later. She's not fighting IO
now
, so she can fight her
again
at Halloween Havoc on October 28th. That's just dumb what he said! I can understand the error, though. Candice and IO look
soooooooo
much alike...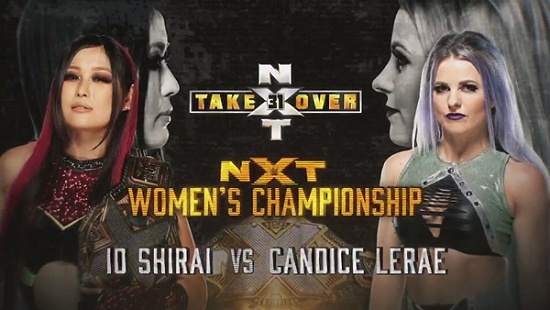 Meet IO, who's lived most everywhere, from Zanzibar to Berkeley Square.
But Candy's only seen the sights a girl can see from Brooklyn Heights. What a crazy pair!
Anyway... While I'm not credited in the video itself, Maffew gave me credit on the
Botchamania webpage for Episode #421
, and in the Youtube video description, both linked to Spook Central.
(Botchamania #421 Webpage, November 1, 2020)
Super cool!
I found another botch in the Halloween Havoc episode of NXT last week, so expect to see that in Botchamania #422 when it premieres in a few weeks. Maybe I'll write another article for that because more wrestling fans should really be made aware of Botchamania. After watching the full episode #421 below, go check out Botchamania on
the web
,
Facebook
(req. login), and
Twitter
.
IMPORTANT:
Since it is very likely that the Botchamania episode embedded in this article will be taken down by Youtube, because WWE doesn't understand Fair Use, be sure to visit the
unofficial video archive
to view this episode and many more, past and present.
No feedback yet
Leave a comment