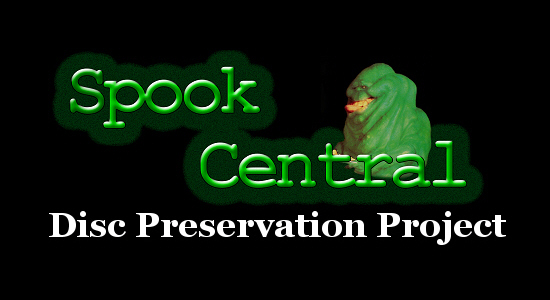 The
Spook Central VIP Exclusives Area
is the home to content that has been made exclusively available for supporters who pledge a monthly donation through the
Spook Central Patreon page
. Said content is either downloadable through the VIP Exclusives Area here or on the Patreon page, though I link to some exclusive content throughout Spook Central where appropriate. You can learn more about the Spook Central VIP Area
in this blog post
. The VIP articles that are posted on Spook Central, which are easily distinguishable by the "[VIP]" at the start of the article title, are readable by all visitors, but contain
download links that will only work for VIP members
. If you wish to download this content, become a supporter through the
Spook Central Patreon page
. With that out of the way, let's continue...
For many years, Spook Central has spearheaded the
Ghostbusters PDF eBook Preservation Project
, an effort among fans to preserve out-of-print Ghostbusters books so that pieces of the franchise's history are available to all, and are not lost to time, or held hostage by price-gouging aftermarket sellers. Thanks to the gracious amount of webspace provided by Raffaele, Spook Central is able to do the same with selected fan-made and promotional digital disc content. I have a few discs that are suitable for the
Disc Preservation Project
, though if the primary content from them ends up on an official, commercially-available, easy-to-obtain Blu-ray/DVD/whatever, then I won't include it in the project (or will remove it if it's already been included). This is about preservation, not piracy.
Originally, the plan was to make .ISO images files available, which could be downloaded and burned onto DVD-R discs, which would give you an exact copy of the original DVD. However, even with the gracious amount of webspace provided to Spook Central, I find that that may not be completely feasible in the long-term. Most of the disc images are 4GB each, and that adds up pretty quickly. Also, some people may not be able to to download files that large. There's also the concern that there may not be many dinosaurs like me left, who would prefer a "physical disc"-suitable file. With all of that in mind, I felt that the best thing for the project is to proceed with DVD-ripped .MKV video files of selected content from each disc. These files would have the same quality as the video on the disc (I won't recompress them), but they could be immediately played without the need to burn a disc or mount an image file. Anyone who
does
want the .ISO image files for all of the discs in the project, can buy the
limited-edition physical flash drive release
, which is a copy of my master flash drive for the small amount of people who may want those files.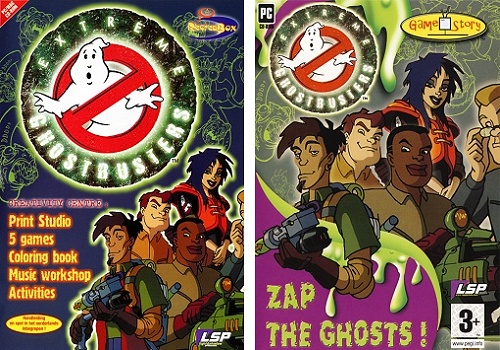 Even though Extreme Ghostbusters lasted a mere 40 episodes, and was on the air for just a few months at the end of 1997, that didn't stop publisher
Light & Shadow Production (LSP)
from acquiring the license and releasing a handful of Extreme Ghostbusters video games. Oddly, they released them four years after the series ended!
Being a European publisher, most of these games were not available in the United States, so I can't say that I ever played
Extreme Ghostbusters: The Ultimate Invasion
(PlayStation 1) or the simply titled
"Extreme Ghostbusters" for Gameboy Color
. The only one of their titles that was released in the U.S. was their
Gameboy Advance platforming/driving game
, which
lost its "Code Ecto-1" subtitle
when it traveled across the pond.
In addition to console games, they also released two pieces of PC software:
Creativity Centre
and
Zap The Ghosts!
. Although these "games" also did not make it to the U.S., being that they are for the PC, and not locked to a region-specific console, meant that they could be easily imported. As such, I bought a copy of each.
Fitting in with my mission to digitally preserve Ghostbusters history, and keeping in line with my general "10 years and out-of-print" policy, I present complete downloadable copies of the Creativity Centre and Zap The Ghosts! software. Creativity Centre (208 MB), which can also run on the Mac, does not require installation. Just unzip and run. Zap The Ghosts! (77 MB), however, does require installation, as well as Direct-X 8.0 (which is included). Full minimum system requirements are listed below the download button. In addition to the files from each disc, also included in each zip are scans of the DVD case artwork, disc artwork, and a PDF of the Zap The Ghosts installation manual that I personally scanned and assembled.

CREATIVITY CENTRE
• MINIMUM SYSTEM REQUIREMENTS - WINDOWS 95/98 or later, Pentium 200 Mhz, 32 MB RAM, SVGA (800x600), 65535 colors, CD-ROM (4X) drive, sound card, Mouse. MACINTOSH G3, Microprocessor: G3 233Mhz, Main memory: 32MB, CD-ROM 24x drive, Mouse, Operating System: Mac OS 8.1, 800x600 display. Recommended: color printer.
• LANGUAGES - English, French, Italian, German, Spanish, Dutch.
• DESCRIPTION - RecreBox invites players ages 5 and up to play and personalise their daily world with the heros from the cartoon Extreme Ghostbusters. Find the most famous ghost hunters of all time in fascinating games and amazing creative activities! Includes a print studio, five games, and four creative workshops.

ZAP THE GHOSTS!
• MINIMUM SYSTEM REQUIREMENTS - Windows 95 or higher, Pentium 200, SVGA (640x480), 65535 colors, 4x speed CD-ROM drive, Sound card Windows compatible, 32 Mb RAM, 75 Mb available disk space, DirectX8 (supplied).
• LANGUAGES - English, German, French, Spanish, Italian, Dutch. (languages shown as flags on menu, listed from top left to bottom right)
• DESCRIPTION - Once again the team of Extreme Ghostbusters must capture ghosts who have come to invade the city! Play as Kylie, Garrett, Eduardo or Roland and zap as many ghosts as possible as quickly as you can. If you succeed, you might get the privilege of playing with Slimer...but you'll have to set new records in challenge mode!!! Load up your proton weapons and experience 50 game levels to become a real Extreme Ghostbuster! Features: Five playable characters, thirty game levels, three game modes (Arcade, Challenge and Contest), amazing ghosts graphics, create your own levels using the level editor, and challenge your friends in 2-player mode!
Light & Shadow Production went out of business around 2004/2005, just a few years after their Extreme Ghostbusters games were released. The LSP website is long gone, but the Internet Archive did archive a few things that you may be interested in seeing. For Creativity Centre, there's
press release #1
and
press release #2
(
pdf version
). For Zap The Ghosts!, there's the
official webpage
and a
press release
(
pdf version
).
Also for your interest is a
gallery of cards
from Creativity Centre, that I uploaded to the Spook Central Facebook page.
Disclaimer:
No copyright infringement is intended with the content on this page. The presentation of disc content is done solely to preserve materials that are no longer being published, or in the case of fan-made discs, may have never been made available for public purchase in the first place. These materials will be lost and gone forever if the fans don't properly preserve them. Please note that the money paid to me as a Spook Central supporter is for my hard work in bringing this material to you since August 1996. You are not paying for the content itself. The money I receive is used to fund Spook Central and to pay for my living expenses.
No feedback yet
Leave a comment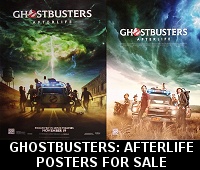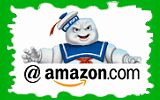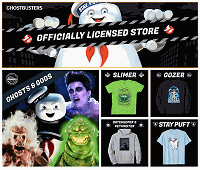 Please be aware that as an Amazon Associate, I earn a very tiny commission from purchases made though the Amazon links on this site.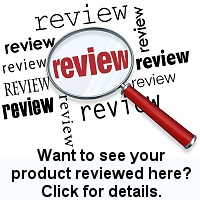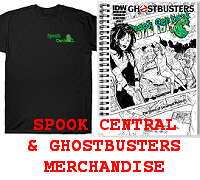 (
MY COMPARISON REVIEW
)
(
AVOID SHIPPINGEASY/STAMPS.COM
)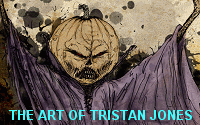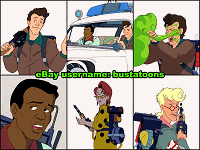 U.S. eBay (Ghostbusters stuff)
U.K. eBay (Ghostbusters stuff)