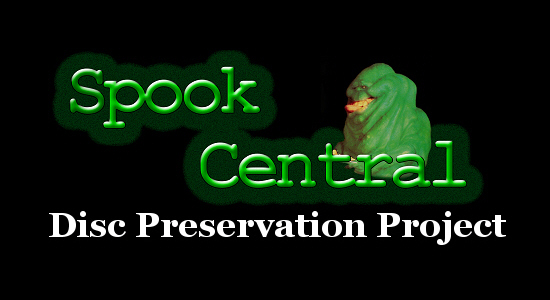 The
Spook Central VIP Exclusives Area
is the home to content that has been made exclusively available for supporters who pledge a monthly donation through the
Spook Central Patreon page
. Said content is either downloadable through the VIP Exclusives Area here or on the Patreon page, though I link to some exclusive content throughout Spook Central where appropriate. You can learn more about the Spook Central VIP Area
in this blog post
. The VIP articles that are posted on Spook Central, which are easily distinguishable by the "[VIP]" at the start of the article title, are readable by all visitors, but contain
download links that will only work for VIP members
. If you wish to download this content, become a supporter through the
Spook Central Patreon page
. With that out of the way, let's continue...
For many years, Spook Central has spearheaded the
Ghostbusters PDF eBook Preservation Project
, an effort among fans to preserve out-of-print Ghostbusters books so that pieces of the franchise's history are available to all, and are not lost to time, or held hostage by price-gouging aftermarket sellers. Thanks to the gracious amount of webspace provided by Raffaele, Spook Central is able to do the same with selected fan-made and promotional digital disc content. I have a few discs that are suitable for the
Disc Preservation Project
, though if the primary content from them ends up on an official, commercially-available, easy-to-obtain Blu-ray/DVD/whatever, then I won't include it in the project (or will remove it if it's already been included). This is about preservation, not piracy.
Originally, the plan was to make .ISO images files available, which could be downloaded and burned onto DVD-R discs, which would give you an exact copy of the original DVD. However, even with the gracious amount of webspace provided to Spook Central, I find that that may not be completely feasible in the long-term. Most of the disc images are 4GB each, and that adds up pretty quickly. Also, some people may not be able to to download files that large. There's also the concern that there may not be many dinosaurs like me left, who would prefer a "physical disc"-suitable file. With all of that in mind, I felt that the best thing for the project is to proceed with DVD-ripped .MKV video files of selected content from each disc. These files would have the same quality as the video on the disc (I won't recompress them), but they could be immediately played without the need to burn a disc or mount an image file. Anyone who
does
want the .ISO image files for all of the discs in the project, can buy the
limited-edition physical flash drive release
, which is a copy of my master flash drive for the small amount of people who may want those files.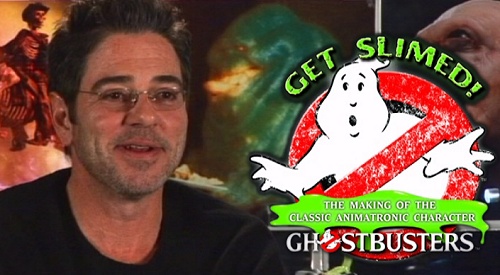 Get Slimed: The Making Of The Classic Animatronic Character
is a 15-minute interview with Steve Johnson, the original designer of Onionhead (later known as Slimer) for the film
Ghostbusters
, in which he talks about how the classic character came into being. It was recorded in early 2009 and the original 2009 cut premiered on November 20, 2009. In 2010, a new cut of the interview was released by EonEntertainment on a DVD that also included over 200 photos and over 40 minutes of raw behind-the-scenes video pulled from Steve's archives. This 2010 DVD, which
I reviewed here
, has been out of print for almost a decade now.
My aforementioned review provides a few sample images and details on the interview, so I'll just go over the DVD presentation. The DVD has a two screen menu, with the "Get Slimed" No Ghost logo on the left and the menu options on the right. The first screen has "Play Movie" (Interview), "View Photos", and "Archives" options, and the second screen allows you to choose which photo galleries to view: Library Ghost, Cab Driver, Slimer, and a hidden easter egg gallery (which I call Miscellaneous).
The interview is presented in 16:9 anamorphic widescreen with a runtime of 15:32. The photo galleries are presented as 4:3 fullscreen silent slideshows, with the "camera" zooming in and out or panning across each image. Although I would have preferred for each image to be shown on-screen in its entirety (it would have been a lot easier to get screenshots that way), the moving "camera" does make for a more lively presentation. There are a total of 207 images on the disc, including the hidden Miscellaneous gallery, but that does include a few duplicates.
The item listed as "Archives" may damn well be the BEST thing on the DVD. It's 41 minutes 36 seconds of raw behind-the-scenes video footage taken from Steve Johnson's personal videotape archives showing him and the effects crew working on/with Slimer, the Terror Dogs, Mr. Stay Puft, and the Library Ghost. You may have seen clips of this footage in various special effects programs, such as Movie Magic, but now you get to see it in its unedited complete form. All of the footage is presented in 4:3 fullscreen. In minutes and seconds, the Slimer footage runs 33:39 (00:00-33:39), the Terror Dogs footage runs 3:46 (33:39-37:25), the Stay Puft footage runs 3:55 (37:25-41:20), and the Library Ghost footage runs 0:16 (41:20-41:36).
As I stated before, this DVD has been out of print for almost a decade now. Currently, there is no way to purchase a copy. It has been added to the Disc Preservation Project in an effort to prevent all of the content on it from being lost and gone forever. The download link below will allow you to download the 2010 cut of the interview (15:32, 884 MB), the archives (41:39, 2.1 GB), and all 208 still images (17 MB). I opted not to preserve the 2009 cut of the interview as I don't think that it's needed as long as the 2010 cut is preserved.

Disclaimer:
No copyright infringement is intended with the content on this page. The presentation of disc content is done solely to preserve materials that are no longer being published, or in the case of fan-made discs, may have never been made available for public purchase in the first place. These materials will be lost and gone forever if the fans don't properly preserve them. Please note that the money paid to me as a Spook Central supporter is for my hard work in bringing this material to you since August 1996. You are not paying for the content itself. The money I receive is used to fund Spook Central and to pay for my living expenses.
No feedback yet
Leave a comment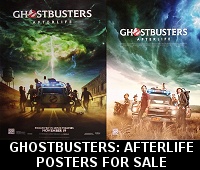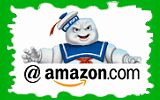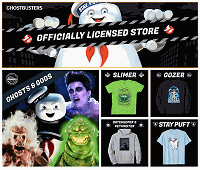 Please be aware that as an Amazon Associate, I earn a very tiny commission from purchases made though the Amazon links on this site.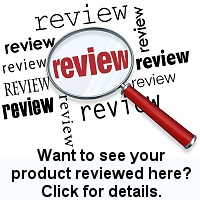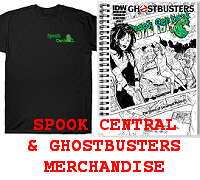 (
MY COMPARISON REVIEW
)
(
AVOID SHIPPINGEASY/STAMPS.COM
)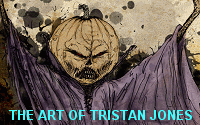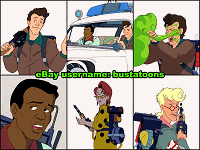 U.S. eBay (Ghostbusters stuff)
U.K. eBay (Ghostbusters stuff)