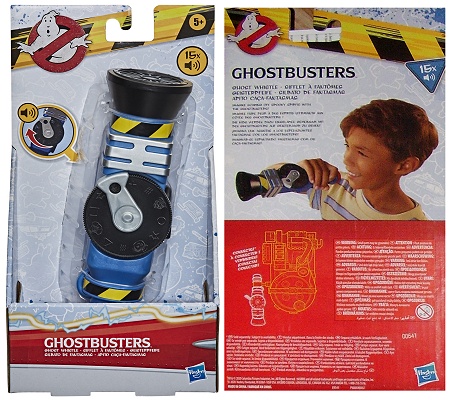 One of Hasbro's latest Ghostbusters offerings is the
Ghost Whistle roleplay toy
, which they sent me as part of the
Ghostbusters Training Kit
. Read on to find out more about it...
The official description for this product is:
GHOSTBUSTERS GHOST WHISTLE
(Ages 5 and Up / Approx. Retail Price: $14.99)
Who you gonna scare off? All the ghosts around, with the new GHOSTBUSTERS Ghost Whistle roleplay item, inspired by the new GHOSTBUSTERS: Afterlife movie! Featuring over 20 spooky and hilarious sounds, kids will have ghosts flying for the hills. By using the dial to select the classification of ghost to scare off, kids can blow into the accessory to activate the ghost-repelling call!
The "Ghost Whistle" is not a part of the existing Ghostbusters lore. Technically, it's not even a part of the
Ghostbusters: Afterlife
lore. Based on Hasbro's
Ghostbusters: Clue board game
and
Plasma Series Podcast figure
, we can deduce that an "Aztec Whistle" will feature in the film.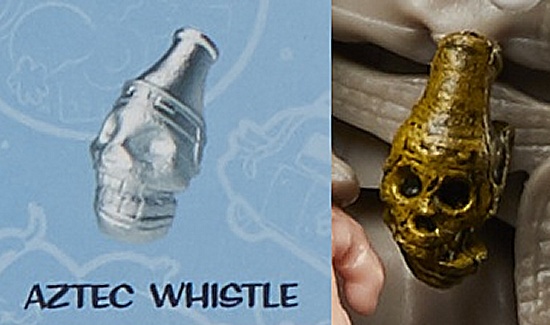 Obviously, with the Aztec Whistle being based on a human skull, there was no way that it would be made into a children's toy. Maybe it'll appear faithfully reproduced as part of the Plasma Series for adult collectors, but not for kids. So, instead Hasbro made a "Ghost Whistle" that looks nothing like it.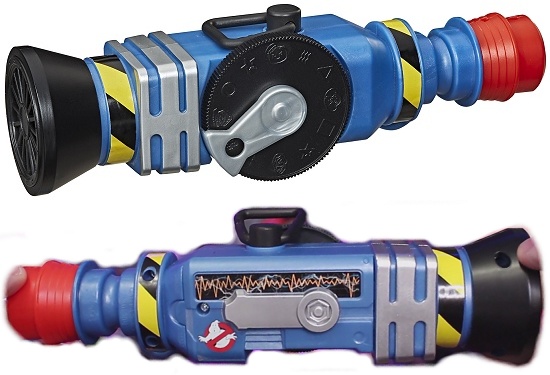 The Ghost Whistle is 8.5" long and the casing is the standard blue color used for Hasbro's other roleplay toys. It is decked out with two bits of caution striping around the front and back. One side features a large black dial, while the other has a No Ghost Logo sticker, and a decal illustrating wavelengths, perhaps meant to indicate sounds that are coming through the Ghost Whistle. Despite its name, and Hasbro's marketing materials (product description above and
demo video
that sources the image below), blowing into it does nothing. It is a "whistle" in name only.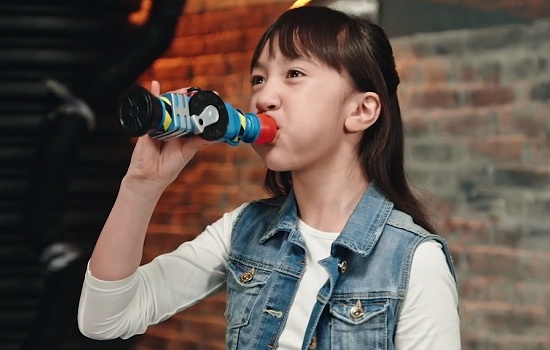 While it is not a whistle, it does do something. There is a large black dial on the side featuring icons that will be familiar to all Ghostheads. Four of the twelve icons are the heads of Stay Puft, Slimer, Terror Dog, and Muncher. The other eight are the ESP Zener card symbols: Star x2, Square, Circle, Triangle, Cross, and Wavy Lines x2.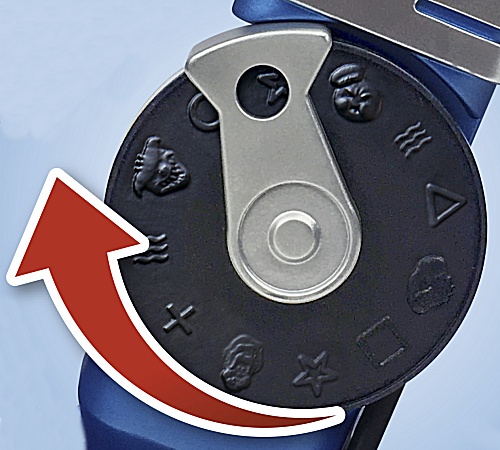 Turning this dial... heck, just
touching
it, causes the item to start making sounds. The 15 sounds are completely random and have no correlation to the symbol selected on the dial.

Yes, the Ghost Whistle is a random noise generator. Parents, prepare to be annoyed should you buy this for your kids. Even more annoying is that there is NO ON/OFF BUTTON! While preparing the video above, the whistle sat silent for 30 seconds, and then without provocation, it made a sound. It gave me a bit of a fright, as I thought it was "off". Batteries ARE included; at least they were in the one Hasbro send me.
The Ghost Whistle also has a large clip on the top of it, which enables you to hang it on the
Proton Pack
, on the lower left hook where you could also hang the
P.K.E. Shocker
. Considering that you can only hang ONE item on the pack, the P.K.E. Shocker is the obvious buy.
I'd take a hard pass on the Ghost Whistle, if I were you. Should you still want it... The
Ghost Whistle
carries a MSRP of $14.99 and is available from a wide variety of retailers. The links provided here are for Amazon, from which Spook Central will earn a small commission.
Images scanned and/or photographed by me or provided by Hasbro. This item has been provided by Hasbro for review on this site. For addition information, check out the
Ghostbusters News review
.
No feedback yet
Leave a comment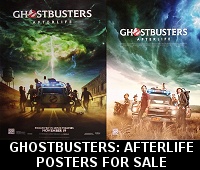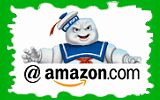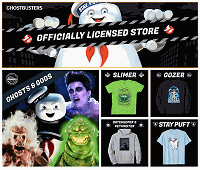 Please be aware that as an Amazon Associate, I earn a very tiny commission from purchases made though the Amazon links on this site.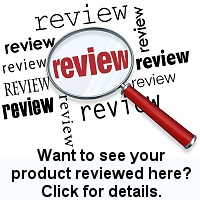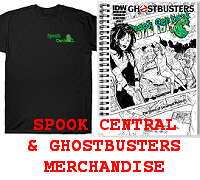 (
MY COMPARISON REVIEW
)
(
AVOID SHIPPINGEASY/STAMPS.COM
)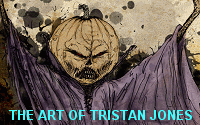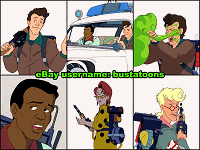 U.S. eBay (Ghostbusters stuff)
U.K. eBay (Ghostbusters stuff)