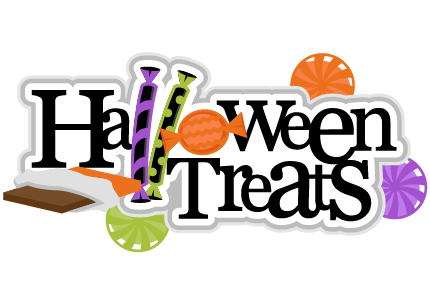 This year's Halloween Treat will be a musical feature, showcasing ten unusual or unique (or just plain weird) Ghostbusters songs. Some songs will be good, some will be bad, some will in the middle, and some will be "so bad they're good". There is no criteria for quality here. Just what I find "interesting". No songs will be taken from any official Ghostbusters albums. This is "Volume 2" because four years ago
I posted "Volume 1"
. The files below are 192kbps, except where only available in lesser quality. Spook Central VIPs get
the higher-quality MP3s
(most of which are 320kbps) and a bonus song:
Bobby Brown performing "On Our Own" Live at the 1989 MTV Video Music Awards
.
Rick Dovi - Ghostbusters (1989)
Since this list in chronological order, I'm starting off with one of the shittiest covers you'll ever hear. It's meant to be an instrumental, but there are some backing vocals; only they are of such an extremely low volume that they might as well not even be there! From the album
Gotham's Greatest
.
Rick Dovi - Ghostbusters II (1989)
Yes, this song is titled "Ghostbusters II" on the album. If you listen to it, you'll find the dirt worst cover of Run-DMC's "Ghostbusters" you ever heard. Of course, I think that it's the ONLY cover of the Run-DMC's rap ever released, which I guess makes it simultaneously the worst AND the best?!? From the album
Gotham's Greatest
.
Unknown - On Our Own (1990)
Not the worst rendition of the Bobby Brown hit - which doesn't usually get as many covers as Ray Parker Jr.'s hit - but it could be better. I will say this, it sucks at first, but you kinda get used to it. The album has no release date (or artist name), but the movie hits are all from 1988 to 1990, so I'll peg it as "1990". From the album
Today's Movie Hits, Vol. 1
, published by Madacy Inc.
Erich Kunzel & Cincinnati Pops Orchestra feat. Joe McBride - Theme from Ghostbusters (2002)
The orchestra does a great job, but Joe's vocals are quite lacking. I would have liked it better as an instrumental. Yes, it's listed as "Theme from Ghostbusters". Although the album artist is "Erich Kunzel & Cincinnati Pops Orchestra", the vocals on this track are handled by Joe McBride. From the album
Scary Music
.
Sailor - Pop Muzik/Ghostbusters Medley (2003)
While Huey Lewis took Ray Parker Jr. to court, it has been said that Huey's precious bassline wasn't very original itself. I've seen a lot of
scuttlebutt online
that points to it
being used
in
M's 1979 hit "Pop Muzik"
. While I've never distinguished it in M's hit myself, the members of the band Sailor obviously did. From the album
Live In Berlin
.
Unknown/Casper - Ghostbusters (2005)
A kid-friendly version suitable for dancing with its faster-pacing and children's chorus. Major credit for adding some telephone sound effects at the end. Yeah, the artist isn't technically named "Casper", but it came from a Casper the Friendly Ghost-themed CD of Halloween covers and sound effects, so that's as good a name as any. From the album
Casper's Spookiest Songs and Sounds
.
Fisher-Price Little People - Ghostbusters (2005/2008)
The cutest version of "Ghostbusters" you will likely ever hear. Since this came from an album meant for preschoolers, some lyrics have been dropped, such as the refrain "I hear it likes the girls". It has also been simplified greatly, to make it easier for little kids to sing along to. That's why it's mostly little kids saying "I ain't afraid of no ghost" and "Who you gonna call?" over and over again. So, in that regard, it's not faithful to the original... but it's not trying to be. It's harmless fun for kids of all ages. From the album
Halloween Sing-Along
(also available in a
2-CD set with a spooky sounds disc
).
GMS - Ghostbusters (2007)
It's a nauseating SEVEN MINUTES of fast-paced repeating beats. I'm sure this would be quite welcomed at a rave, but elsewhere, it'll give you a headache. There is a treat around the 5 minute mark. From the album
Best of Planet B.E.N. Records Vol. 2
.
Hoobastank - Ghostbusters (2009)
An excellent rock/pop cover by the popular band. Ripped from the video
the band uploaded on October 30, 2009
.
The City of Prague Philharmonic Orchestra - Ghostbusters: Main Theme (2009)
To my recollection, this is the only cover of
Elmer Bernstein's Ghostbusters score music
that has been released on a commercially-available album. It is performed by The City of Prague Philharmonic Orchestra, conducted by Nic Raine. While the cover version recordings owned by Silva Screen Records tend to be remarkably faithful and of the highest quality, not like the cheap sounding cover versions you usually find on compilation albums (as demonstrated by some of the other songs in this article), this is the exception. There are three problems with it, and you'll notice two of them right from the start: the piano is played in the wrong key and the whole thing has been sped up (especially those opening piano notes). It also comes to a rather abrupt end with a snippet of "Dana's Theme" thrown in for some odd reason. From the 4-disc album
The Definitive Horror Music Collection
. Some of Silva Screen Records' cover recordings (not Ghostbusters, though) also appear on the albums
Fright Night: Terrifying Movie Themes & Chilling Sounds
and
Frightmare: Terrifying Movie Theme Songs
; both released by Compass Productions. FYI: If you buy the "Collection" and "Fright Night", you don't need "Frightmare".

[AMAZON MP3 RECOMMENDATIONS]
These songs are being sold on Amazon as DRM-free MP3s by the original artists for +/- $1.00 each. Since they're still readily available, very cheap, and the money goes to the artists, I wouldn't feel right making them available here for free. I will provide some commentary on them for you.
•
Austyn Brown - Saving The World (For Queen & Country) (2010)
An original song that is the "Ghostbusters UK Theme Song"...and it ROCKS! From the album
Saving The World (For Queen & Country)
.
•
No Small Children - Ghostbusters (2016)
This song - performed by the trio of Lisa Pimentel, Nicola Berlinsky, and Joanie Pimentel - is heard during the end credits of
Ghostbusters
(2016), but does not appear on the
soundtrack album
(
reviewed here
). Such a shame, as it's one of the best covers that I've heard. You can purchase a high-quality copy
from Amazon
or
directly from the band
. An official
music video
is also available.

For more Ghostbusters covers, check out
Proton Charging
.
---
For the complete list of Spook Central's Halloween Treat posts from years past,
click here
. Thanks to
Miss Kate
for the "Halloween Treat" title banner that appears at the top of this post.
No feedback yet
Leave a comment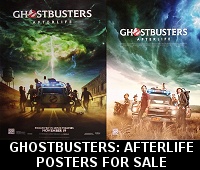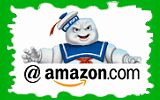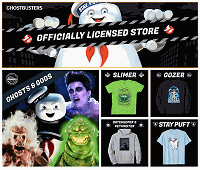 Please be aware that as an Amazon Associate, I earn a very tiny commission from purchases made though the Amazon links on this site.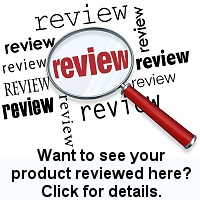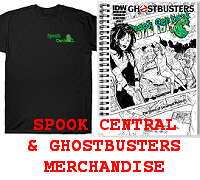 (
MY COMPARISON REVIEW
)
(
AVOID SHIPPINGEASY/STAMPS.COM
)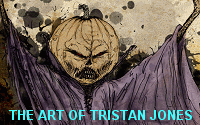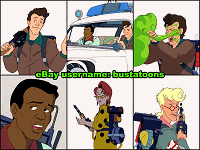 U.S. eBay (Ghostbusters stuff)
U.K. eBay (Ghostbusters stuff)