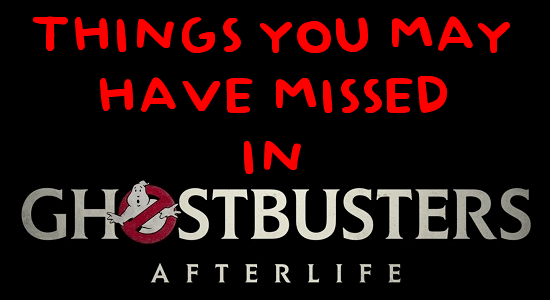 As a result of doing
1,550 Blu-ray framegrabs from Ghostbusters: Afterlife for the Spook Central VIPs
, with some
extra movie framegrabs
and
behind-the-scenes images
for the Spook Central Facebook page, I became intimately familiar with the movie on a shot-by-shot and frame-by-frame basis. This familiarity has lead me to discover things about the movie that you may have missed from a normal viewing, and thus I am writing a
series of articles
to present these discoveries to you.
It should be noted that, for the most part, these "Things You May Have Missed in
Ghostbusters: Afterlife
" articles will not discuss the myriad of references and Easter eggs in the movie, most of which are illustrated in the "We Got One! Easter Eggs Revealed" featurette on the
Blu-ray release
. Also, it probably doesn't need to be said at this point, but just in case some of you
still
have not seen the film, let's just say SPOILER WARNING if you read any further. Finally, all images can be clicked on for the original Blu-ray framegrab. Now that all of that is out of the way, let's get to it...
Ghostbusters: Afterlife
was filmed in the Summer of 2019 with an intended release date of July 10, 2020. I had a hunch that the events in the movie were originally meant to take place in June 2020, so as to seem "current" at the time of release, but were altered to June 2021 after the pandemic forced the release date to be changed to November 19, 2021. Unfortunately, there is conflicting information to know one way or the other.
The year etched on the walls of the Gozer Shrine is "2021".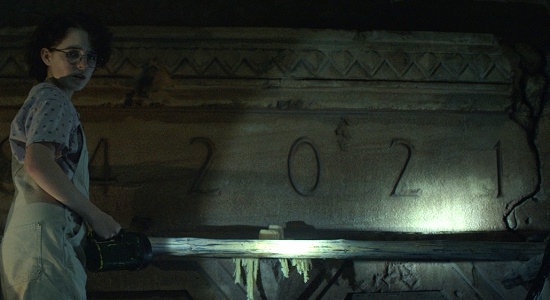 Now, my first thought was that the date physically etched on the wall was "2020" and that it was digitally changed to "2021" in the 16 months while the film was on hold. Then I found this photo taken by the Alberta Ghostbusters while they were on the set helping with the Proton Canons, and it clearly shows "2021" on the wall: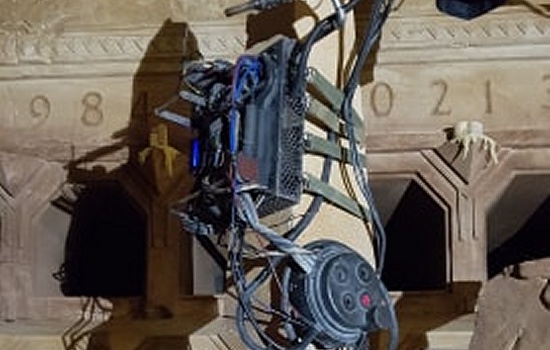 However, there is other evidence in the movie to support a June 2020 setting.
Page 71 of
"Ghostbusters: Afterlife: The Art and Making of the Movie" by Ozzy Inguanzo
features a photo of the dates written on the upper wall of Egon's farmhouse, and "2020" is clearly written there.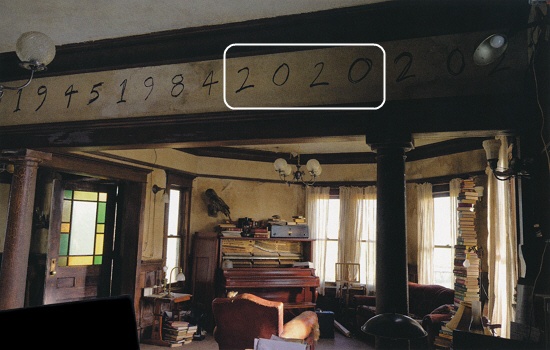 While the kids are exploring the Gozer Shrine, shortly after Lucky tells us that the events are unfolding in June, they come upon Ivo Shandor's coffin. It bears a little plaque that reads "Ivo Shandor 1855-1945."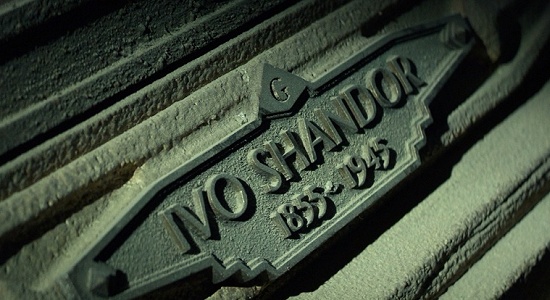 This prompts Podcast (Logan Kim) to remark (at 1:20:55), "It's Ivo Shandor. He's been in here for 75 years?" If we do the math... 1945 + 75 = 2020. They could have ADR'ed the line to "76 years", which would have placed it in 2021.
There IS a "2020" date given in the movie, but it's not solid proof.
At 22:51 - Trevor (Finn Wolfhard) is working hard - or hardly working - in the freezer at Spinner's. The shot starts on a close-up of a tub of french fries with a handwritten label that reads, "Date of Purchase: 05/07/20 - Expiration: 05/23/20".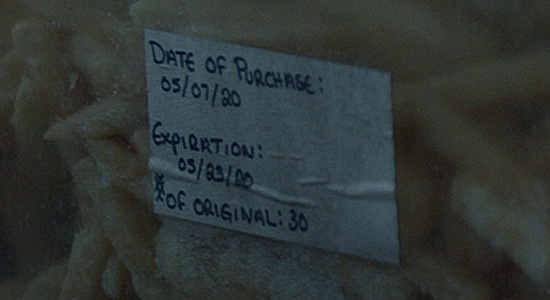 Those fries were purchased on May 7, 2020 and expire two weeks later on May 23, 2020. Yeah, they would have been "expired" in June 2020, but they still would have been safe to eat. By June 2021, I wouldn't chance eating those fries. Of course, it could be argued that they HAVE been sitting in the freezer for over a year! After all, this is an eating establishment where a teen cook pretended to barf raw meat in the kitchen. If visiting Summerville, I would suggest finding another place to eat.
MrMichaelT has put together a
timeline on the Ghostbusters Wiki
in which he has concluded that the events in the movie take place over the course of three weeks in June: "June 16, Egon dies (Phoebe tells Ray Egon died 'last week' and I simply chose a GB2 release date thinking it'd be fitting). June 21, eviction, to June 27, the battle at the Farmhouse. June 30, the end tags."
Join me next time as I look at more
Things You May Have Missed in Ghostbusters: Afterlife
.
No feedback yet
Leave a comment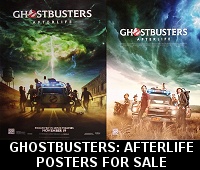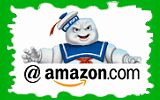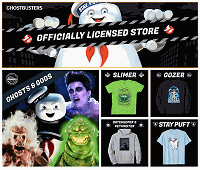 Please be aware that as an Amazon Associate, I earn a very tiny commission from purchases made though the Amazon links on this site.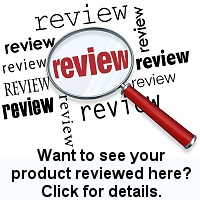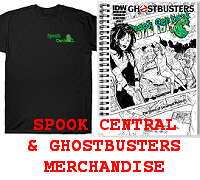 (
MY COMPARISON REVIEW
)
(
AVOID SHIPPINGEASY/STAMPS.COM
)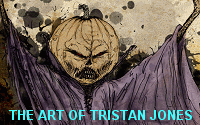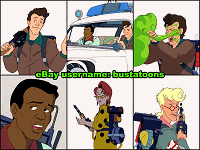 U.S. eBay (Ghostbusters stuff)
U.K. eBay (Ghostbusters stuff)